---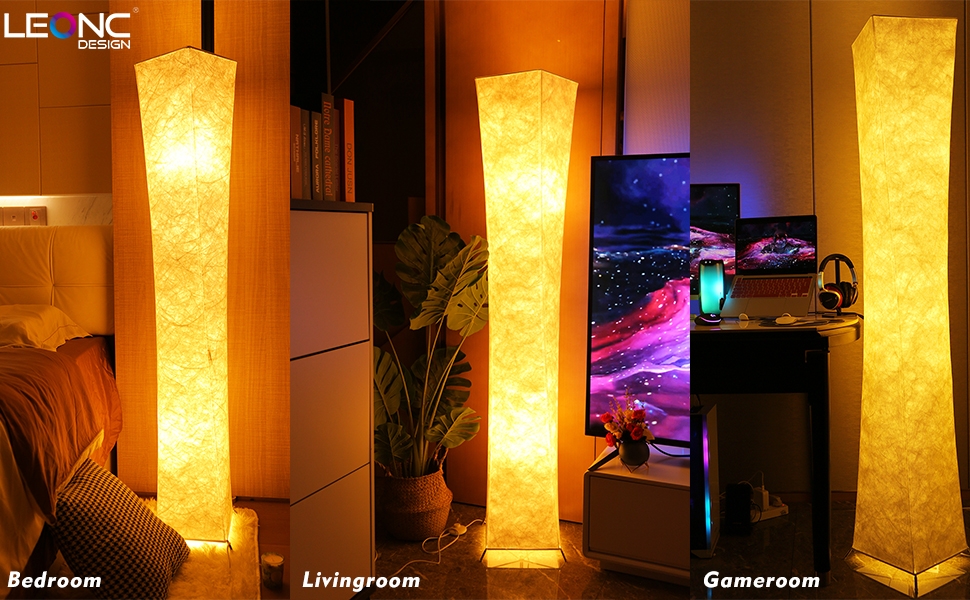 Bring a touch of elegance and illumination to your Living room, Bedroom, Gameroom, and beyond with captivating floor lamps that fit your style perfectly!
A strategically situated floor lamp can have a huge effect on the atmosphere of a room. These towering lights cast light into shadowy areas and add a cozy, inviting feel to the entire area.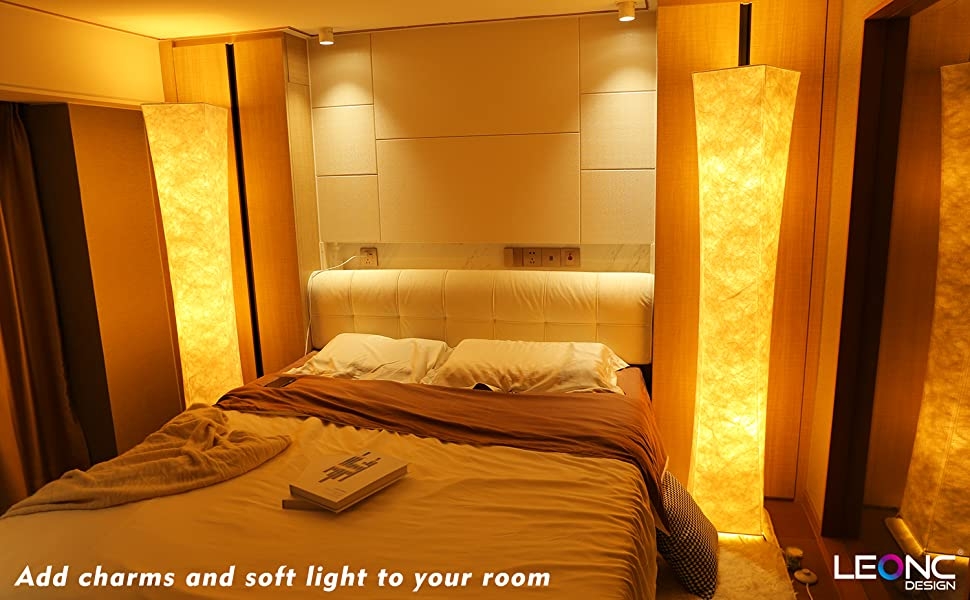 Our floor lamp is made with a custom-textured, impermeable, and dam-progg fabric, giving it a soft and elegant look. Its distinctive and sophisticated design adds sophistication to any room.
This floor lamp is designed to provide even and comfortable lighting, free of harsh or distracting reflections. Its custom-textured fabric lampshade adds a soft and elegant look to any room, while its adjustable brightness and color temperature settings let you create the perfect atmosphere for any occasion.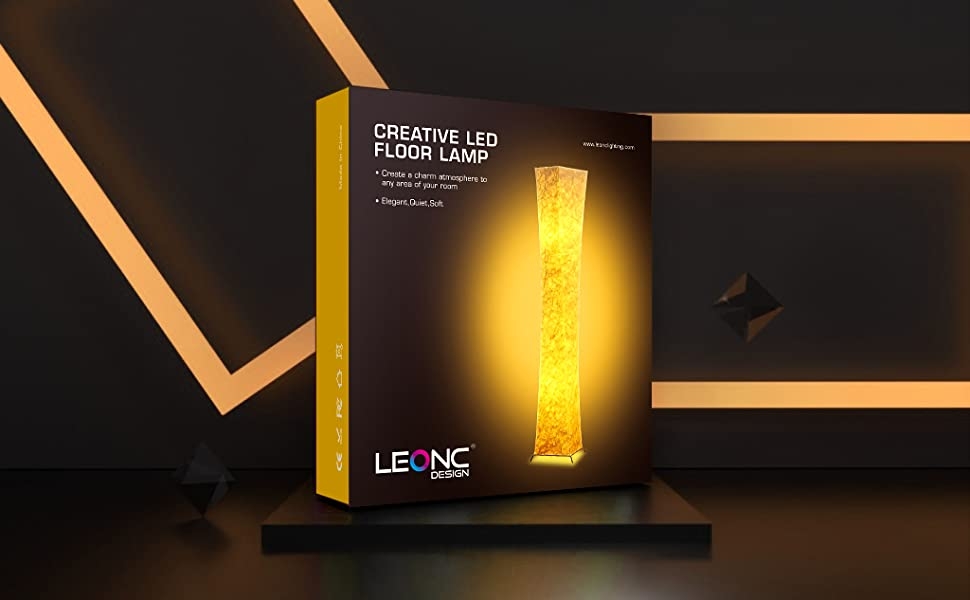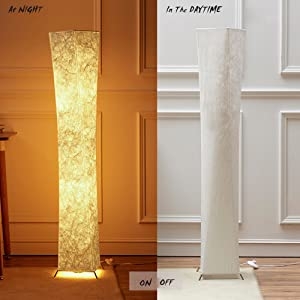 Package Included:
1 x lampshade

1 x supporting tubes and electric appliances suite(tube A,B,C,D,E)

1 x the accessories bag(the ball screw pipe)

1 x hexagonal screw pipe

1 x spring

1 x gasket

4 x foot poles

2 x bulbs

1 x Manual
Let Floor Lamps Decorate Your Holiday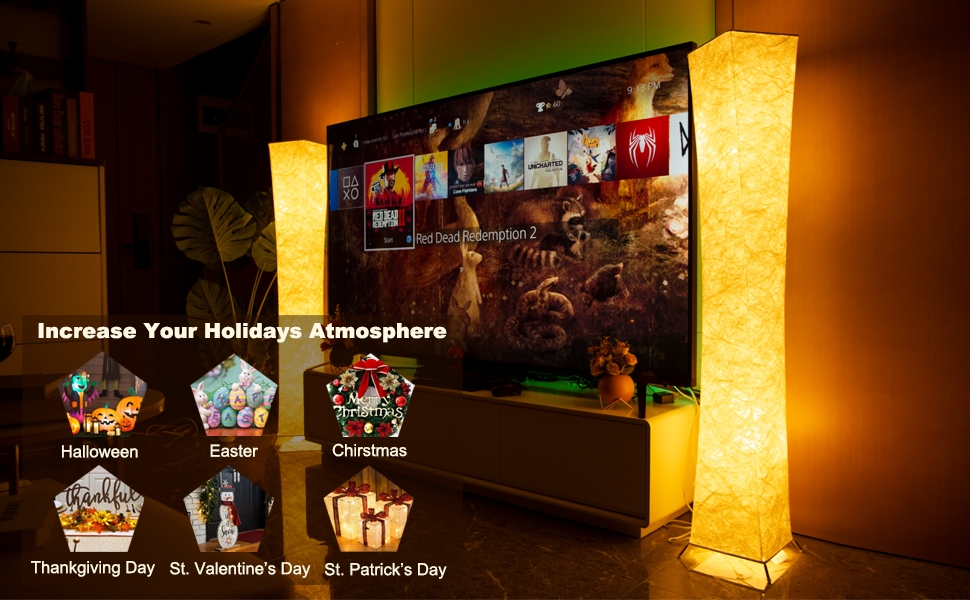 Experience the thrill of unbridled lighting control with the LED Floor Lamp – a stunning accent for your home that brings both beauty and functional excellence.
Material: Fabric, Steel
Shade: Collapsible Dupont Tyvek
Style: Contemporary, Simple
Room: Living Room / Bedroom / Study Room / Gameroom
Color: White/Gold
Package Size: 12″ x 14″ x 3″
Lamp holder: E26 / 27 x 2
Plug: UL / US 3C available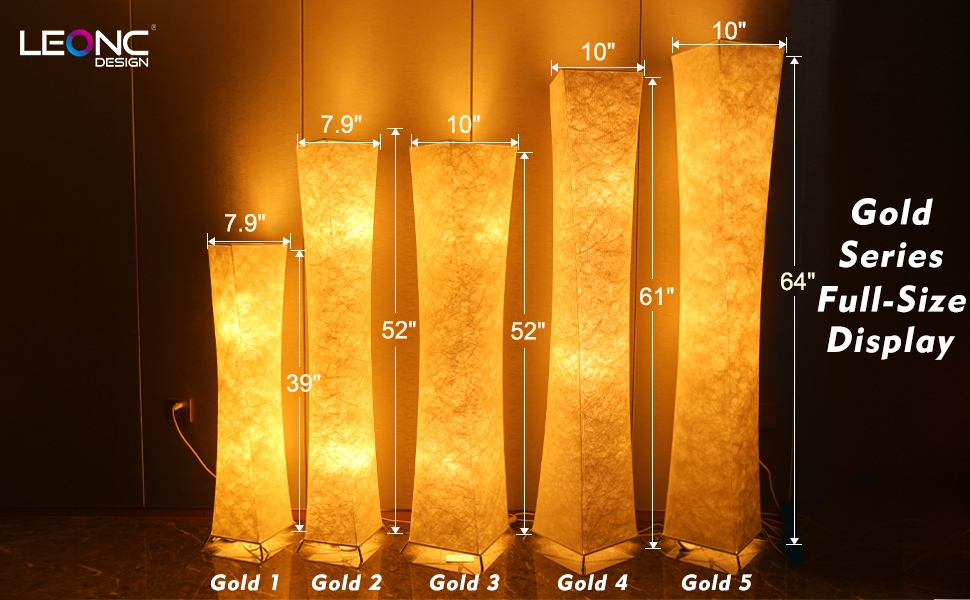 Notes:
1. Make sure all the pieces for your floor lamp are in the box: check it twice!
2. Assemble the lamps, step by step, from the top downwards, following the installation instructions precisely.
3. The assembled lampshade may show some initial wrinkling, but don't fret – these will smooth out in a matter of days!
4. If the assembled floor lamp doesn't live up to expectations, make sure to double-check the installation steps outlined in the instructions.
5. The slight bend in the assembled light pole won't impede its functionality.
When you buy the LEONC, you'll get all the hardware you need for assembly – nuts bolts, caps, clips, etc – so no need to go searching for them yourself.

The shade measures 10.2 by 10.2 inches. It is Easy to Clean & Easy to Assemble within 15 minutes without tools like a screwdriver.