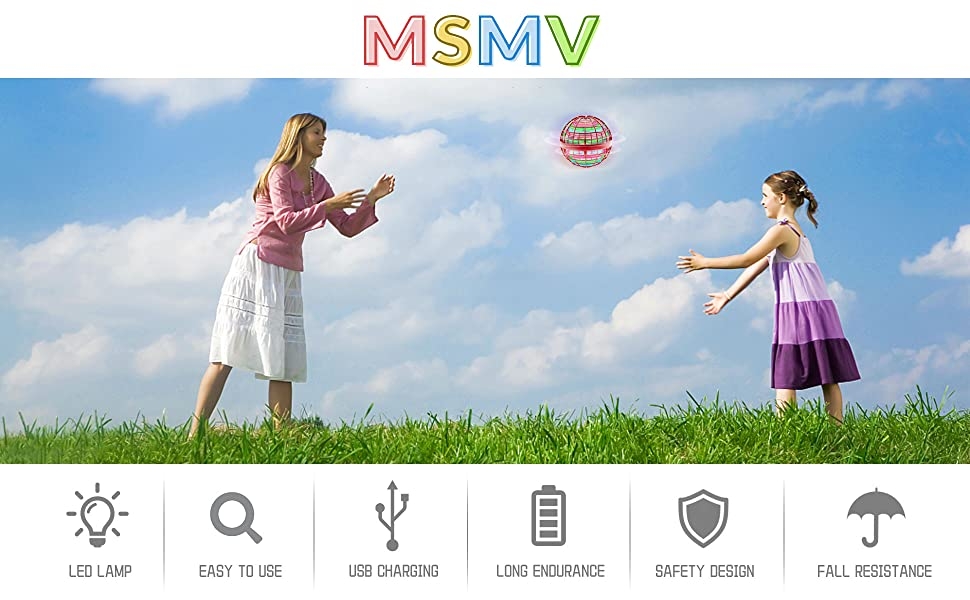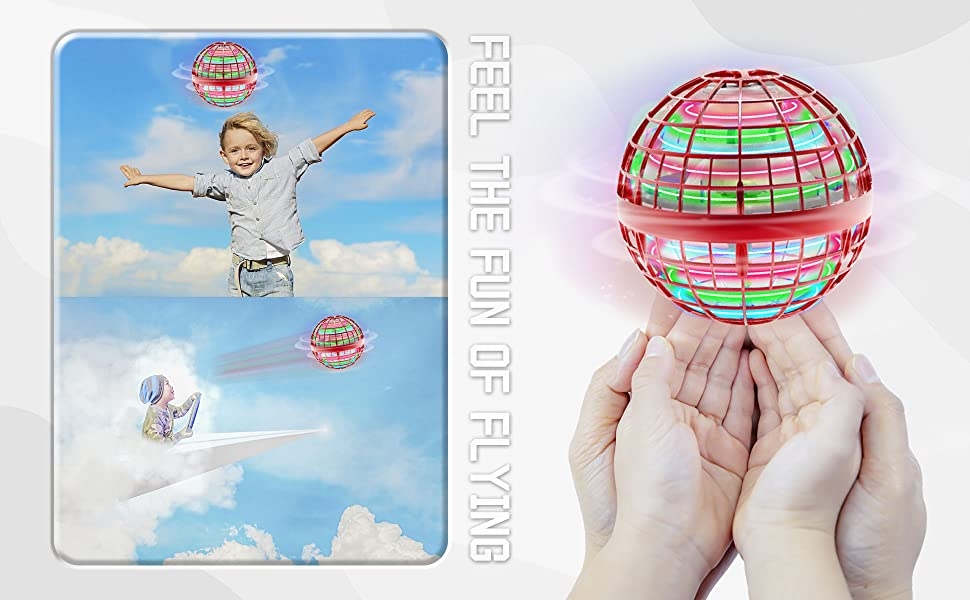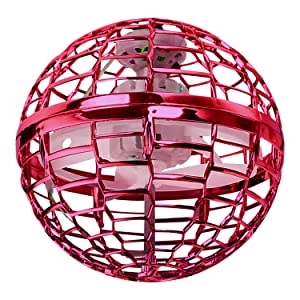 How To Play MSMV Flying Ball?
The MSMV Flying Ball is an exciting toy that both kids and adults can enjoy. Here's a step-by-step guide on how to operate it:
Turn on the switch located at the bottom of the ball.
Hold the ball in your hand and gently toss it upwards.
The ball will start to fly on its own. To control its movements, simply move your hand close to the ball. The ball will fly in the opposite direction of your hand's movement.
To land the ball, gently hold the ball and turn it off by switching the button to the off position.
Remember to play with the ball in a safe, open space, away from any obstacles or hazards. Also, ensure that the ball is fully charged before use. With these simple steps, you can enjoy hours of fun with the MSMV Flying Ball!
Rapid Charging Long Endurance

The toy is USB rechargeable and has a quick charge of 25 minutes, which can give you 8-10 minutes of pure flight time. It is perfect for both indoor and outdoor use and can be enjoyed by anyone.

A Better New Design

The spherical design has been improved to allow for even higher speeds, while the sturdier build ensures improved safety and durability. You can now enjoy up to 30 minutes of flying time, which is three times longer than the original model.

Friendly Material and Design

The toy is made of high-quality materials, and some options are flexible and reusable. Having a variety of sizes and colors allows customers to select the perfect Orb Flying Spinner toy that meets their needs and preferences.