What are Car Gadgets?
Car gadgets are innovative accessories or devices designed to optimize your driving experience, improve your vehicle's functionality, or simply enhance its aesthetic appeal. These high-tech products, ranging from small-scale vacuum cleaners to solar-powered tire monitoring systems, are committed to making every road trip smoother and more enjoyable.
For instance, a wireless phone charger like the Vanmass keeps your devices powered up during long drives.
A trunk organizer such as the Fortem tidies up your car space, making it perfect for passionate travelers.
Gadgets like the Toguard Back-Up Camera improve road safety by giving you a clear rear view.
The Nonda Tire Safety Monitor ensures your vehicle is always road-ready, reducing the risk of tire-related incidents.
Tech-savvy tools like the Garmin Discreet Dashboard Camera can record your travels or provide invaluable footage in case of road incidents.
These car gadgets not only make your journey comfortable and convenient but also turn your ordinary vehicle into a well-equipped, high-tech mobile command center.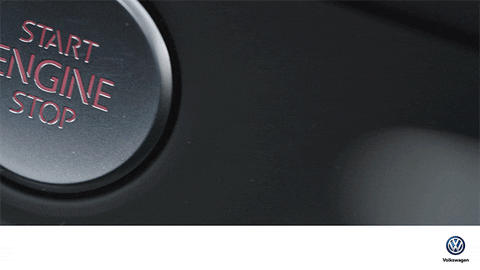 Importance of Car Gadgets
Experience your road journey like never before. Meet car gadgets of 2023: a fusion of convenience, innovation, and fun that's reshaping our time spent on wheels. For gearheads and everyday commuters alike, these nifty accessories have transformed driving from a mere point A to point B affair into a memorable and safe adventure.
Safety: Remember, we clock up billions of hours behind wheels. These gadgets ensure we spend these hours safeguarded. From advanced backup cameras to portable car batteries for emergencies, they're our vigilant helpers.
Convenience: Gadgets like wireless CarPlay adapters or digital tire inflators simplify tasks, making road journeys a breeze for casual drivers and enthusiasts.
Entertainment: Long trips are no longer a bore with in-car entertainment gadgets, a savior for those with younger passengers.
Trackers: Lose your car in a parking lot again? Not with car trackers!
Experts remind us to consider gadgets' safety features and power sources before purchase. Meet 2023, where car accessories rule the road!
The Best Car Gadgets of 2023
1. DLseego 14-inch Screen Magnifier
Meet the DLseego 14-inch Screen Magnifier, one of the standout car gadgets of 2023. With its innovative design, it's transforming how we use smartphones on the go. It magnifies your phone's screen by up to four times, making it perfect for passengers wanting to watch a movie or drivers who need a break.
As much as it fits the cravings of kids on a road trip, it's also suitable for solo commutes. However, be aware it might give a headache to some, and it's best to gauge your personal experience early on.
Unlike pricier options like night vision, the DLseego Screen Magnifier, priced at just $17 on Amazon, offers great utility.
Collapsible for easy storage.
Magnifies phone screen three or four times.
Simply put, it's an inexpensive and practical alternative to high-end car gadgets.
2. Nekteck PD 45W Type-C Car Charger
Are you on a relentless hunt for an efficient car gadget for 2023? Look no further! The Nekteck PD 45W Type-C Car Charger is here to ease your woes. It's a trusted ally for the tech-savvy roadster seeking both fast charging and convenience.
Integrated with both USB-C and USB-A ports for maximum utility.
Charges via a 45-watt USB-C offering three times the average charging speed for iPhones.
Easily plugs into your car's cigarette lighter.
Can be effortlessly switched between vehicles due to its portability.
Price: $25.99
People who frequently use multiple devices while on the road will find this to be their ultimate charging companion. Expert Tip: For optimal use, make sure to utilize the correct cable for your device, be it Android or Apple. This not only ensures compatibility but also the fastest charging speeds.
3. BACtrack S80 Breathalyzer
If you're on the hunt for top-tier car gadgets in 2023, the BACtrack S80 Breathalyzer deserves your attention. It's not just any breathalyzer, it's a personal safety device approved across all 50 states. Here's why the BACtrack S80 stands out:
Top-notch accuracy: With a pro-grade sensor accuracy of +/- 0.005, it matches the precision of a medical-grade device.
User-friendly: Despite its professional-grade quality, you'd appreciate its one-button operation and quick results.
Certified and backed: It has passed the relevant FDA tests and even comes with a one-year warranty.
Bridges safety and social life: Perfect for those who enjoy a social drink but also value their safety and that of others on the road.
Expert tip: Always check your alcohol levels before deciding to drive.
Available for purchase at $130. It's a small price to pay for peace of mind and safety.
4. Vantrue S1 4K Dash Cam
The Vantrue S1 4K Dash Cam is making a stir as one of the top car gadgets of 2023. Why the buzz? We believe it comes down to its dual-camera setup and high-end features. This doozy offers you, our esteemed reader, a robust way of recording your driving experience.
Equipped with two simultaneous recording cameras at 170-degree and 160-degree views.
Maintains crisp 1080p, 30fps quality video, upgrading to 4K when using only the front cam.
Backed up with Sony Starvis night vision, don't worry about the dark.
Handles heat up to a solid 158 degrees Fahrenheit.
Keep an eye on a constant speed display.
Cherries on top? A 720p parking mode and a helpful backseat driver tool.
Who's it for? Well, if you value clear, reliable visual documentation while driving, this is your gadget. You'll find it handy, especially for insurance purposes, or simply to enhance your peace of mind on the road. The data-driven displays are an extra boon for tech aficionados.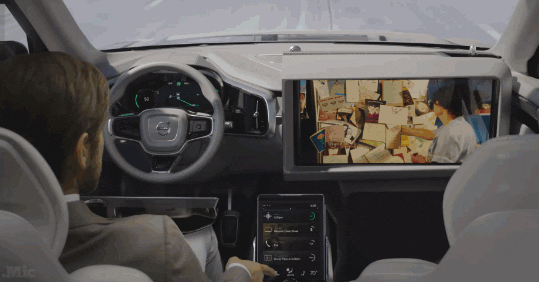 5. Wireless CarPlay Adapter
If you're tired of messing around with cables when you need to use Apple's CarPlay or Google's Android Auto in your car, the Wireless CarPlay Adapter is here to make your ride smoother in 2023! Rated as one of the best car gadgets, it enables a seamless, wireless connection for your on-the-go device needs.
Top Features:
The SuperiorTek 5.0 Wireless CarPlay Adapter features a compact design.
Provides wireless Apple CarPlay connectivity, reducing cable clutter.
Features a Bluetooth sync for added convenience.
Best for:
This is ideal for road warriors who prefer a cable-free, tidy car environment.
Specifically handy for drivers with factory-wired CarPlay cars and iPhone devices running iOS7.1 or later.
Expert tips:
While the Adapter might incur some latency in comparison to a wired connection (up to 30 seconds), those valuing clutter-free spaces are likely to find it worth their while.
Embrace a tangle-free drive with a Wireless CarPlay Adapter!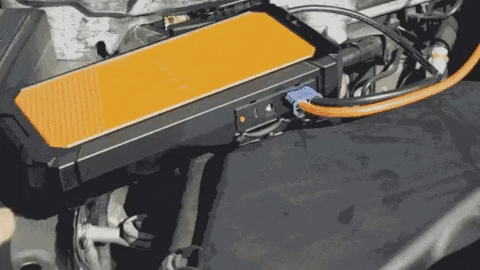 6. Noco Boost GB40 Portable Car Battery
Introducing the Noco Boost GB40 Portable Car Battery, touted as one of the standout car tech gadgets of 2023. We reckon it's a must-have, and here's why:
The Noco Boost GB40 is not just a battery starter. It's also a personal power bank with an LED flashlight, making it incredibly versatile for emergencies.
Compact in design, this battery booster nonetheless boasts heavyweight performance. It can provide up to 20 jump starts on a single charge, and it's compatible with 6-liter gas and 3-liter diesel engines.
Flor Ortiz, an auto expert, praises its reliability and multi-functional safety suite.
Best for those who drive frequently or travel long distances. Expert tip: Keep Noco Boost GB40 fully charged and within your reach – it may just be your lifesaver on a deserted road. For instance, in a scenario where your car battery dies and your mobile phone is out of power, you can rely on this device for both a jump-start and a phone recharge.
7. Pioneer VREC-DH300D
Introducing the Pioneer VREC-DH300D, one of the premier car gadgets for 2023, tailored for those who wish to experience cutting-edge technology in their vehicles. Endorsed by audio professionals at Crutchfield, this device offers high-quality video recording combined with other exciting features.
Equipped with front and rear dash cams, the Pioneer VREC-DH300D records 1440p video at 135 degrees up front and 1080p video at 128 degrees in the rear.
It features an impressive 3-inch LCD for effortless recording and playback and has integrated Sony Starvis sensors for clearer images and night vision capabilities.
Coupled with an integrated motion sensor, it can capture 20 seconds of video before and after any significant incident, ensuring you have all the details covered.
Even more appealing is the inclusion of a 16GB microSD to store footage.
It's best suited for individuals who prioritize safety and documentation during their drives.
In the words of experts, this gadget is a "must-have" for every modern car owner keen on enhancing their driving experience.
8. JVC KW-M865BW Digital Multimedia Receiver
Looking for the perfect car gadget for 2023? The JVC KW-M865BW Digital Multimedia Receiver is a top-trending product that delivers an enriched driving experience. As a tech-savvy driver, you'd love its robust features.
Seamless Wi-Fi connection for wireless access to Android Auto or CarPlay
Large 6.8-inch resistive touchscreen for easy interaction
Resilient support for up to five audio sources with its Streaming DJ attribute.
This incredible high-tech device, well-priced at $599.95, won't cease to impress you with its range of enjoyable features. An expert tip, this receiver is perfect for those looking to streamline their in-car audio and entertainment, all with a touch of modernity. Boost your drive, and choose JVC KW-M865BW!
9. Hum+ Gen 2 by Verizon
Meet the Hum+ Gen 2 by Verizon – your likely best car gadget of 2023. Equipped with an array of innovative features, this tool offers substantial advancements to your driving experience.
The Hum+ Gen 2 is user-friendly, a perfect substitute for the OnStar system. With crash and airbag deployment detection, it serves as a driving safety assistant. Verizon's integrated cellular service can even contact emergency services post-collision.
An invaluable asset for car security, this gadget can relay information to law enforcement if your car gets stolen.
Via mobile apps, it enables easy car maintenance. Track your OBD-II port info, find your car in vast parking lots, and get timely maintenance reminders.
It's budget-friendly, priced at only $99 with a monthly fee of $10 post a $35 activation fee.
Expert Tip: For a more enhanced setup, consider the HumX Gen 2 variant. It provides an in-vehicle Wi-Fi hotspot, and a speaker, and supports Google Assistant right in your car. Ideal for drivers prioritizing connectivity and voice control.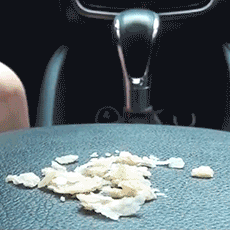 10. Car Vacuum
A car vacuum, such as the highly-rated ThisWorx Car Vacuum Cleaner, is a crucial car gadget as it helps to maintain cleanliness in a vehicle, ensuring that it's free from distractions like crumbs, dirt, sand, and other small particles, thereby enhancing safe driving.
Using the car's power, the strong suction of most car vacuums can effectively keep vehicles looking spick and span. For example, the ThisWorx car vacuum has proven popular due to its affordability and exceptional cleaning capability.
They are portable and don't require any complicated setup. Some, like the handheld vacuum from Shark, can charge up and be kept in the car, always ready to deal with any accidental mess or regular cleaning needs.
Most car vacuums are compact, lightweight, and can easily fit in the car without taking up too much space. Plus, they come with multiple attachments to reach into the nooks and crannies of a vehicle, increasing the device's cleaning efficiency.
11. LandAirSea 54 GPS Tracker
Introducing the LandAirSea 54 GPS Tracker, your ultimate car gadget of 2023. This miracle device isn't just for tracking your vehicle, it's about achieving peace of mind. And with its Google Maps-enabled real-time tracking, it's perfect for everyone from households with new drivers, and warehouse managers, to everyday car owners.
Key features that make the LandAirSea stand out:
It boasts a waterproof design for all-weather tracking.
A powerful built-in magnet makes it easy for no-hassle installation.
It pairs with car-specific apps delivering real-time alert notifications, geo-fencing abilities, and a comprehensive location history of your vehicle.
It comes with a subscription service for maximum functionality and support.
For optimal usage, securely attach the device to your vehicle, activate the subscription, and stay in control via the dedicated app. Keep track of your car's movement whenever, wherever.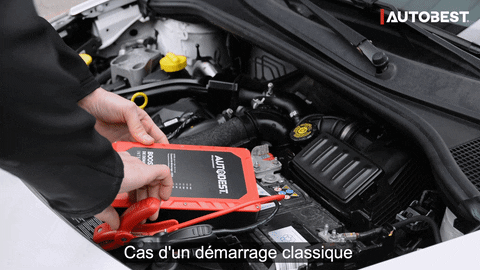 12. 3-in-1 Car Battery Jump Starter
The 3-in-1 Car Battery Jump Starter is undeniably one of the best car gadgets of 2023! It's more than just a lifesaver when your vehicle's battery drains – it's a multi-functioning tool crafted for convenience and effortless use.
Compact in design, this device is easy to store and transport.
Apart from jump-starting your car, it can efficiently charge your personal devices, making it a versatile and essential tool for both everyday use and travel.
Experts like Rachel Rothman attest to its importance, especially during winter when car batteries are more likely to die.
The in-built flashlight with diverse settings also adds to its appeal, effectively making it useful even in non-vehicle-related situations.
Lastly, its safety features, including spark-proof tech and mistake-proof design, make it suitable for anyone.
Whether you're a frequent traveler or someone who simply wants a failsafe for car battery problems, this gadget is for you!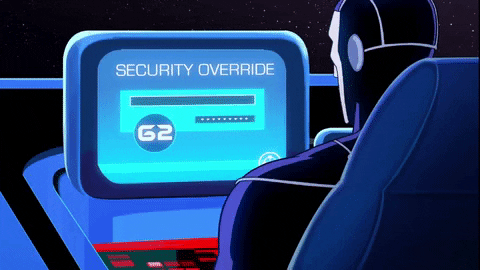 How to Choose the Best Car Gadgets?
Looking for the latest car gadgets of 2023 to enhance your driving experience? Selecting the best ones need not be a daunting task, even though there are countless options available.
Safety should be your priority. Make sure your chosen gadget:
Won't cause injury or damage in case of a car accident
Is properly secured in its intended location.
Evaluate the power source. Understand if the device:
Uses batteries or
Draws power by connecting to your car
This knowledge will help you prepare the necessary power sources in advance.
Your commute is a valuable indicator. Consider your daily struggles and needs:
If you're often cold, consider a heated steering wheel cover
If you find trips boring, LED lights can add a fun element.
Choose gadgets according to your needs with the vast variety available, you're sure to find your match. Remember, your car gadget should serve its function and enhance your driving experience.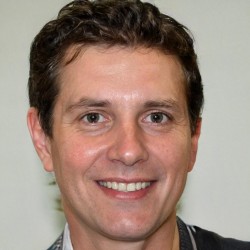 Latest posts by Damian Wilcher
(see all)