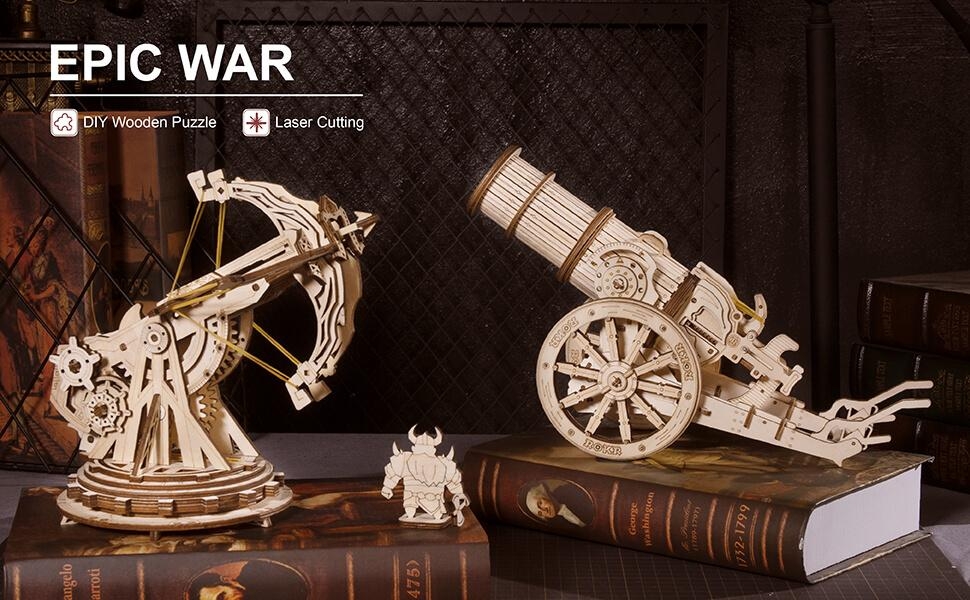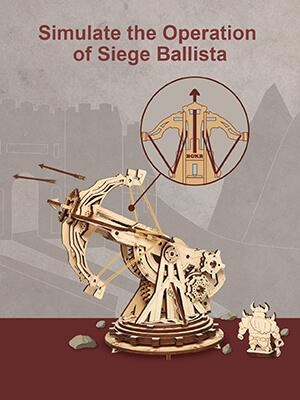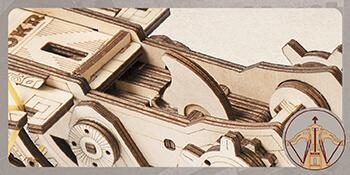 STEM construction model kit
This innovative puzzle is designed to be challenging enough for adults to enjoy, while still providing valuable learning opportunities for kids.
Pieces: 142 pcs

Assembly Time: 2h

Assembled Size: 11.9x9x6.5 in

Recommended Age: 14+
DIY Ancient Combat Toys
Looking for a fun and engaging activity for kids and adults? Our self-assembling product is a perfect choice! Made from high-quality materials and designed for endless entertainment, this product requires no glue and is easy to assemble
Launch projectiles up to 10 feet

90°-135°launch angles-range

360° rotatable turret

One target and three arrows
How to launch the projectiles?
STEP 1

Pull the launch catch.

STEP 2

Load the projectile.

What you will get?
All you need

No glue or extra tool is required. The kit comes with:

laser-cut wood sheets

rubber bands

English manual

5 projectiles

Crafts to work with hands

Our puzzles give kids and adults the chance to construct elaborate, functional contraptions themselves, using high-quality wood pieces and detailed instructions.

Cool gift for kids &adults

Looking for a fun and educational way to ignite your child's creativity and imagination? Our building models are the perfect solution!