Gadgets at Your Fingertips.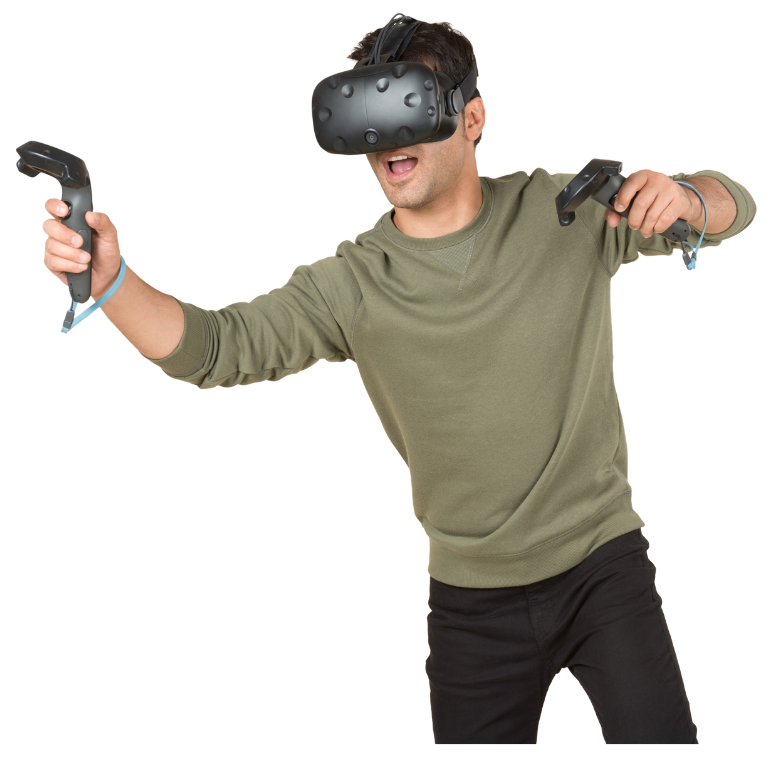 Fantastic Gifts for Men Women Who Have Everything: Tired of the same old gift ideas? Random mugs and other boring presents are a thing of the past! Our personalized gifts are perfect for any occasion; anniversaries, birthdays, Father's Day, Christmas, Stocking Stuffers, and Valentine's Day - they'll bring a smile to anyone's face. And, to top it off, all our cool gadgets come in a nice gift box with the words 'BEST GIFT FOR YOU' written on it.
All in One Tools: This 14-in-1 multitool features a heavy-duty mini claw hammer, Allen wrench, needle nose pliers, Phillips screwdrivers (PH1/PH2), wire cutter, serrated knife, screwdriver hole, slotted screwdriver (4.5mm), nail puller, steel file, bottle opener, knife, regular pliers, and slotted screwdriver, making it the perfect and essential toolset for Craftsmen and Women everywhere when working on home improvement, carpentry, and other DIY projects.
Portable Emergency Survival Tools: This multitool hammer survival gear tool kit is the perfect utility tool to have in your car for any emergency. Not only is it strong enough to shatter glass and cut rope, but it can also cut, pry, hammer a nail, twist screws, open fire hydrants, and saw wood. Buyers have called it a "must-have EDC multi tool" and "a cool gadget for men" - making it an ideal gift for dad.
Camping Essential Accessories and Gadgets: This camping multi-tool gear kit is perfect for outdoor activities such as camping, hunting, hiking, exploring, and adventure. It comes with a belt clip pouch, pocket kit, and is crafted from premium stainless steel for durability and rust resistance. Easily foldable into a grip, it's easy to hold and fits perfectly in a pocket, making it ideal for everyday carry and reducing load. It's the perfect tool to meet your needs indoors and outdoors.
Satisfactory Service: At all times, we strive to provide quality products and customer satisfaction. Should you find that the camping accessories hammer multi-tool fails to meet your expectations, please don't hesitate to reach out to us and we will do our utmost to guarantee your satisfaction.
Portable multitools are incredibly versatile and can be used for a wide variety of jobs. They are perfect for small tasks like opening packages, removing splinters, or tightening screws.
The benefit of having access to a wide range of tools in a single device is immense. It saves time and effort, reduces the need for carrying multiple tools, and increases efficiency.
One of the benefits of using a portable multitool is that it eliminates the need to switch between different tools for different tasks, saving time and effort.
Using a portable multitool can be a cost-effective solution compared to purchasing individual tools for each task. With a multitool, you have access to a variety of tools in one compact and convenient package.
Unlock the mysteries of ancient Egyptian culture with our newest Pyramid Desk Spinner. A unique and elegant desk accessory that doubles as a fidget toy, this stunning spinner features a gorgeous pyramid design, exquisitely crafted with meticulous attention to detail. Its everlasting, baked enamel intricate patterns capture the essence of this fascinating civilization.
This desk spinner is designed for maximum durability with two interconnected stainless steel bearings that provide smooth, frictionless rotation that is both quiet and satisfying. Perfectly weighted for optimal spinning performance, it has three levels with the first and second being spinnable, making it perfect for relieving stress, staying focused, and fidgeting.
This desk spinner is not only captivating and entertaining, but also a valuable asset in boosting productivity and sharpening focus. It provides a perfect solution for difficult projects at work, intense studies at school, or simply staying attentive at home. Its seamless performance helps you stay focused and productive throughout the day.
This pyramid-inspired spinner, elegantly packaged in a sturdy storage case with extra bearings and repair kits, is the perfect thoughtful and practical gift for any occasion. Whether it's Christmas, Valentine's Day, birthdays, Easter or New Year, it's sure to make a lasting impression and bring joy to whoever receives it.
Discover the perfect balance of relaxation and productivity with our one-of-a-kind Pyramid Desk Spinner. This functional and beautiful desk accessory is backed by our quality assurance and comes with a risk-free policy. If you are not completely satisfied with your purchase, we will gladly replace your product or issue a full refund. Experience the wonder of ancient Egypt in the palm of your hand-- get your Pyramid Desk Spinner now!
78 air outlets: A novel neck fan that can send the wind without waving your hands by simply placing it on your neck. Designed without wings, it can be used safely by children and the elderly. With 78 air outlets around the neck, it can be used for the entire face around, which products enough air to keep you cool always. It is also ideal as a companion for working in hot weather.
Hands-free design & fashionable: The hand-free neck fan was designed for convenience and style, allowing you to stay cool in hot weather without using your hands. Plus, its fashionable appearance ensures you look your best wherever you go.
4-16 running hours & 3 speeds: 4000mAh large capacity batteries offer duration from 4 to 16 hours of use, depending on the speed selected. You can adjust the fan speed by pressing the power button repeatedly.
Low noise design & comfortable: Outfitted with a modified motor, the wearable neck fan generates noise levels of at least 25 dB, allowing for a personal breathing experience. Constructed with Eco-friendly ABS and silicone, this hands-free neckband fan is not only soft and durable, but also whisper quiet.
Compact Design: Personal neck fans weigh just 9.1OZ, providing an ultra-light feel with less strain on the neck. There's no need to worry about hair getting caught on the fan blades while using it.
Package Inclusions: This mini knife set, which includes four mini knives with sheathes and a leather texture gift box for storing them, is perfect for EDC lovers!
Premium Material: This blade is crafted with high-quality stainless steel for durability and rust resistance. The handle is made from solid natural wood and each mini knife is accompanied by its own unique sheath.
Easy to Carry: This mini chef knife packs big potential! With its mini size and light weight, this keychain-style design makes it easy to slip in your pocket or hang on your backpack for quick access anytime. Don't be fooled by its size - this knife means business!
Wide Use: This multi-tool can be used to open small fruits, boxes, envelopes, and letters, making it both practical and reliable. It is also available in miniature sizes to be used as ornamental or collectible items.
Practical Gift: The pocket knife with its sharpness, high hardness, and cool appearance makes it an ideal gift for those who appreciate miniature versions of things.
The globe will levitate regardless of the orientation of the base, remaining stably suspended in the air.
The continuous revolution of objects in space captivates us with its wonder and amazement, powered by an auto-spinning inductive system.
This item looks nice and can double as a home or office decoration, while also helping to encourage people to learn the geography of the world.
Specification: This 6-inch globe features a gold and black design, clearly depicting world geography.
Note: Ensure the platform is kept clear of any metal material, as this may interfere with its levitation. Should any issues arise, we will take responsibility.
Super Cool High-Tech Hand Controlled Drone: Our orb ball, featuring a gyroscope and AI chip, promises an intelligent flight experience. Different throwing angles and speeds create diverse flight lines and boomerang effects, offering fun for children and helping to improve their hand-eye coordination, operating skills, intelligence, and creativity.
Durable and Lightweight Body: This flying ball drone toy is made of high-grade ABS material, making it lightweight and flexible enough to withstand countless crashes. Its enclosed propellers provide peace of mind for parents, as there is no risk of their children being hurt by the blades.
USB Rechargeable: To fully charge your aircraft, simply plug the USB connector into the device. It should take around 25 minutes to charge. You'll know when it's done when the LED indicator light stops flashing and stays lit. Once fully charged, you'll have 8 to 10 minutes of flying time.
For Anytime, Anywhere Fun: Our hand-operated drone requires very little room to take off, making it a fun and easy-to-control activity that can be enjoyed indoors or outdoors. With its smooth flight pattern and boomerang effect, this flying ball is a great conversation piece for family, school, and holiday gatherings. It's also an ideal way to introduce children to basic physics and aerodynamics.
Perfect Gift: This hand-controlled drone makes a fun gift for birthdays, Halloween, Thanksgiving, Christmas, Easter, Father's Day, and Mother's Day. It's a great choice for kids, teenagers, adults, and the elderly alike.
The Recent Trending Google Gadgets
Listen to the articleTop Sa...
Listen to the articleArt Ga...
Listen to the articleBest T...
Listen to the articleMake L...
Listen to the articleGadget...
Introduction to the TikTok and Amazon shopping trend
The Importance of Music in Daily Life