Best Tech Gadgets Christmas Gift Ideas
What's the best way to get someone a present? You can't just give them anything, but you have to think carefully about what they would love and enjoy.
Anyone who loves tech gadgets on any level can find something here, whether it's something simple like Bluetooth headphones or something more technical like a high-powered projector.
How about a seriously cool tech gift they won't expect?
It is hard to buy gifts for tech gadgets enthusiasts. It isn't easy to know what they like and don't like. But it's not impossible! In this article, we have compiled a list of tech gift gadgets anyone will be happy to receive.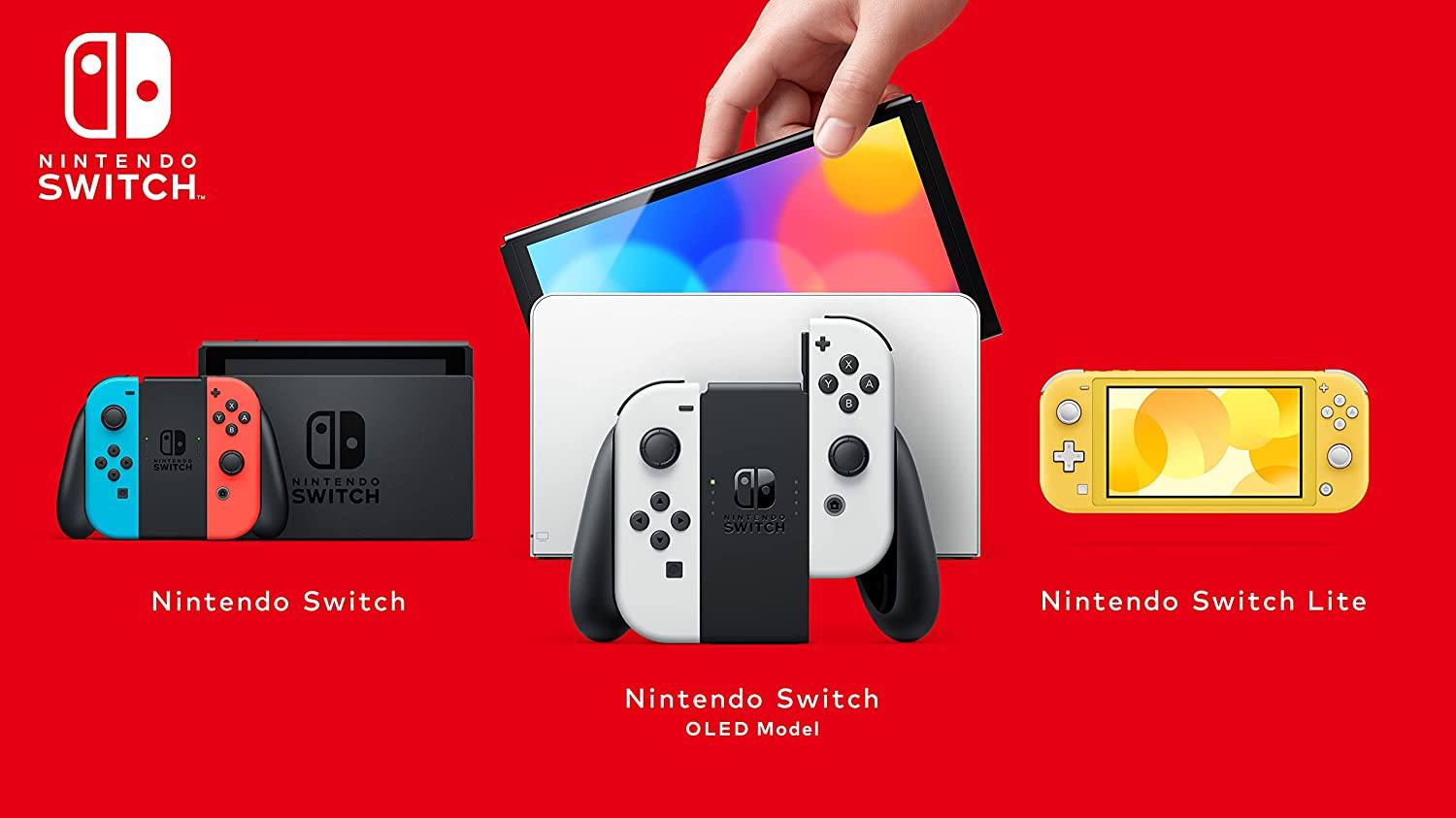 NINTENDO SWITCH OLED
This Nintendo Switch OLED is a great gift for any gamer or nerd. The design, built quality, and features of the device are top-notch. It also comes with an AC adapter which can last up to 8 hours on a single charge so that it won't die during marathon gaming sessions.
Additionally, if you're into playing games, then these tech gadgets will be an excellent Christmas present as it has been designed specifically for handheld consoles. In case you want to buy two gifts, one could be the NES Classic Edition for nostalgic reasons or the SNES Classic Edition for those who are into retro gaming. It's also great for people who love Nintendo, as well as those looking for something fun and novel this Christmas!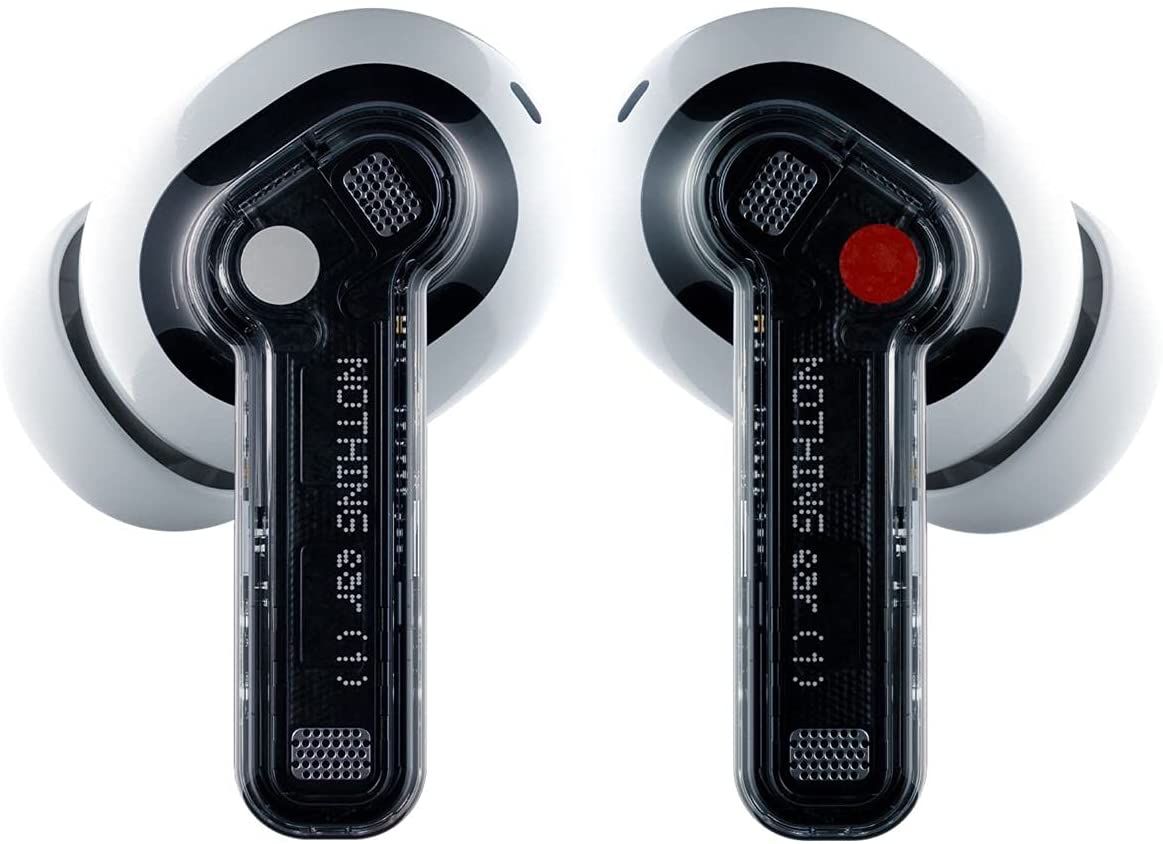 NOTHING EAR
Nothing ear is a unique brand of Bluetooth headphones that are competitively priced among a vast field of identikit rivals. The company has been in the market for over three years, and they have an excellent reputation in their niche.
If you are looking for the perfect gift for a geek, consider getting them an active noise cancellation sound system. With this gadget, they can enjoy their favorite tunes in peace without interruption from outside sources. It also has Bluetooth capability so that your fellow geeks can listen to what's playing on it anywhere around the world with ease.
Why not buy a pair that's truly meant for all seasons?
If you're looking for tech gadgets that are different from the rest but will still get your favorite geek excited, then there are plenty of options. One option would be to buy them an earpiece accessory because they can wear it while working out or even when they sleep!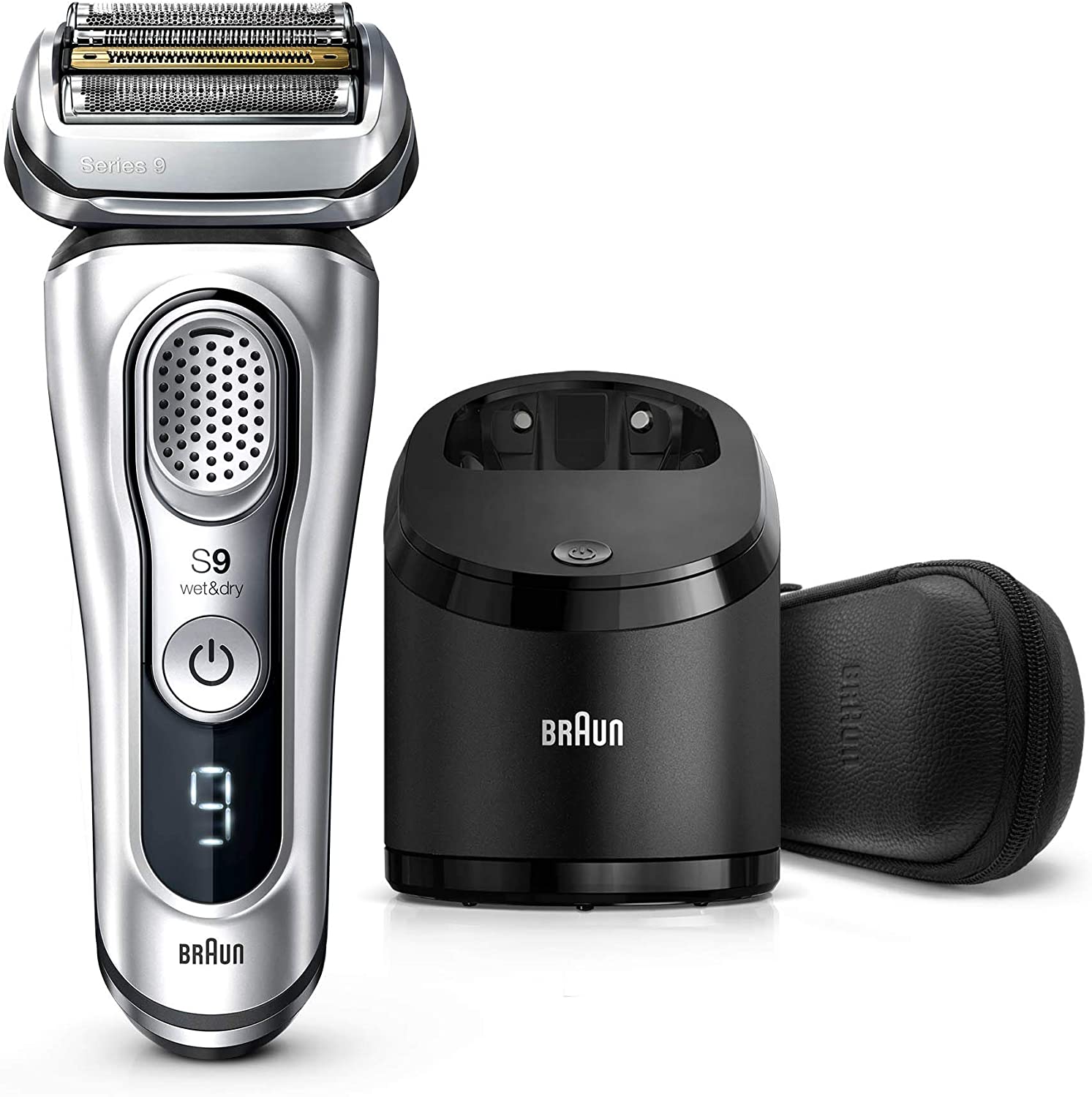 BRAUN SERIES 9 9390CC ELECTRIC SHAVER
The Braun Series 9 9390CC Electric Shaver is an electric shaver that features five shaving elements. It's designed to provide a fast, close shave without the irritation of traditional blades. This shaver has a foil-based system and comes with ten precision cutting elements. It also includes three-stage skin flexing tech gadgets for maximum contact between the blade and your face, even in difficult areas like under your nose or chin. As a result, this shaver provides you with optimal comfort while shaving. It's also designed to be easy to clean with the charging station, which comes with a hygienic stand that can hold your shaver while it charges.
BRAUN SERIES 9 is a shaver that provides 20% more battery power than the previous model. It features ten quick-charge stations for an 80-minute shave on just one charge and can be used with water or foam. It is a stubble tamer that will help you achieve the perfect shave. The advanced tech gadgets in the shaver enables it to rapidly adapt and maneuver with all facial contours, giving users unparalleled performance without compromising quality. It can be used wet or dry for maximum convenience and effectiveness when shaving at home or on the go, making this electric razor an ideal Christmas gift idea for any man who wants to maintain his style through quick trips between work meetings.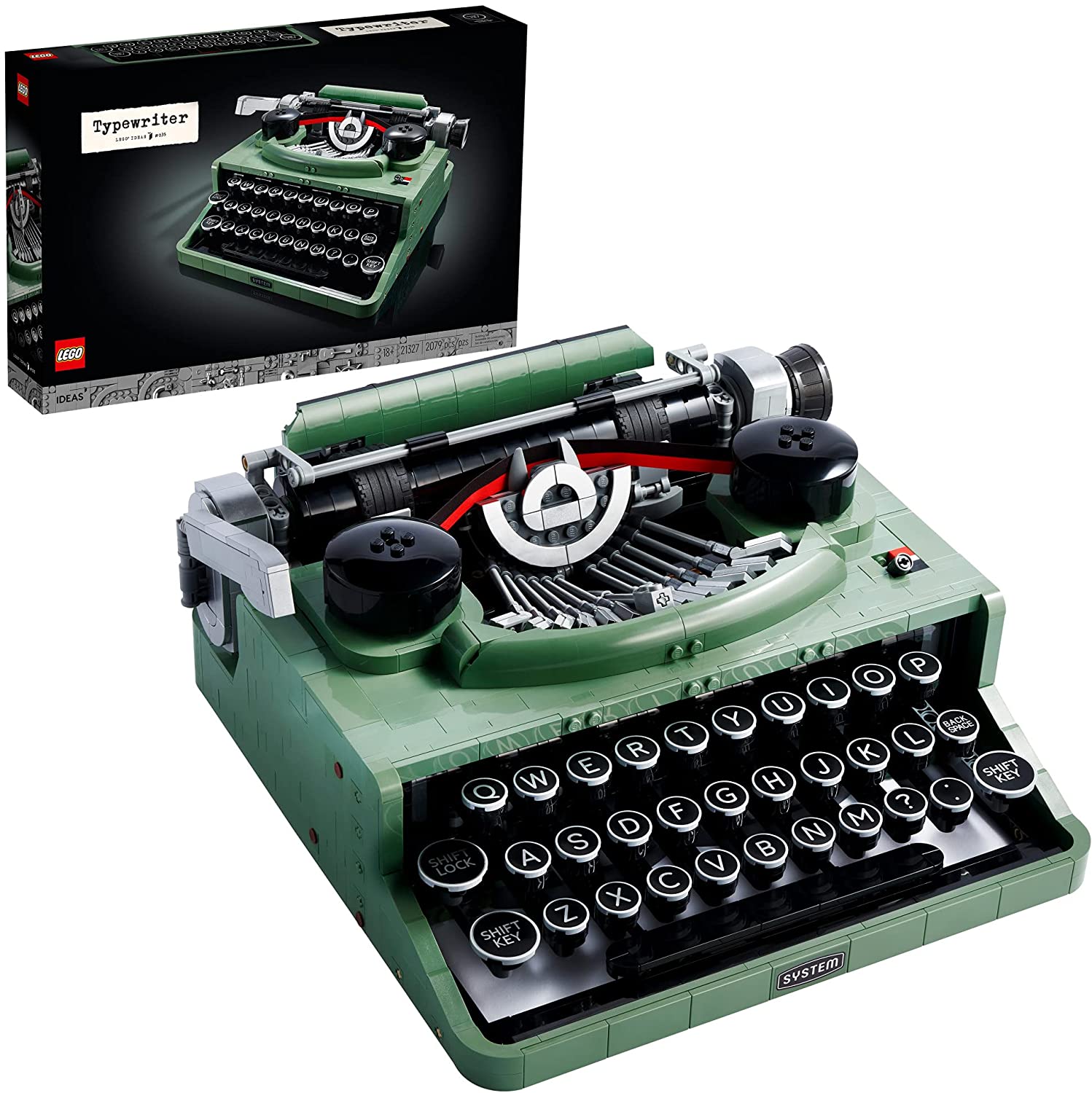 LEGO TYPEWRITER
The Lego Typewriter is a Lego-branded typewriter. It has proper keys and a moving carriage that can be moved up and down, allowing for an easy typing experience. This product is ideal for any geek who wants to have the perfect gift from their secret admirer this Christmas.
It's true that you might not get a lot of people that would actually want this, but if you're one of the few who do, then it's worth every penny.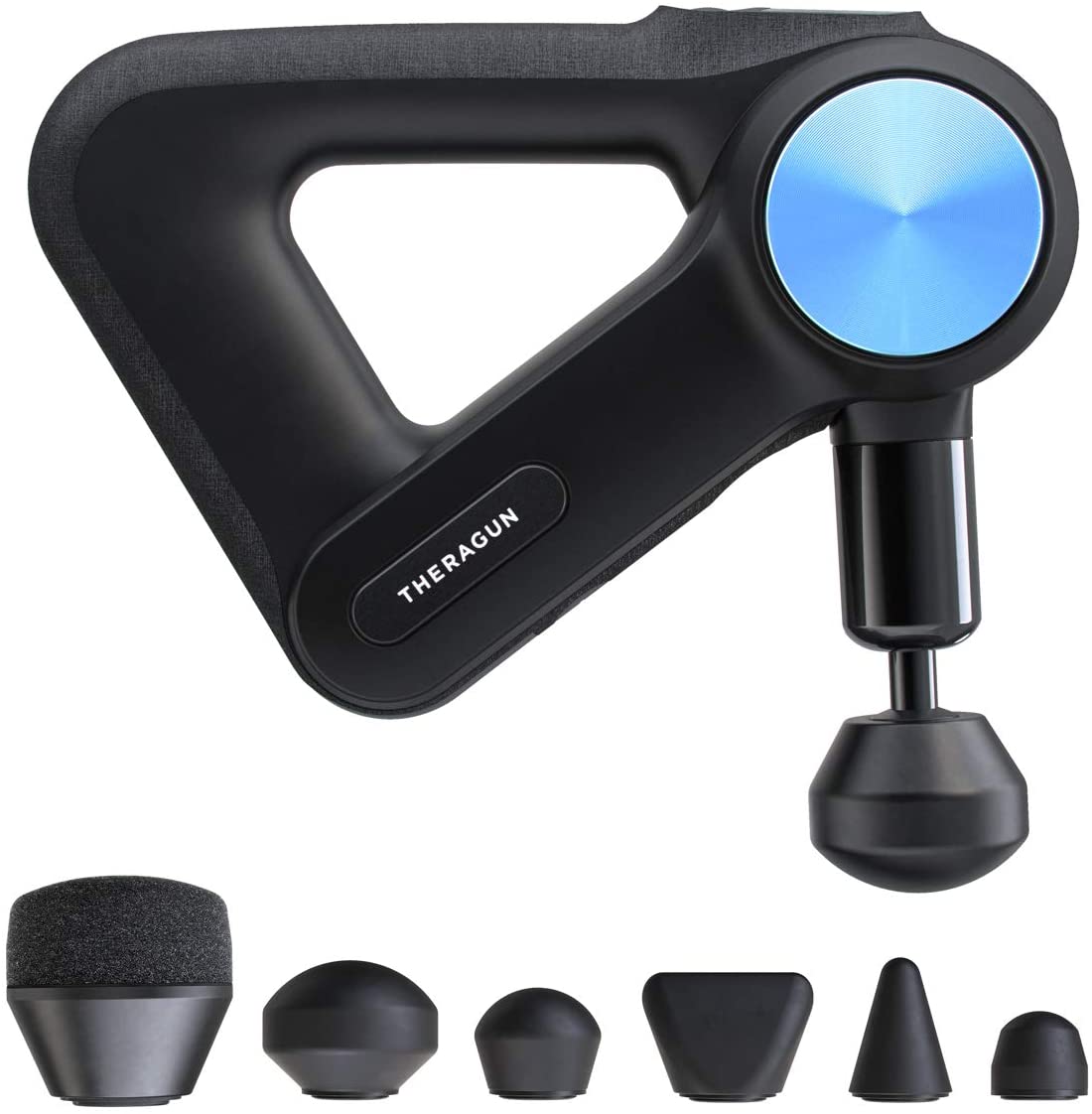 THERAGUN PRO
The Theragun Pro is a powerful massage gun for stress relief and deep tissue work. It has five interchangeable heads and can provide up to 1,000 minutes of continuous use at a time. Additionally, it has an ergonomic handle that provides comfort while massaging. The unit is rechargeable with a USB cord and comes in three colors: black, blue, and red. Theragun Pro is the most popular device in its line that was designed to provide deep tissue massage. It comes with a variety of features that allow users to target different muscle groups, including neck and shoulder muscles. This helps improve flexibility while also reducing pain from tension or injury over time.
There are many reasons why the Theragun Pro is worth considering as a Christmas gift for your favorite geek. The tech gadgets have pretty cool features, like its ability to provide either therapeutic or pain relief in just five minutes. It also comes with an ergonomic design that can be used by anyone at any age, and it's available in three different colors- orange, green, and blue. The Theragun Pro is not only affordable but also beneficial because it helps people suffering from chronic musculoskeletal pain. It is also a great gift for those with arthritis, fibromyalgia, and other chronic conditions that cause aches and pains.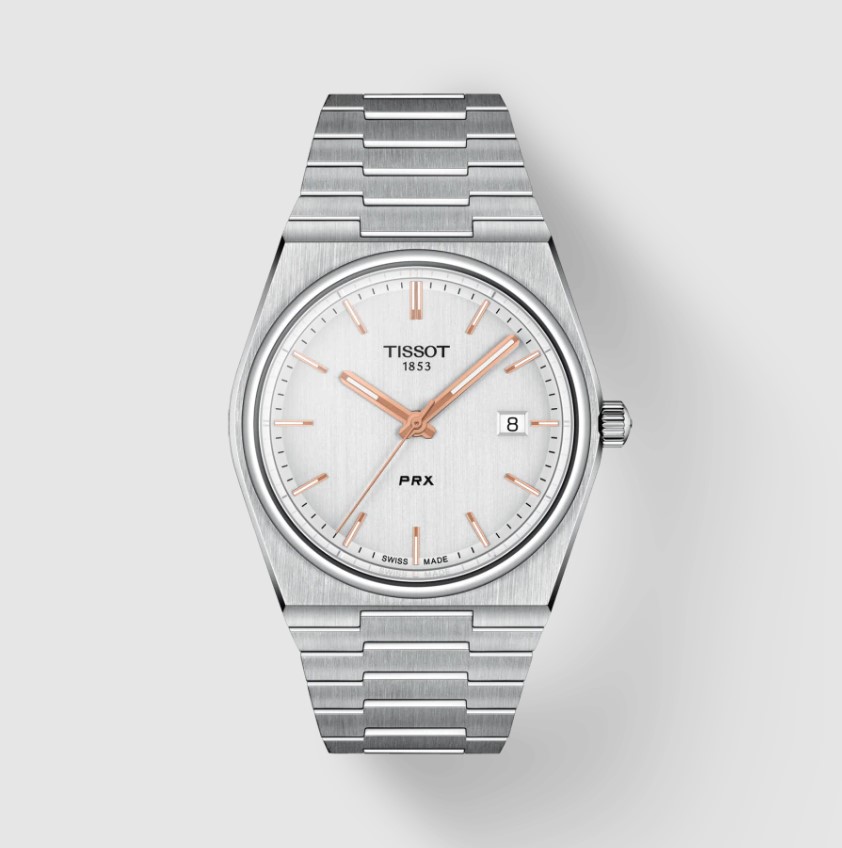 TISSOT PRX
The TISSOT PRX watch is a steel timepiece with an integrated bracelet. It has a rotating bezel which makes it easier to tell the time while also being able to use as a company. There are many high-end and pricey watches, but the TISSOT PRX is a perfect gift for anyone who already has one of those.
This watch is sleek and stylish with all the features that you would want from your traditional timepiece: chronograph function, date window, second hand, and water resistance up to 330 feet. This watch also comes in gold or silver colors so that it can match any wardrobe!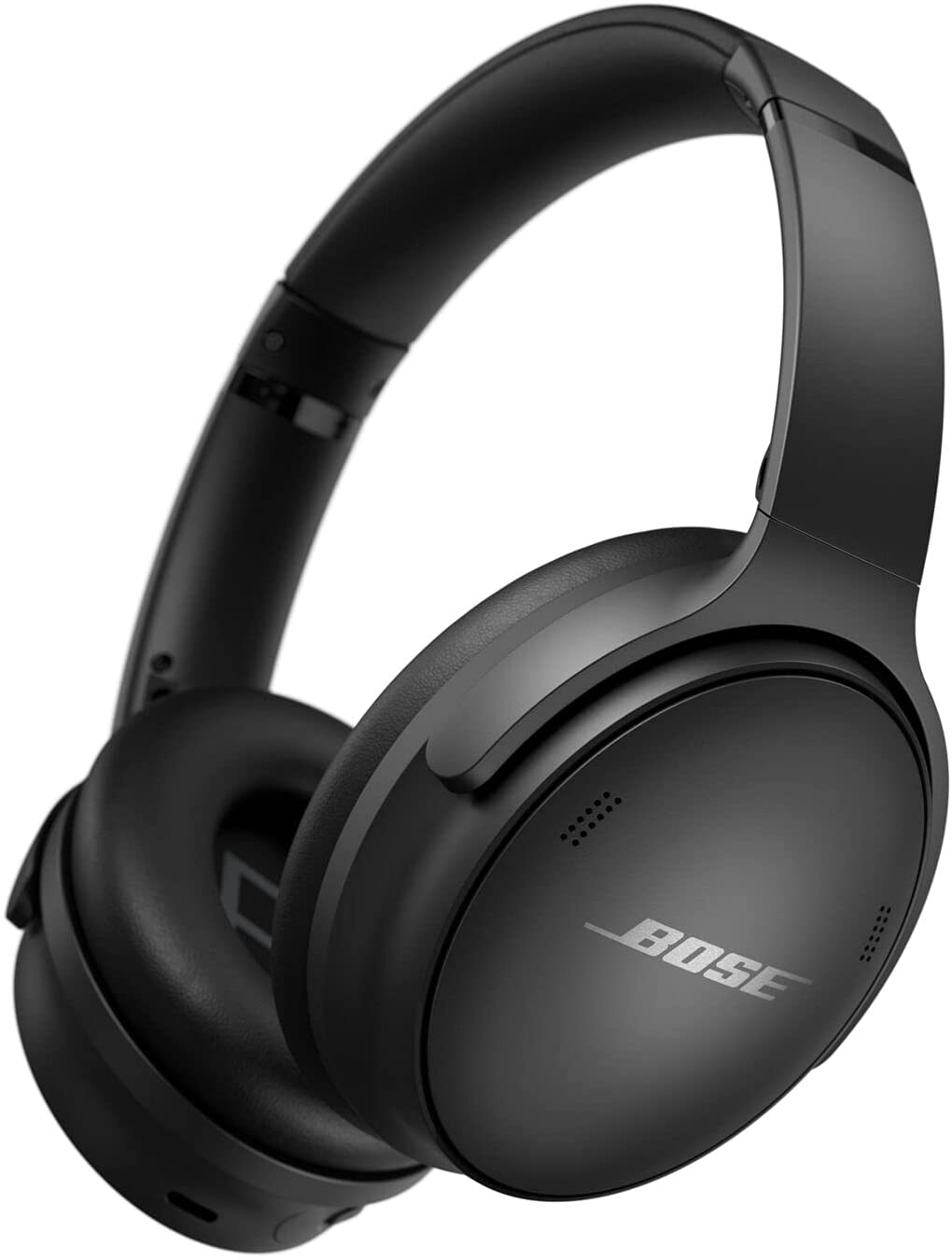 BOSE QUIETCOMFORT 45
Bose has taken the throne as the best headphones in the world, and this is due to their sleek design. The Bose QuietComfort 45 noise-canceling headphones are now one of those sought-after items that people buy for themselves or their loved ones. They also have a sleek and stylish look, so they will be a great gift for any person who loves tech gadgets or music.
How can such ripping sound come from such a tiny speaker?
BOSE QuietComfort 45 headphones are the best tech gadgets for techies because they offer improved battery life and fine-tuned sonics. These BOSE QuietComfort noise-canceling headphones have a built-in microphone so you can easily take calls on your iPhone or Android device, as well as an auto-off feature that saves power by shutting down after 20 minutes of nonuse. They also fold up to fit in any bag, making them convenient gifts during the travel season.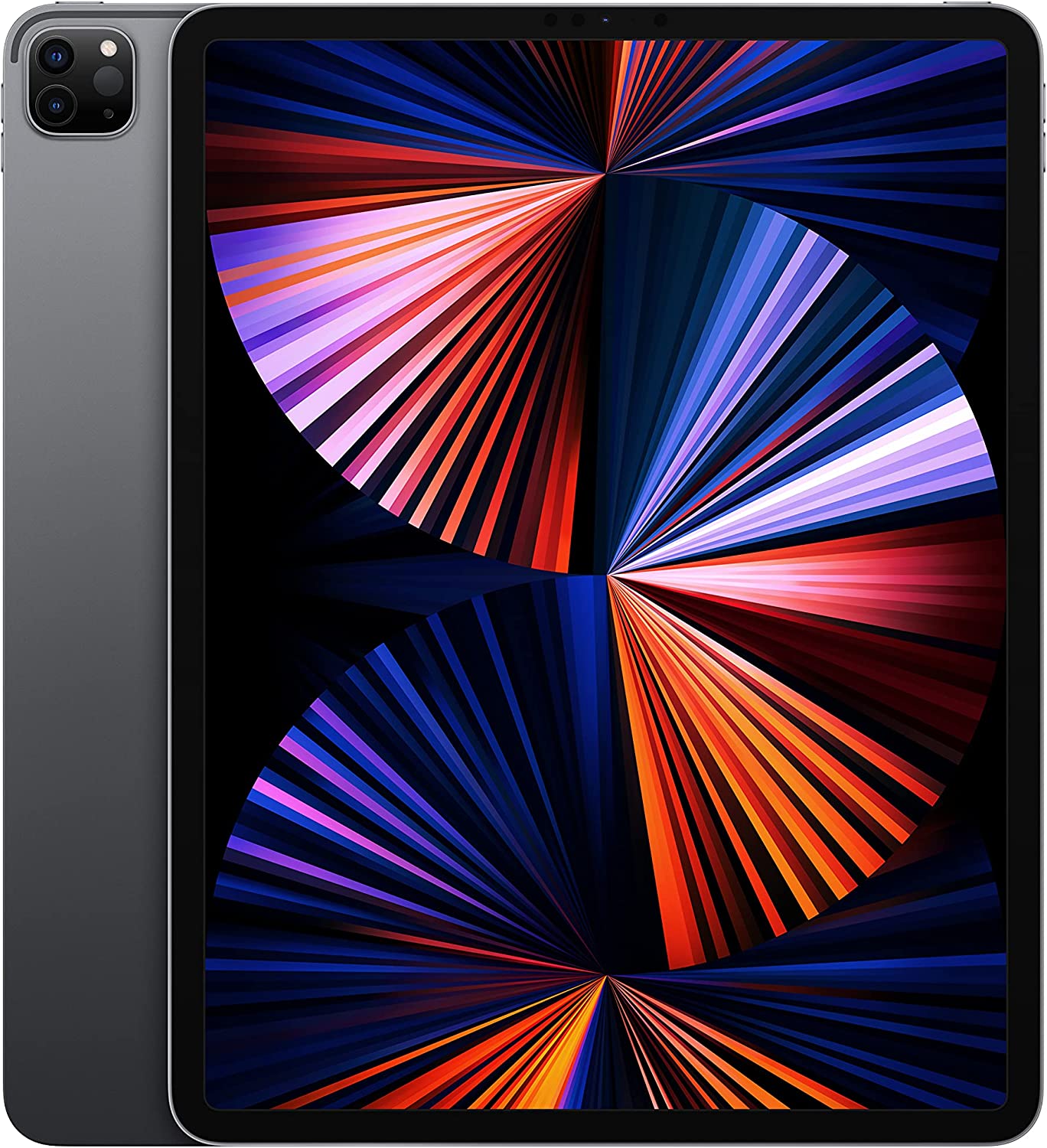 APPLE IPAD PRO 12.9-INCH
The Apple iPad Pro 12.9-inch is a versatile tablet with a sturdy design and powerful processing speed. It has the new M1 chip from MacBook Air, which allows for better performance on mobile devices. In addition, it includes an A10X Fusion chipset that provides quick response time and graphics rendering capabilities.
Apple iPad Pro provides a stylus for art, video editing, or emailing with the keyboard case and all year round: comfort and style. The new Apple Pencil is an optional accessory for this device that can be used in place of your finger to draw on the screen or edit videos. It also comes with its own battery, so you don't have to worry about charging it while using it!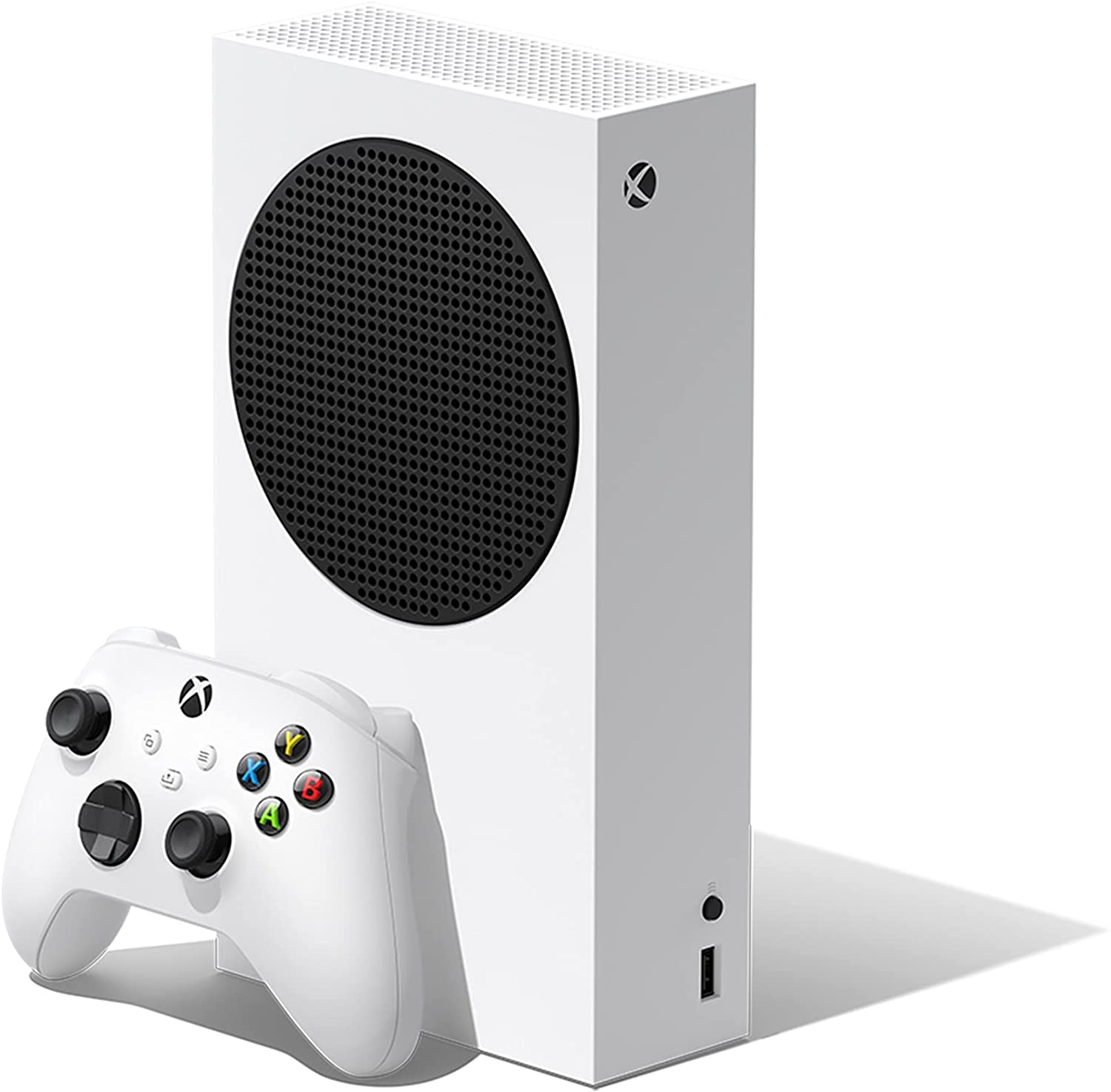 XBOX SERIES S
The Xbox Series S is a gaming console that offers three simple reasons to care about it. The first, the Xbox One X's successor, is that it delivers an uncompromised experience with 4K HDR visuals and Dolby Atmos audio. Second, Microsoft has added support for HDR video playback via apps like Netflix and Amazon Prime Video. Lastly, the Xbox One S boasts 40% more power than its predecessor, thanks to its built-in power supply unit.
The Xbox One S is an affordable entry into Game Pass, with the benefit of games that look great even if they're not running in 4K on this machine. The console has a sleek design and comes bundled with Minecraft so that you can get started right away!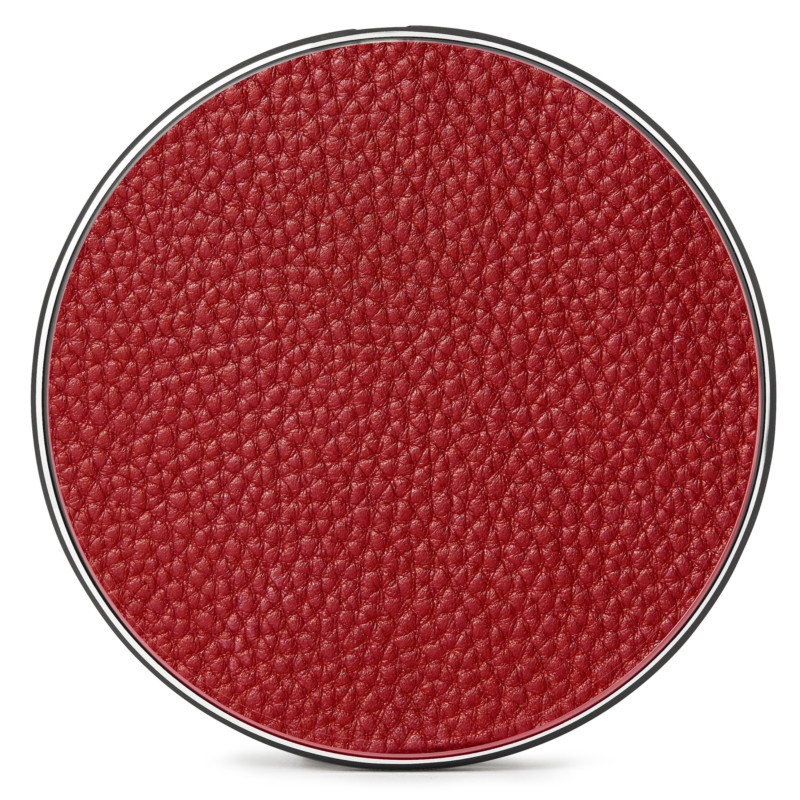 NOT-ANOTHER-BILL LEATHER WIRELESS CHARGER
The wireless charger is an innovative and convenient option for charging your phone wirelessly. Traditional cables are not the most efficient way to charge your device, but wireless chargers offer a more convenient alternative that is also better for the environment. It comes in three colors and can be personalized with initials for the person receiving it, making these tech gadgets not only functional but also sentimental.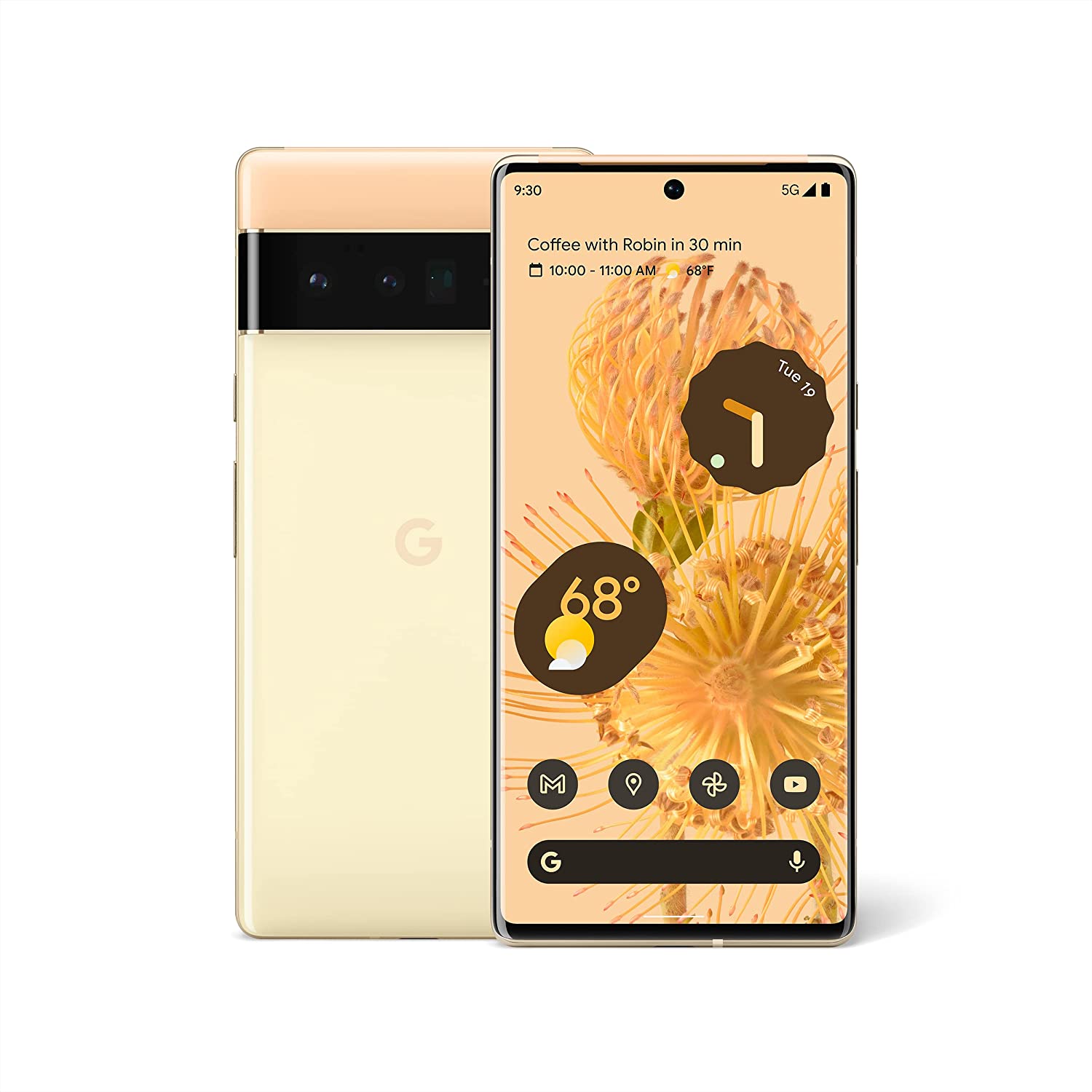 GOOGLE PIXEL 6 PRO
The Pixel 6 Pro has a loyal following due to the features it offers, including its massive 6.7in OLED display and its large battery that lasts up to 22 hours of screen-on time on a single charge. It is also backed by Google's support for two years after purchase with no questions asked. For those who are looking for their next smartphone upgrade, the Pixel 6 Pro is an excellent choice due to its powerful hardware capabilities paired with its long-lasting battery life.
The Google Pixel 6 Pro is a phone that comes with top-of-the-line hardware and software, which makes it ideal for people who want to get the latest in tech gadgets without breaking the bank. The all-new Android operating system offers security and performance benefits while still having access to tons of apps on its store. This device also has an impressive camera lens that allows you to take pictures at night or during low light conditions. It's just under $1000, making this one of the best tech gadgets of the year.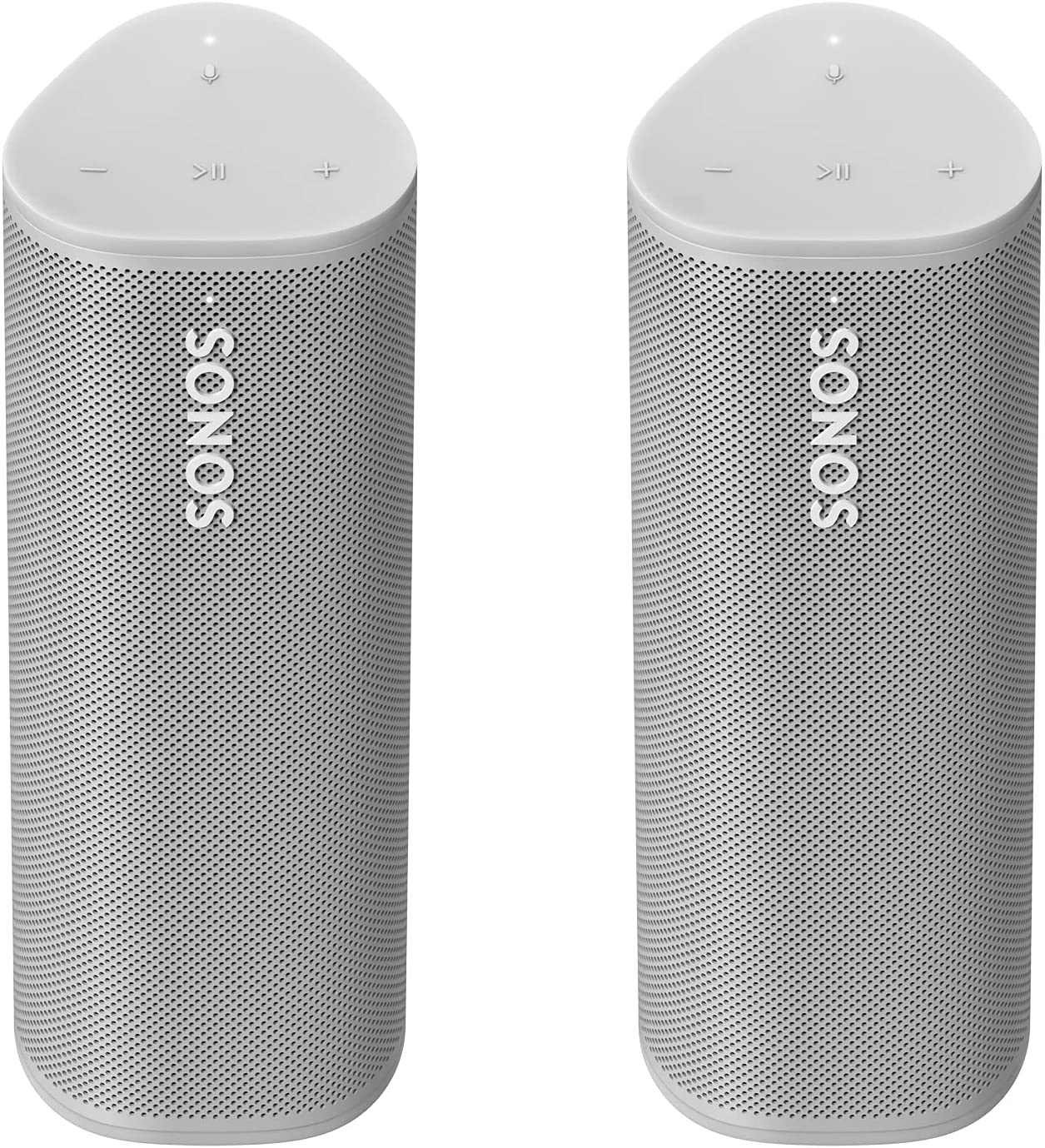 SONOS ROAM
SONOS ROAM is a portable wireless speaker that has the sound quality of a $200 wired speaker. It can be paired with other SONOS speakers and their apps to create an entire multi-room, airplay-compatible system. The device comes in three colors: blue, green, and red. The battery life lasts up to 10 hours, depending on how much you use the device while playing music. If you're looking for something special this holiday season that will wow your geeky friends, the SONOS ROAM is a perfect gift.
The Roam is a wireless speaker that can be used with any tunes thrown at it. It's small and light, so you won't have to worry about taking up too much space on your desk or shelf. These tech gadgets also have an LED screen for easy control of the music playback settings, meaning there are no more wires or remote controls needed! It comes in three colors: black/blue mix, white/red mix, and silver-gray metal mesh finish. The sound quality is excellent, and the Roam is compatible with both iOS and Android devices.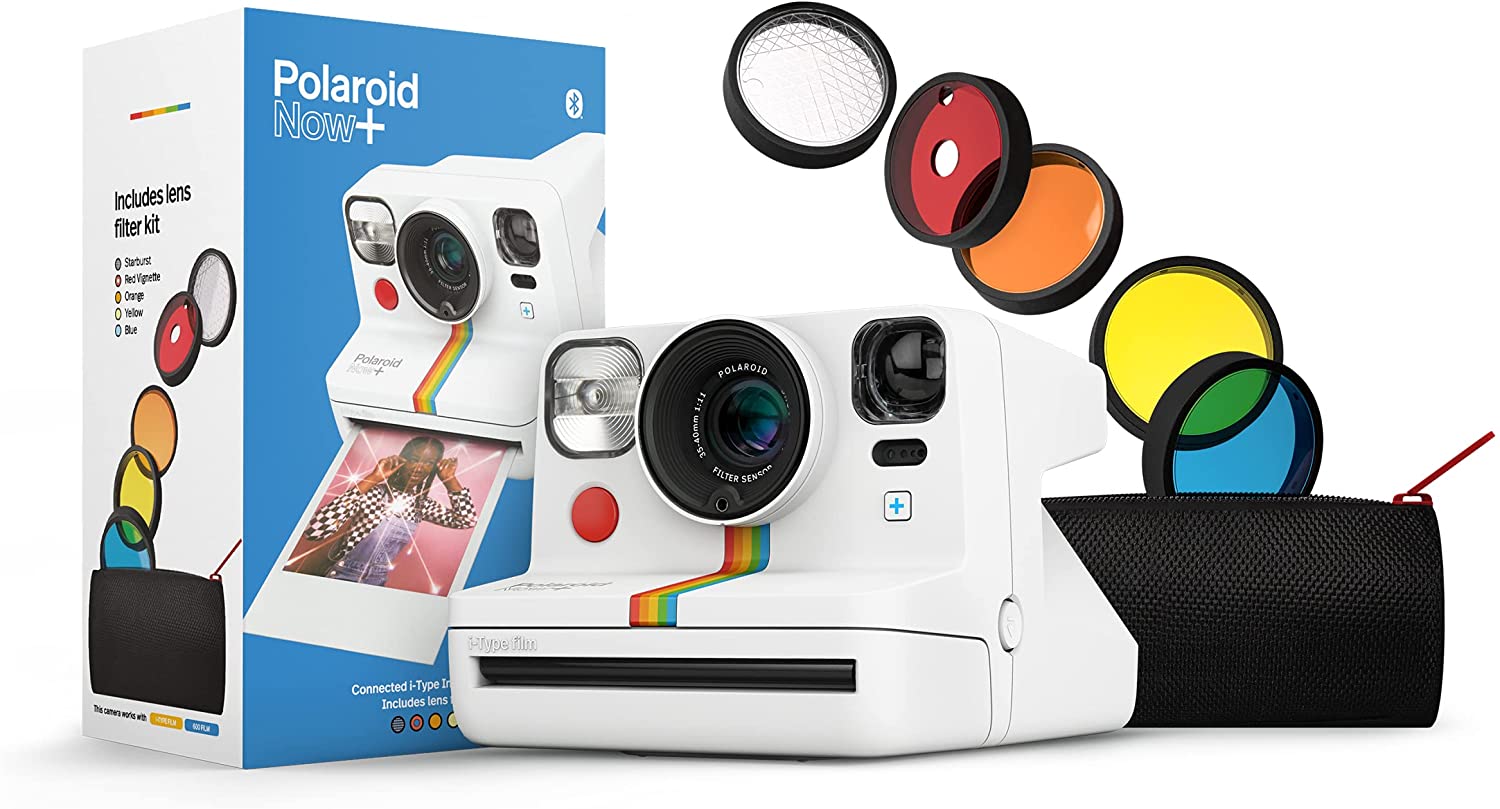 POLAROID NOW+
Now+ is a worthy update from Polaroid. The digital camera has the ability to record videos and photos in high quality so that you can share your moments with friends and family online or on social media. It's also easy to use because it comes equipped with a touchscreen. The POLAROID NOW+ is a new digital camera that offers improved app compatibility and all the tools you need to further creativity. It features an automatic mode, allowing users to take selfies without any hassle while also offering manual controls for more sophisticated photography techniques and DSLR-like image quality.
Polaroid Now+ is the newest instant camera that allows you to take your instant photos with friends and family in seconds. You can also create 3D movies or use them for other creative projects like digital scrapbooking using its wide variety of lenses. It's a popular gift idea because the printout is permanent rather than disposable, which allows you to preserve memories forever without worrying about running out of film or having paper jams.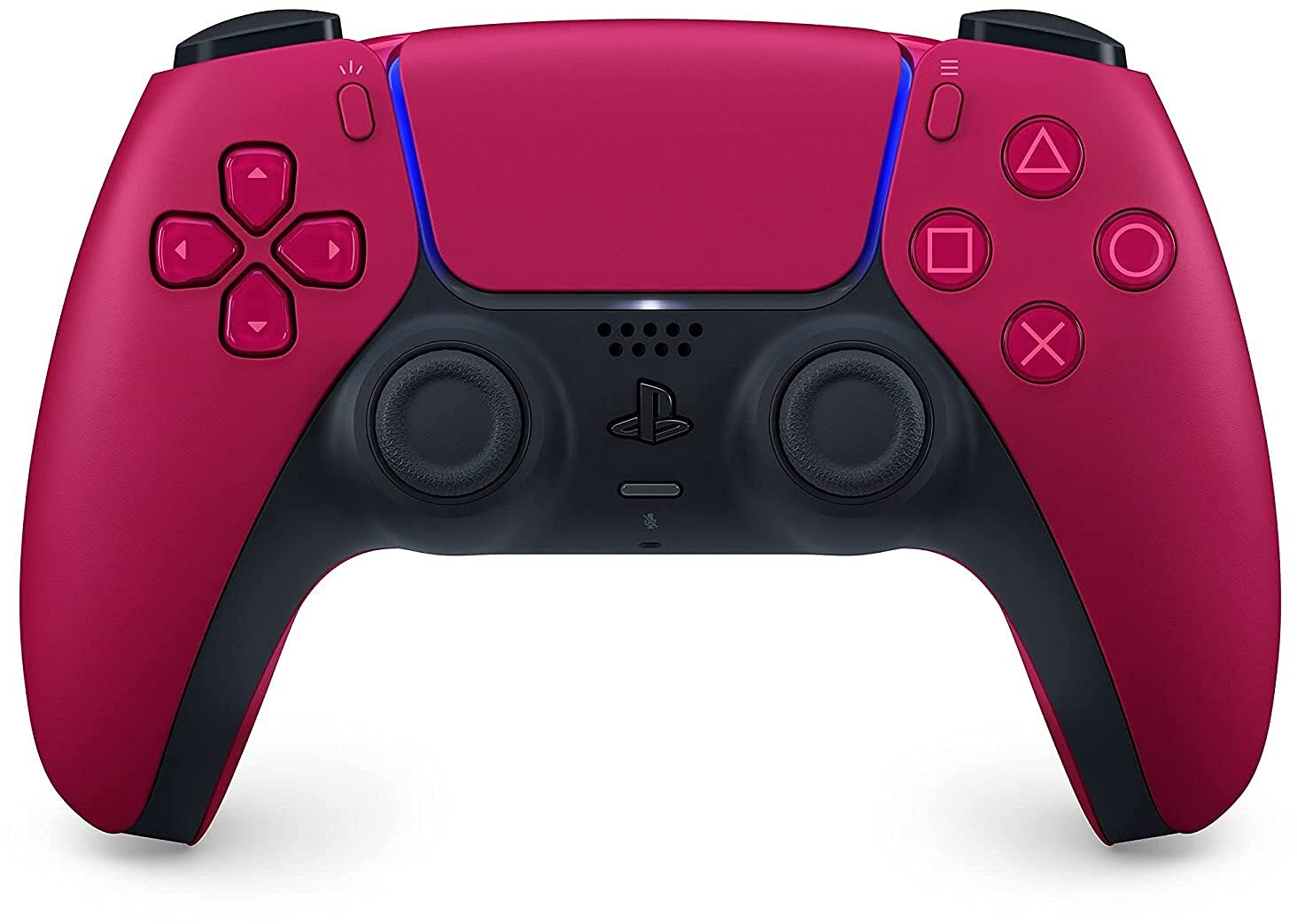 SONY DUALSENSE CONTROLLER
The Sony Dualsense controller is one of the most popular PS4 controllers, and it's a great gift for your geeky friend. It can be used with any game console or PC, but it's designed to fit in the hands of an average-sized adult or child. The Dualsense has added features that didn't exist before, like motion controls and tracking sensors.
SONY DUALSENSE CONTROLLER is a wireless game controller that comes in a matte-black color. It has an easy-to-use design, and it's also compatible with both PC and PS4 consoles. For example, if you want your child to play games at their birthday party or for them to be able to enjoy playing video games together, this could make a great gift because of its convenient features like Bluetooth connectivity between players without having wires getting tangled up.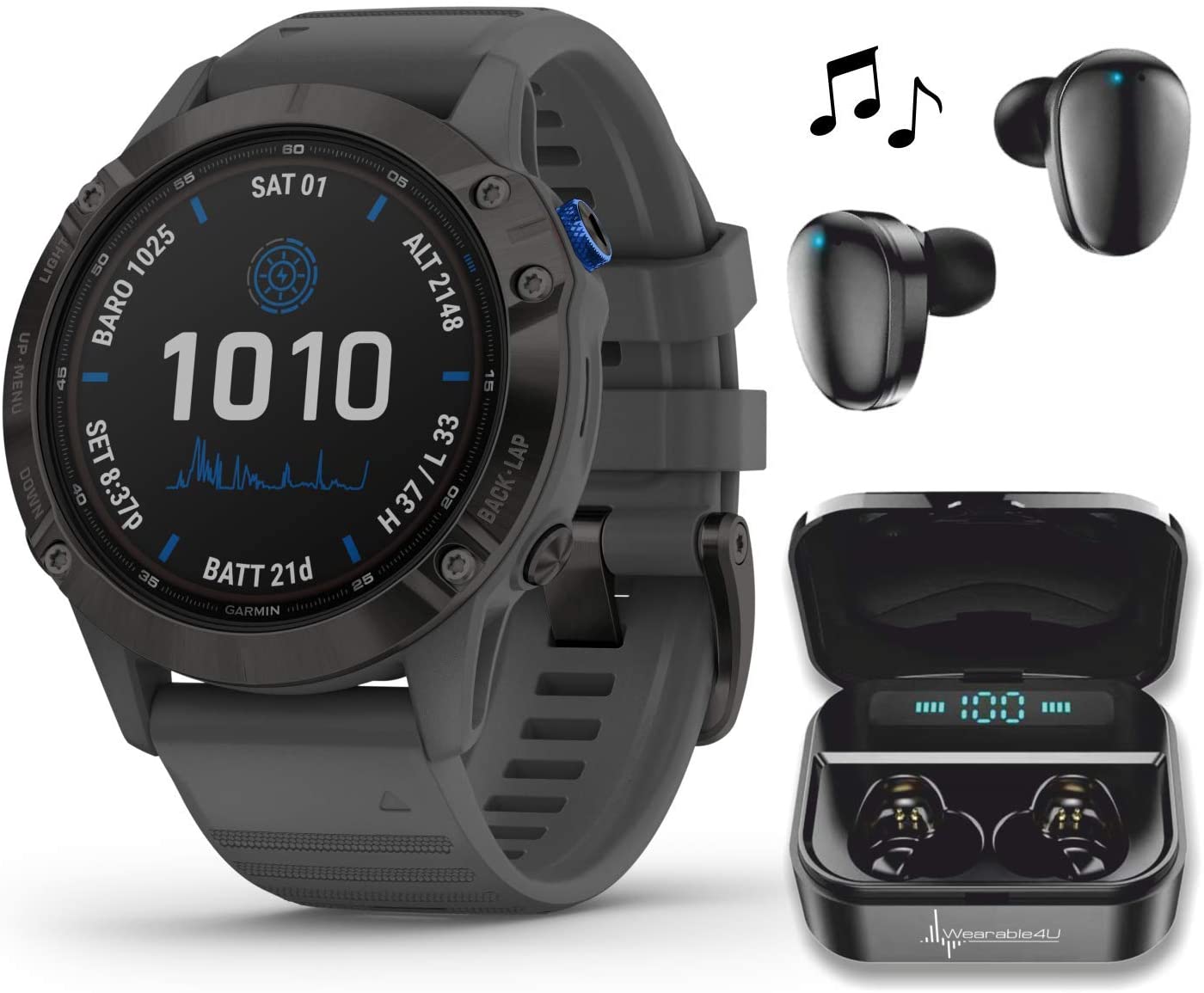 GARMIN FENIX 6 SOLAR
The Garmin Fenix 6 Solar is a watch that tracks activities like running, cycling, and swimming. It can also track your sleep patterns with its motion-activated backlight sensor. The Fenix has no need for charging; it's powered by sunlight!
The watch comes in three different colors: black, blue, or red. It features an easy-to-use interface on the touchscreen bezel of the watch face.
Garmin's Fenix 6 Solar is a fitness-focused watch that tracks steps, distance, calories burned, and many other metrics. It's compatible with most smartphones, so you can sync it to your phone every time you want an update on what activity level or heart rate zone someone is in.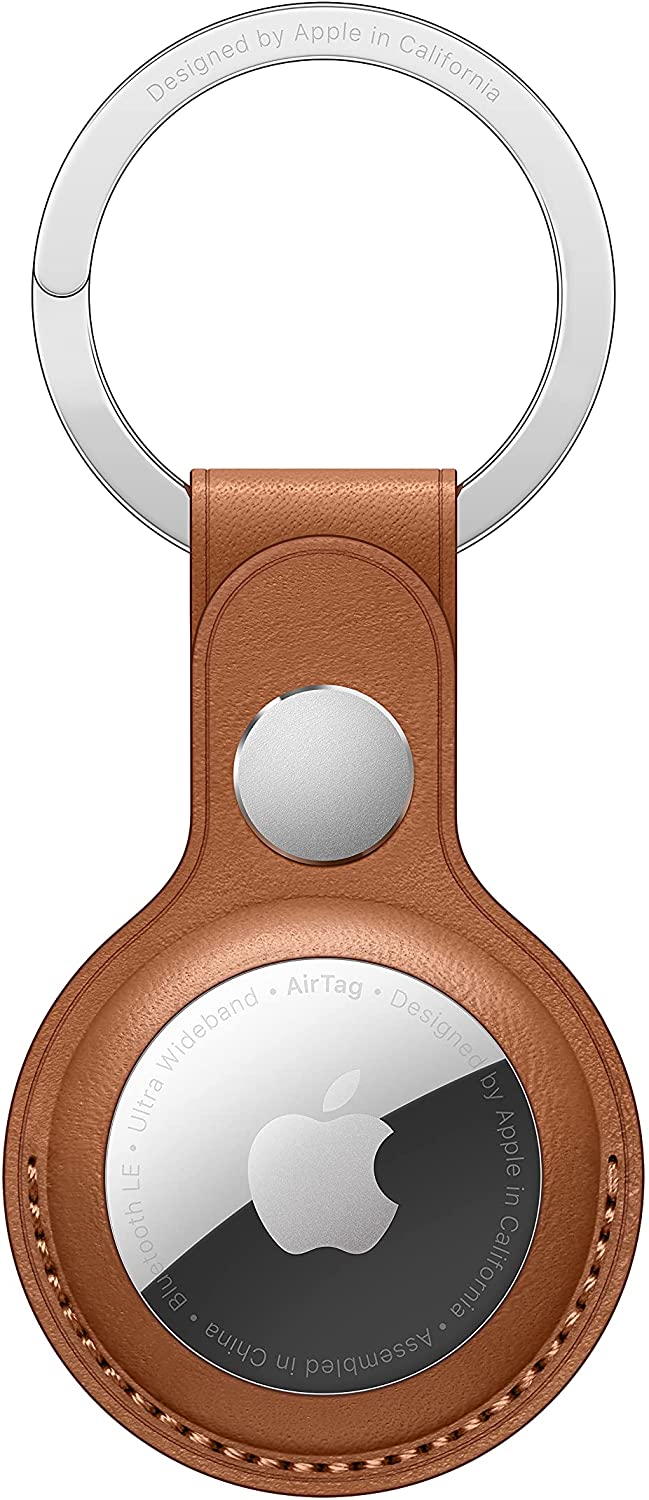 APPLE AIRTAGS
The Apple AirTags is the perfect tech gadgets for anyone who loves to be on top of their game. These tiny pucks fit anywhere and can be mounted on anything of importance, including a computer monitor, phone case, keychain, or even a guitar strap!
This is because they're designed with an adhesive that comes in three different strengths: strong (which works best on surfaces that don't move), standard (which sticks well to most surfaces), and extra-strong (which will hold on even to the roughest surfaces). The only downside is that they're a bit expensive, but if you want them to last for long, then they are worth every penny.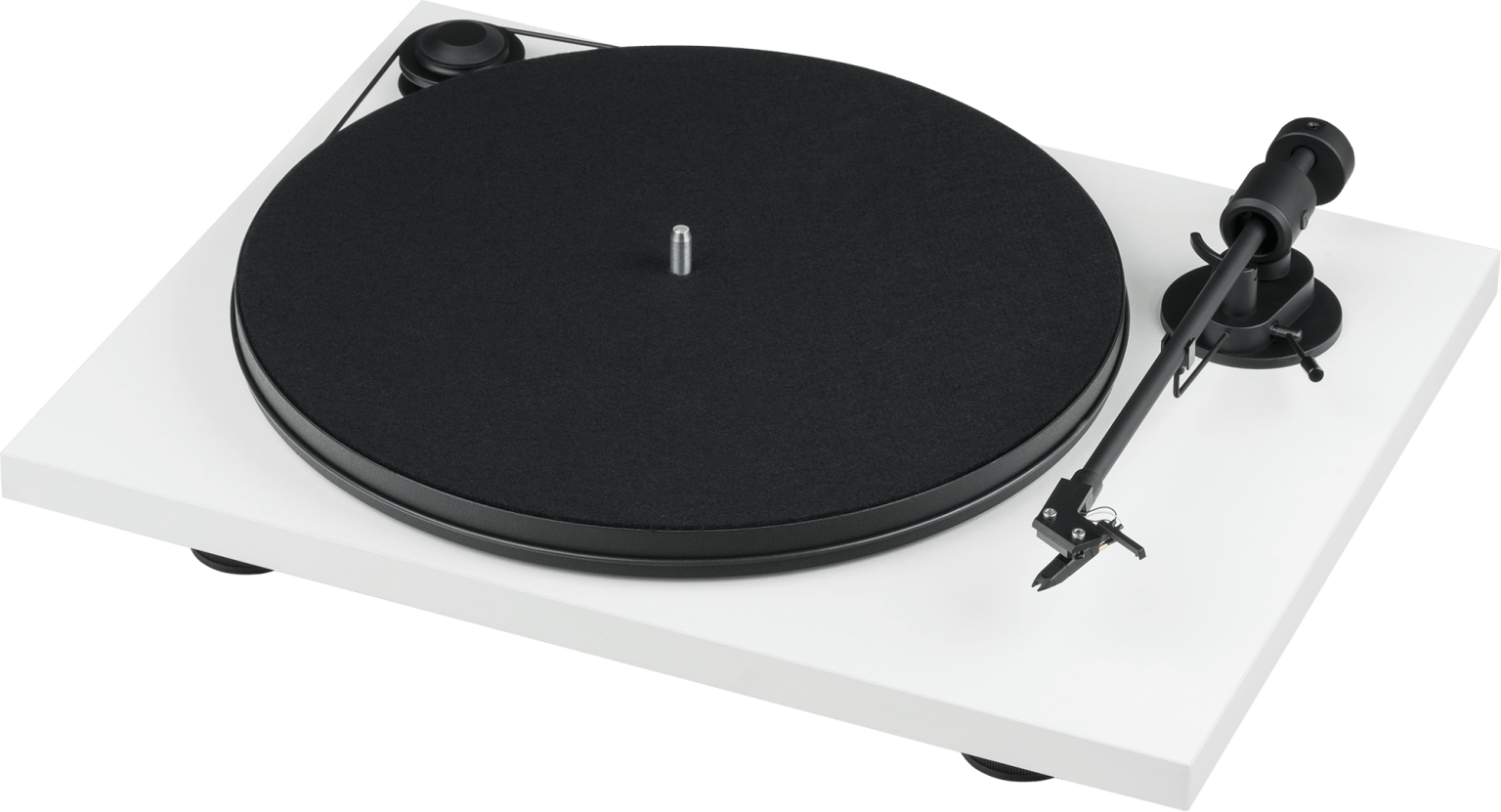 PRO-JECT PRIMARY E
The Pro-Ject PRIMARY E is a starter option for vinyl collectors. It's perfect if you're just getting into the world of vinyl but want something with a good quality sound and great looks. The aluminum frame makes it very durable, though not too heavy to carry around with ease.
It offers a wide range of features that allow you to enjoy your music in any setting: Bluetooth compatibility, USB port for playing digital music from an SD card or other device, two sets of RCA inputs and outputs, a headphone jack for private listening. Pro-Ject PRIMARY E is available in four colors: black, silver, pink, or red.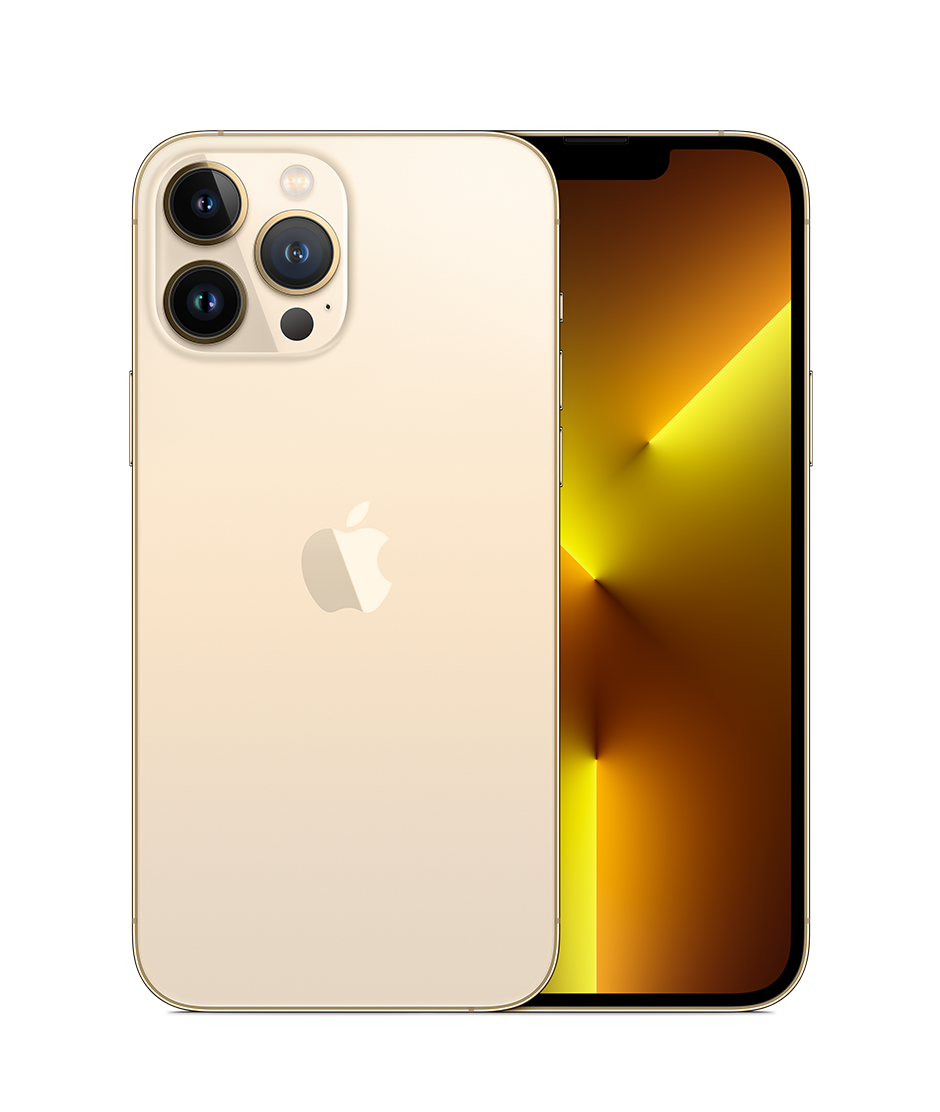 APPLE iPhone 13 PRO MAX
The iPhone Pro Max is a beefy phone with a wide range of features. It has an extensive battery life, triple camera array, and the shutter speed is faster as well. The iPhone Pro Max comes with 3D touch, which allows you to control your apps via pressure-sensitive on-screen actions. This phone would make for a perfect Christmas gift for any geek who loves tech gadgets!
This device has a much better camera than previous models due to its new sensors gathering more light which makes it possible for the user to capture stills and video in low-light conditions with ease. The pro-grade camera is also able to take photos at 60 frames per second, so users will have great photo opportunities even when they're on the go.
The new iOS 12 operating system also allows the user to capture 3D videos on their phone, which is a great way for them to show off their skills in front of friends and family at home or even while out on the road. The iPhone 13 Pro Max has been available since November 2018, so you can still get your favorite geek something special this year!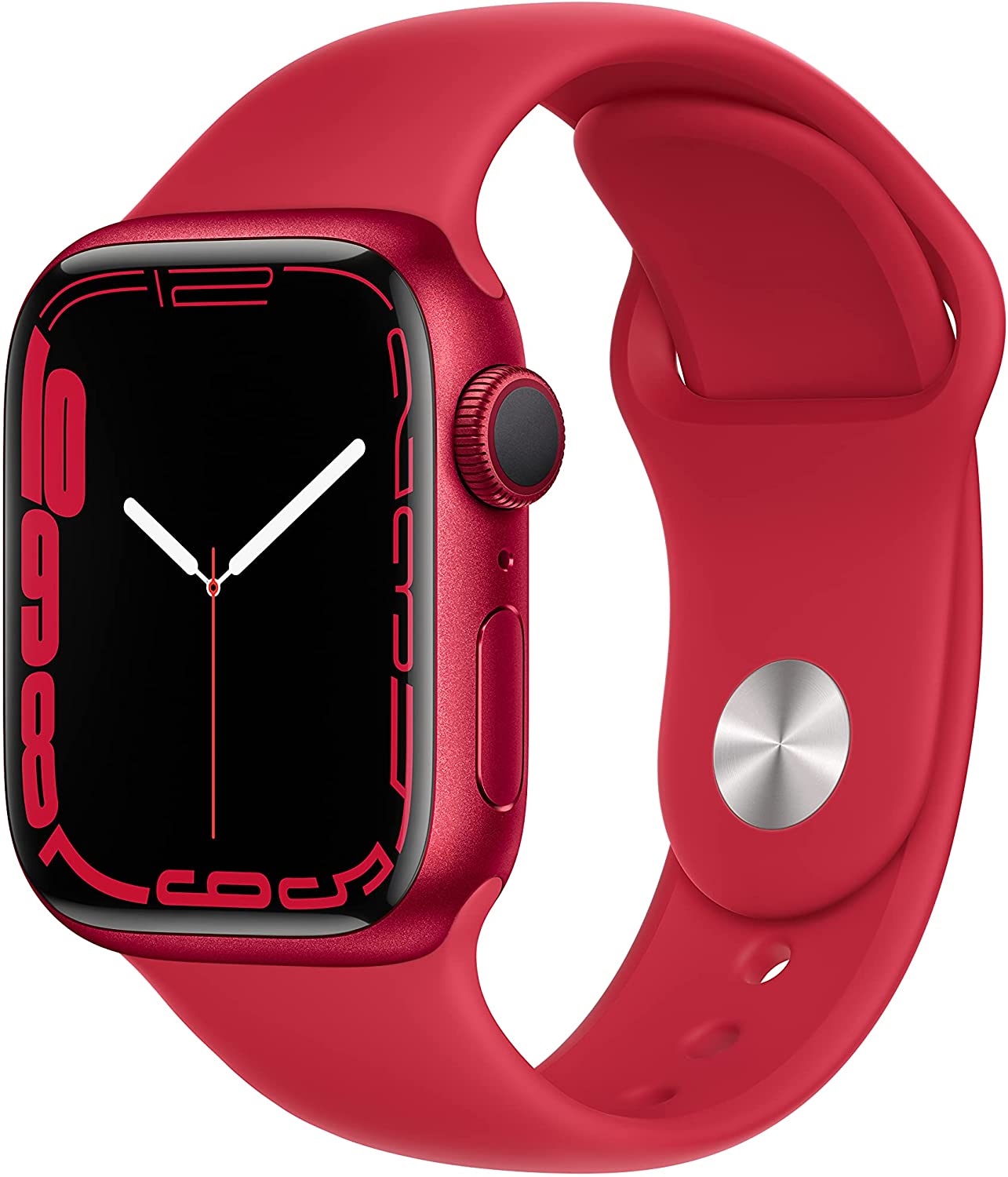 APPLE WATCH 7
Apple's newest watch, the Apple Watch 7, has a larger display that can be seen from any angle. It makes it easier to keep track of time and fitness goals without having to raise your wrist or touch the screen. The latest wearable features IP6X dust resistance which means users are less likely to have their device ruined by dropping it in water or getting caught in any other type of weather condition.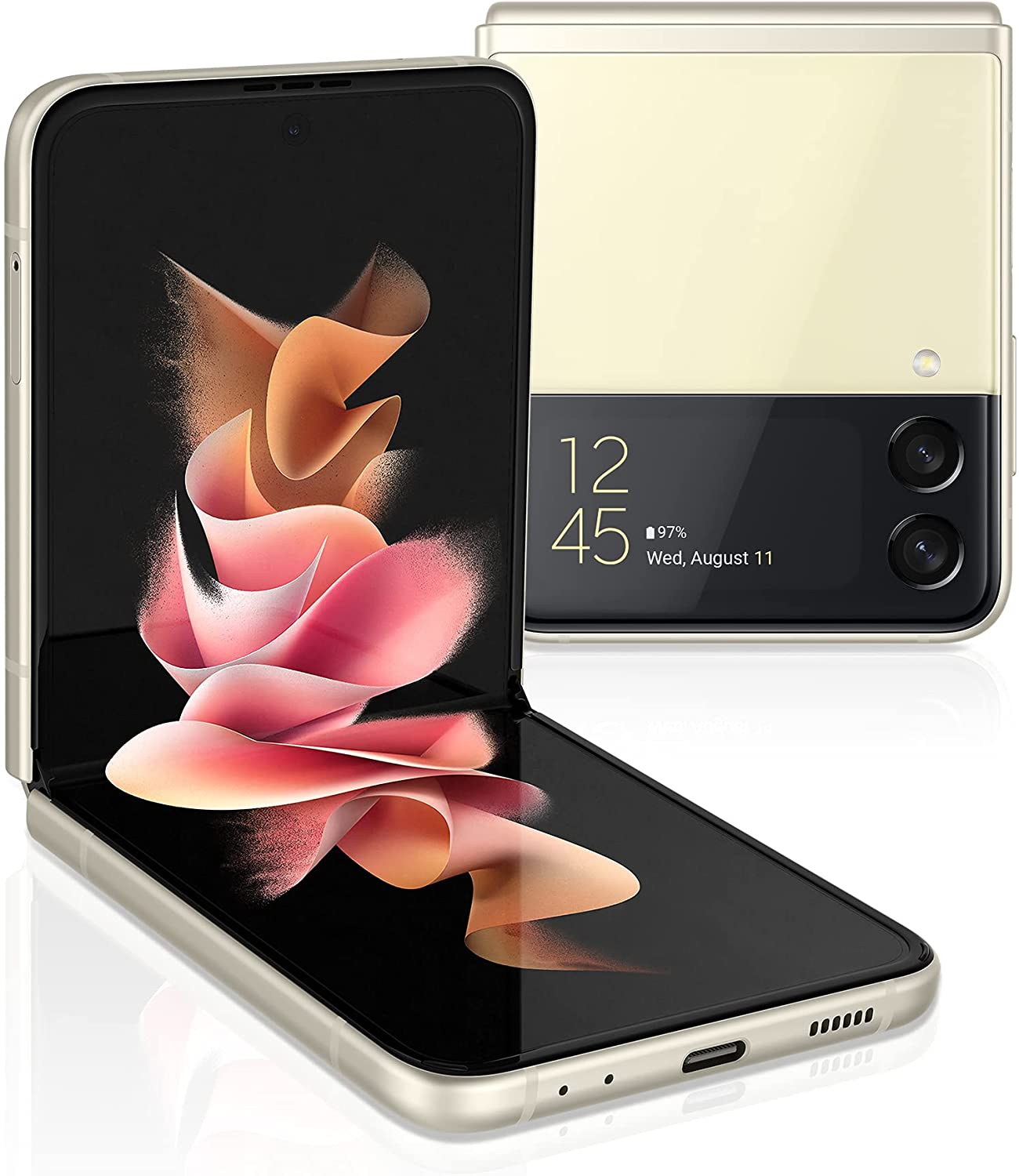 SAMSUNG GALAXY FLIP 3
SAMSUNG GALAXY FLIP 3 is a new phone from Samsung that has all the super-powered internals you'd expect. It's sleek, powerful, and durable. And it comes with a 360-degree rotating camera for optimal shooting angles.
The Galaxy Z Flip 3 also comes with a battery life of up to 7 hours of talk time and 11 days of standby time, making it one of the longest-lasting phones on the market today.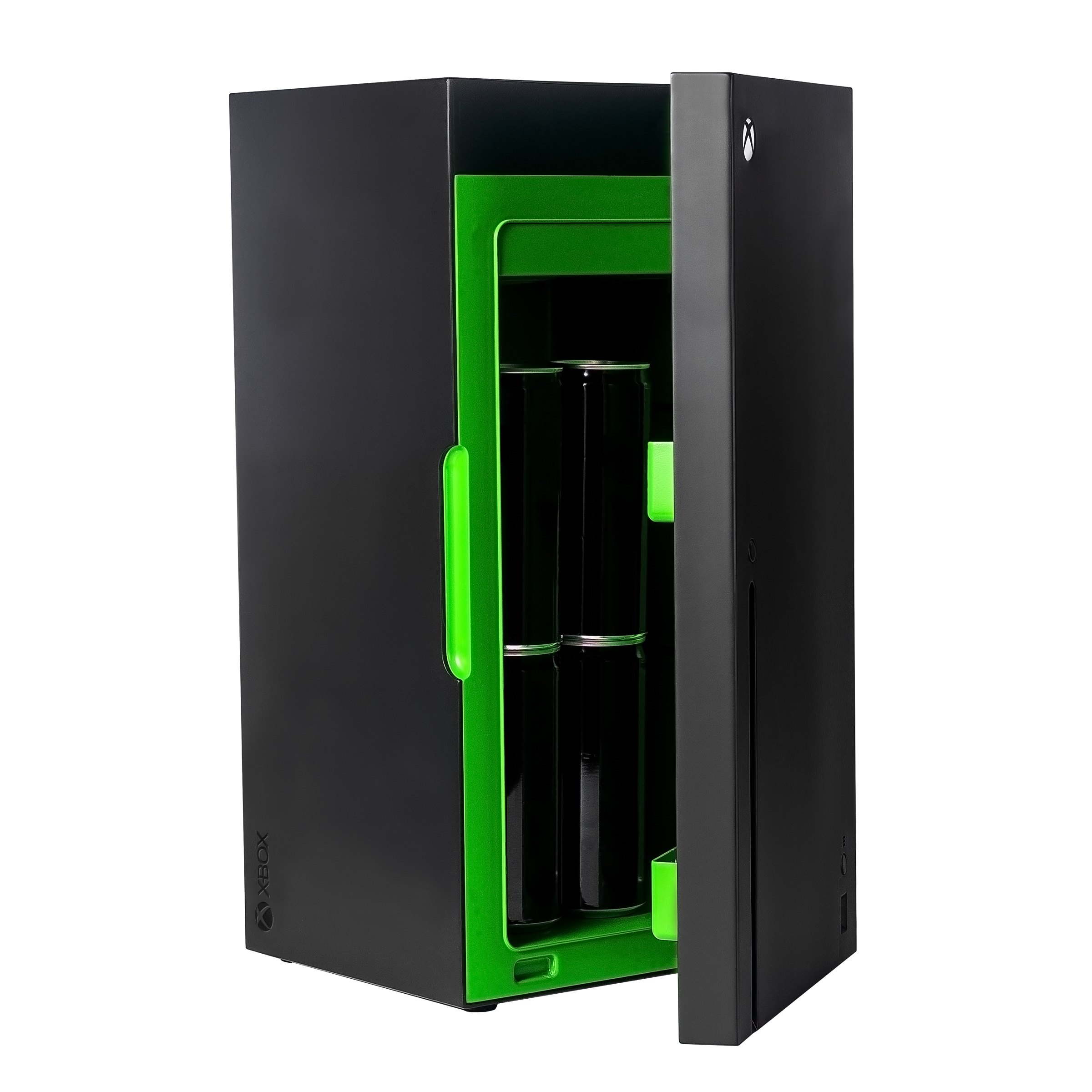 XBOX FRIDGE
The Xbox Fridge is a joke present that could make someone's Christmas. It comes with an actual Xbox One controller to play games, but it doesn't come with any games or hardware. The device also includes all the necessary wiring for you to plug into your fridge and get the temperature just right for that optimal gaming experience.
It's expected to go back on sale come December release, so if you want one this year, be sure to preorder now!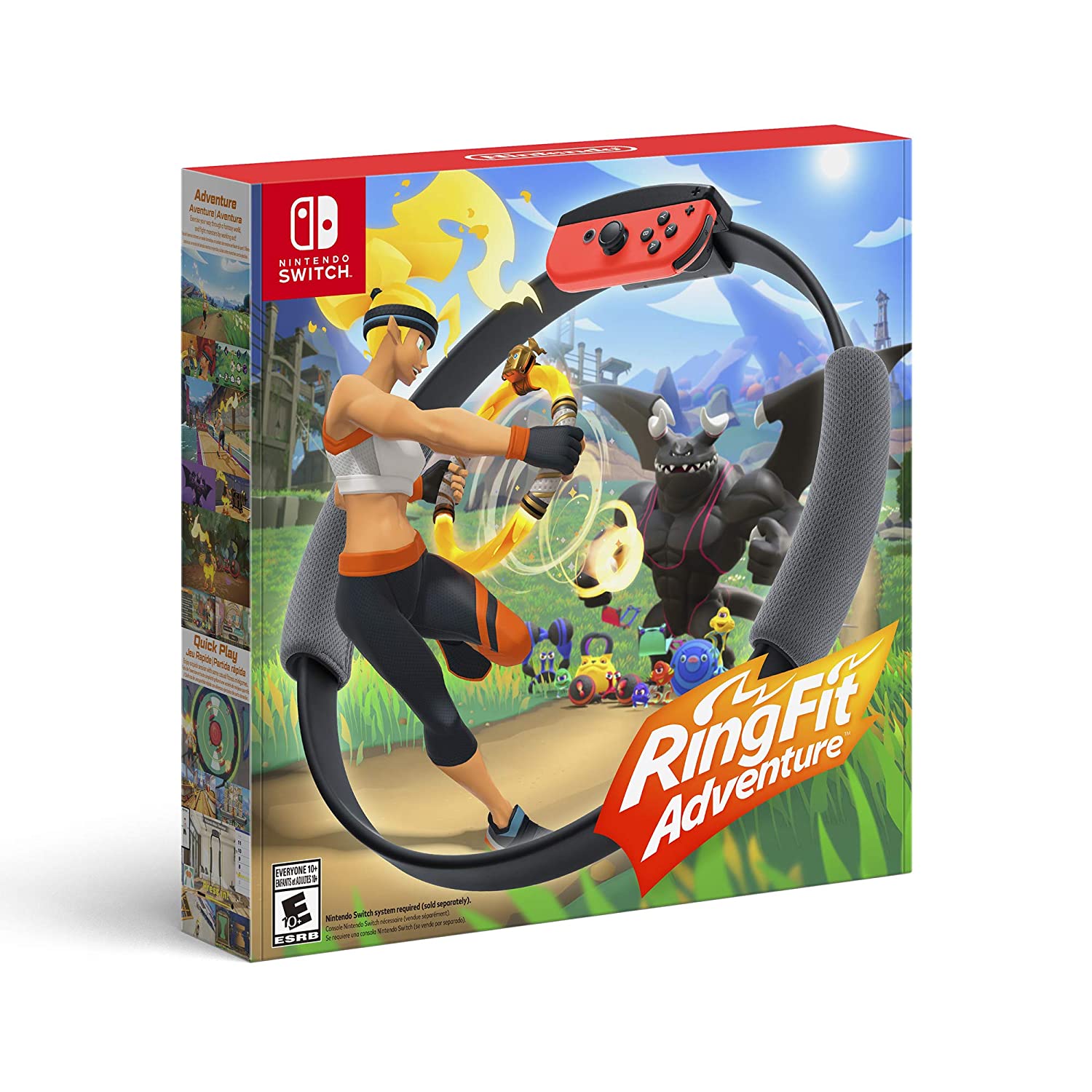 NINTENDO RING FIT
The Nintendo Ring Fit is a game that gets you active. It's the perfect toy for family game night! The Nintendo Ring Fit has become quite the hot item since it was released as an Amazon bestseller and as one of the top 10 hottest Christmas gifts on Amazon.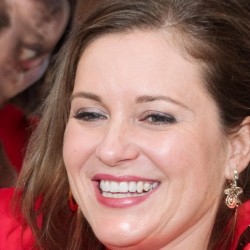 Latest posts by Amanda Stanley
(see all)