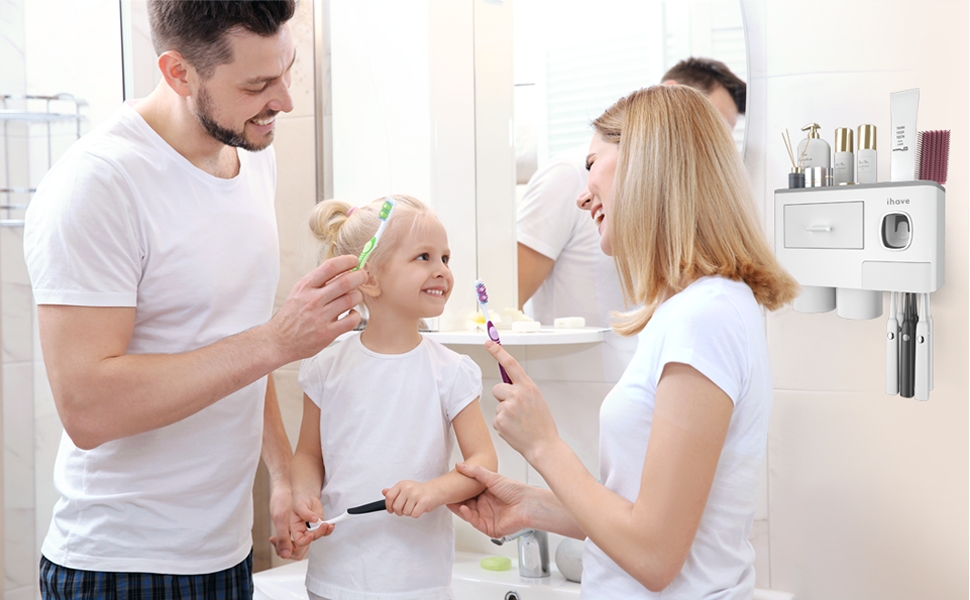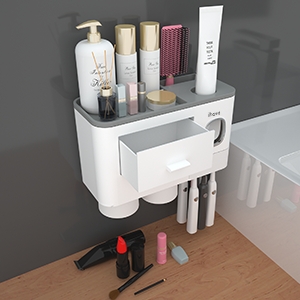 Large capacity
The bathroom toothbrush holders boast super storage capacity, featuring one tray, one storage compartment, and one drawer.
You can store all your bathroom essentials like combs, toothbrushes, toothpaste, soap, and razors, and have a place to store all your cosmetics and accessories to keep your bathroom organized and looking great.
Multifunction

This multi-function toothbrush holder, complete with a dispenser, allows easy, no-waste toothpaste squeezing.
The two magnetic mouthwash cups are designed with an upside-down draining feature, as well as being dust and waterproof.
Maximize your bathroom space and make life easier with this toothbrush holder that can hold up to six toothbrushes – perfect for your entire family!

Easy to use

The electric toothbrush holder has holes at the bottom to allow for the drainage of water stains and improved ventilation and drying.
The toothbrush holder and toothpaste dispenser can be easily removed, making it easy to flush with water.
This is compatible with any toothpaste with a hole diameter of 0.47 inches or smaller.

Easy to install

Wall-mounted installation with no holes or drills required, leaving your walls undamaged.
Clean the wall, then adhere the adhesive strip to bond it completely. Let it sit for two hours, then you're ready to hang up your toothbrush holder!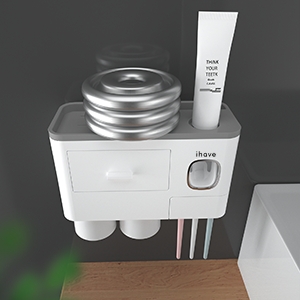 Durable
The toothbrush holder wall-mounted features a patented non-marking adhesive strip for an excellent caulking effect.
It firmly bonds to any material, including metal, wood, mirror, ceramic tile, and uneven walls, and is highly resistant to humidity.
The load-bearing capacity of our factory wall-mounted test is 11 pounds, the higher the weight, the tighter the stickiness.