Sleep Headphones Bluetooth Eye Mask : 3 in 1 Bluetooth Headphones & Sleep Eye Mask & White Noise Machine for Sleeping
99% Block Light:  Experience modern comfort in this ergonomically designed Bluetooth eye mask. Its innovative soft cushion offers superior light-blocking abilities to ensure a peaceful, dark environment.
Timer Shutdown: The Bluetooth sleep mask has three auto-off timer settings – 30 minutes, 90 minutes, and 120 minutes. Activate the auto-timer function by pressing the "+" button three times.
White Noise Function: To start the white noise mode, turn on the Bluetooth sleep mask and three-click the "-" button. This mode plays 8 soothing sleep sounds. To switch to normal mode, three-click again.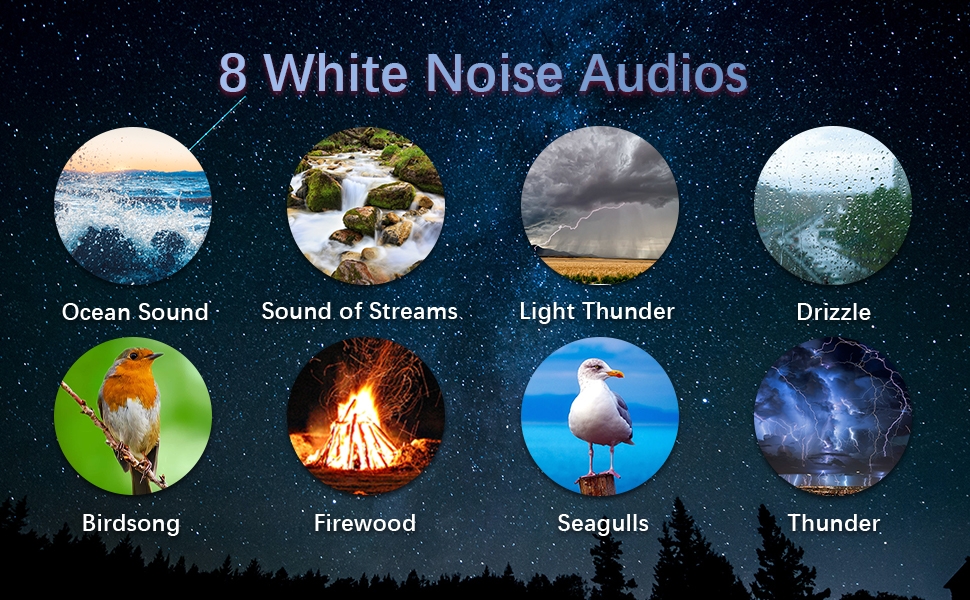 White Noise Bluetooth Sleep Masks – 8 White Noise Audios
These sleep headphones are your gateway to restful slumber, with 8 built-in white noises, including Ocean Sound, Streams, Light Thunder, Drizzle, Birdsong, Firewood, Seagulls, and Thunder. Let the tranquil sounds take you away and help you drift off in no time!
Auto-Off Time

Our Bluetooth headphones are distinct from typical sleep headphones, featuring automatic shut-off timers of 30, 90, and 120 minutes to conserve energy and keep music from disturbing your slumber.

Adjustable Velcro Sticky

The sleep mask headphone features an adjustable Velcro, which can be tailored to fit head sizes between 19 and 29 inches, suitable for men, women, and children.

Easy to Wash

After removing the module and earphone wires, it is recommended that you hand wash the sleep mask with warm water.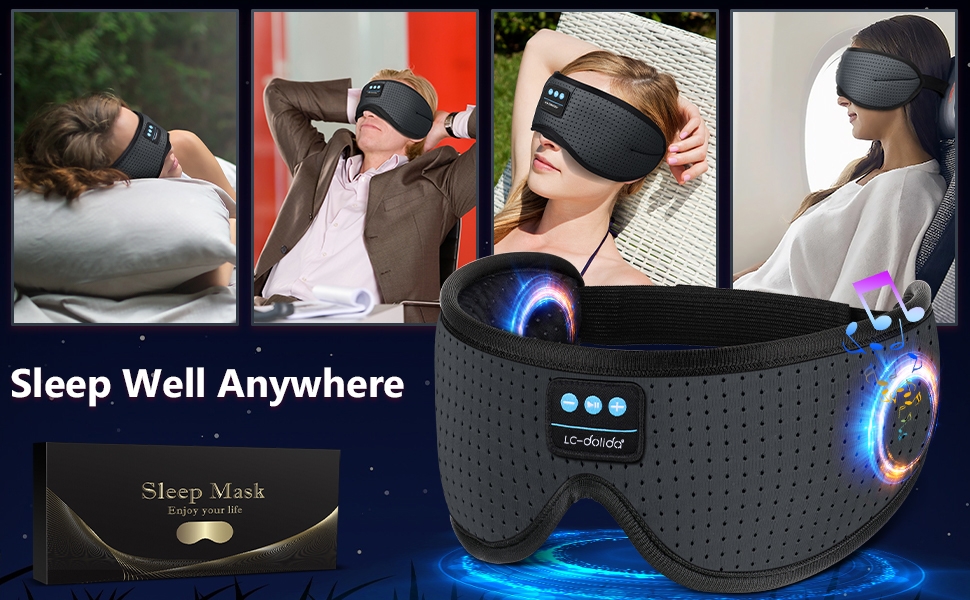 The Bluetooth White Noise Sleep Mask Helps You Relax and Fall Asleep, Best as a Gift
This product is perfect for taking power naps, sleeping overnight, or for use during airline travel.
The built-in speakers let you listen to calming sounds or your preferred music.
This package includes a storage bag, a charging cable, and a Bluetooth white noise sleep mask.