Gadgets That Will Help Improve Your Health and Fitness
The year's end is a great time to reevaluate your health and fitness, and many gadgets can help. Whether you're looking for something to make exercise more fun or need some help counting calories, these gadgets have all the features you'll need.
This article provides you with a list of the best gadgets that will improve your health and fitness in 2021.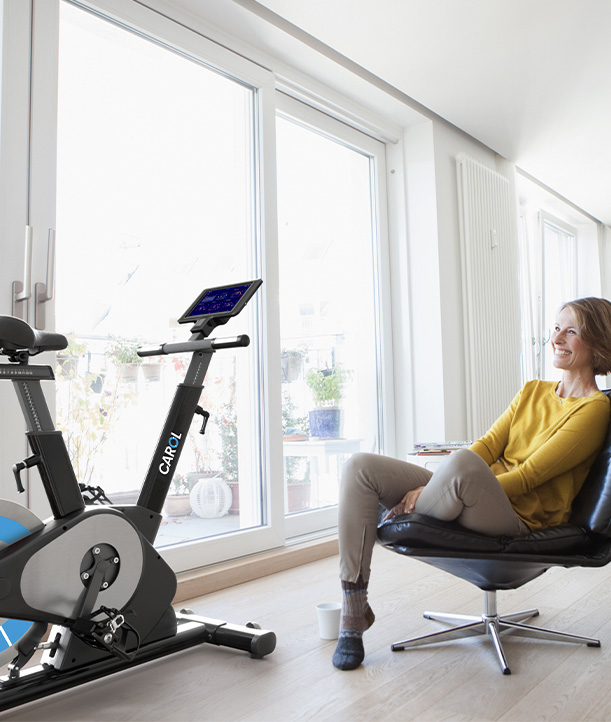 CAROL AI-powered exercise bike
A 9-minute session equals a 45-minute run
CAROL is the world's first AI-powered exercise bike. It has a dual-screen that tells you how much time you have left, how many calories you've burned, and more. The best thing about CAROL? It uses AI to monitor your progress without requiring any effort on your part!
The CAROL is a powerful exercise bike that can track your workout routine in real-time. It also includes REHIT, an innovative training program with two 20 second high-intensity sprints that provide full-body workouts. This enables users to experience improved results while burning more calories and getting stronger overall.
It is also equipped with a preprogrammed workout plan that includes warm-up, cool-down, and recovery periods.
Additionally, the machine will adjust its pace depending on how quickly or slowly you pedal during your training session. This feature enables users to train at an optimal intensity level while improving their cardiovascular health and fitness.
Get it here.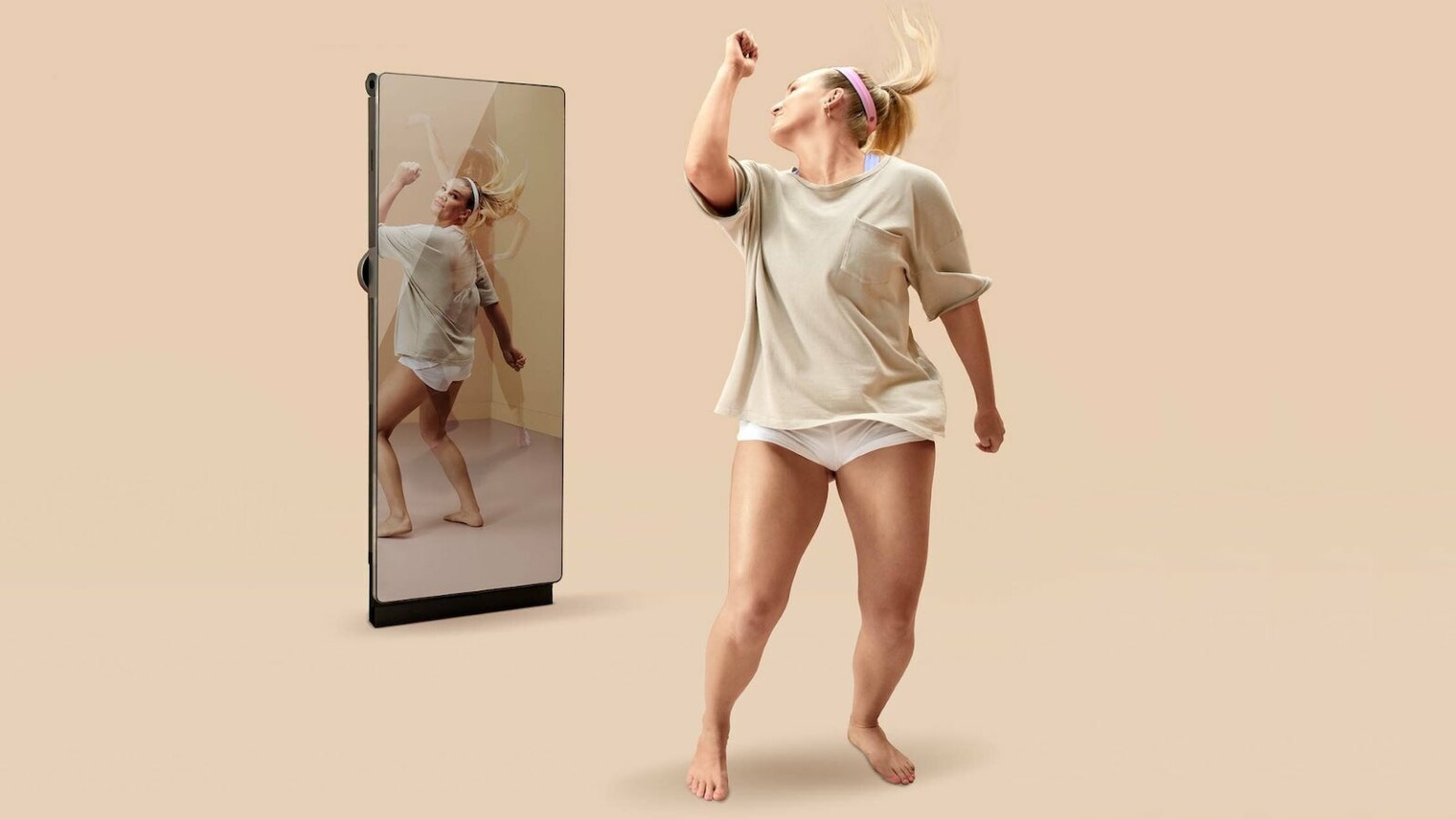 FORME Studio smart fitness mirror
Delivers 1-on-1 training and classes
The FORME Studio smart fitness mirror is a sleek and simple device that will help you stay on top of your health and fitness goals. It can track your steps, calories burned, distance, active minutes and even prompts you to do push-ups when it detects that you have been inactive for too long.
The smart fitness mirror is a reflective ball that helps you understand your body and how it moves. It offers training sessions such as dance, yoga, pilates, or boxing to help improve the user's physical condition. The device also features an integrated camera with which users can view their progress on social media channels and share images of themselves in motion with friends.
Get it here.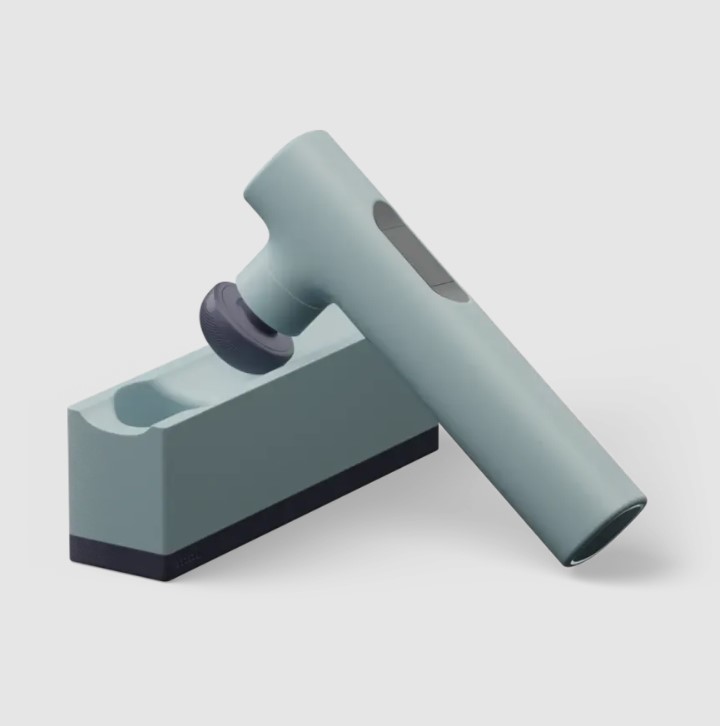 LYRIC therapeutic massager
Sleek design and impressively portable
The LYRIC therapeutic massager is designed with a beautiful, portable design. It features different wrist, arm, back, and neck wellness routines. This routine can prove beneficial for people who suffer from chronic pain and want some relief without visiting a doctor's office all the time.
You can carry it around and use it at home, in the office, or while on the go. Its portable design comes with an attractive color to look nice on your counter or desk.
Lyric is designed to relieve pain and help your body recover from injuries, as well as other conditions. It's easy to use for any injury or chronic condition because it comes with a convenient carrying case that allows you to take Lyric anywhere.
The massager uses three separate modes: low-power mode, high-intensity mode, and continuous vibration, which can be used throughout the day without interruption so that your muscles are never underused. It also has adjustable intensity and a USB rechargeable battery to use anywhere without power outlets.
Get it here.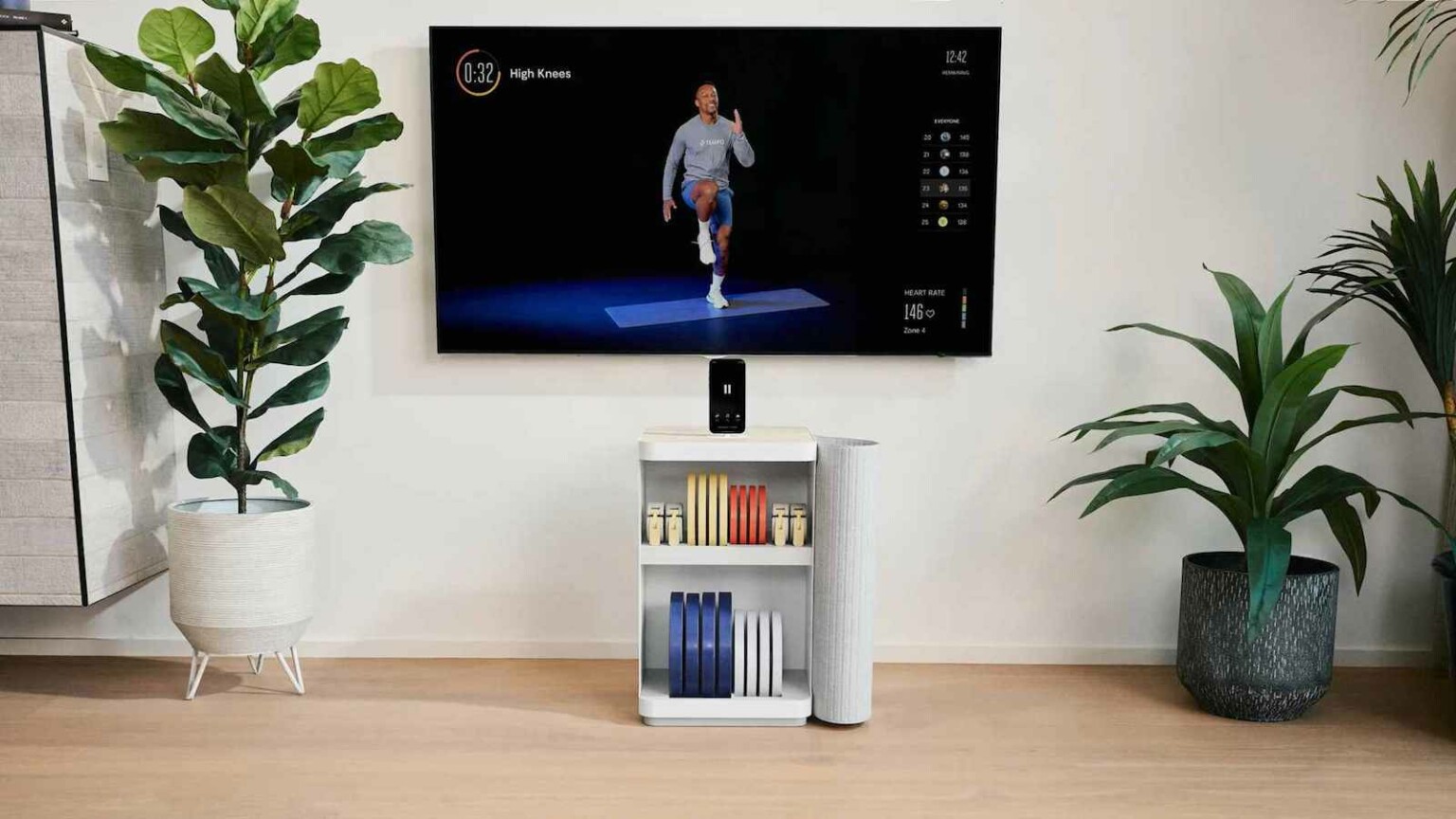 TEMPO MOVE workout furniture and equipment
Integrates a smart home gym into your living space
TEMPO MOVE workout furniture and equipment is a unique space for working out. It includes storage cabinets linked to television sets or iPhones, providing an easy way to keep track of progress.
It is an exercise equipment and furniture company that has put thought into improving your health and fitness. The products are designed with a special feature called the "Lifetime warranty." It's not only durable, but it also comes in various colors like charcoal gray, navy blue, red, white, or black for easy identification when you're working out.
Get it here.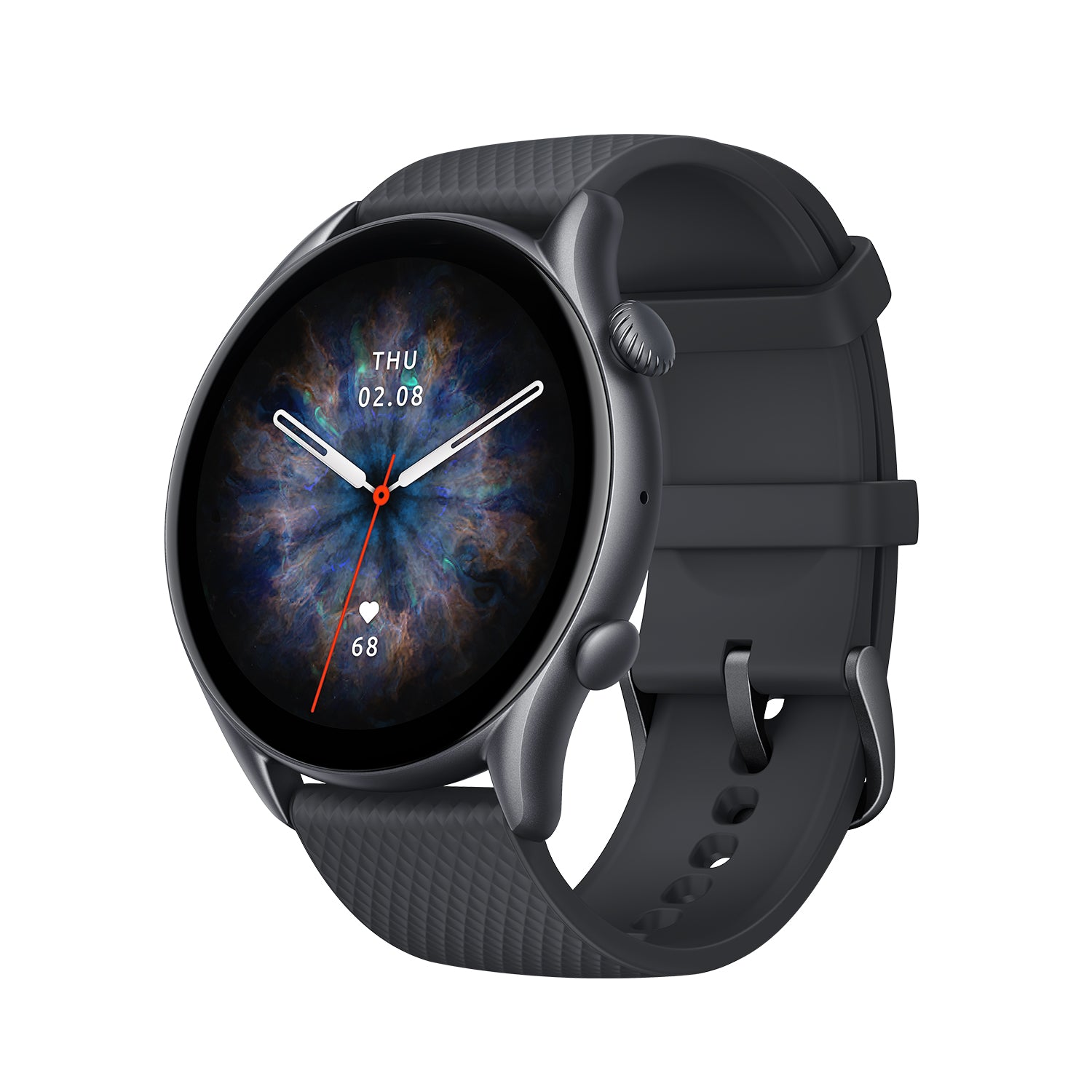 AMAZFIT GTR 3 Pro health smartwatch
It tracks a range of health parameters and runs for 12 days
The Amazfit GTR 3 Pro is a fitness tracker that can track many different health and fitness indicators. It also tracks steps taken, heart rate, calories burned, and sleep quality. It comes in various colors and has an adjustable band, making it easy to wear with any outfit or style. Additionally, the battery life lasts for up to 5 days on a single charge using the GPS function.
The Amazfit GTR 3 Pro health smartwatch is a watch that runs for up to 12 days without needing a recharge. You can also use it with the Bluetooth headphones and speaker, which makes it possible to share your fitness data in real-time by simply tapping on the screen of your wristband or speaker.
This device comes equipped with an automatic heart rate sensor, GPS tracking capability, sleep monitoring capabilities, and more so you can easily track how well you are doing as compared to your friends. The watch is also waterproof, so you can take it on your next swim without worrying about damaging the device and its tracker capabilities.
Get it here.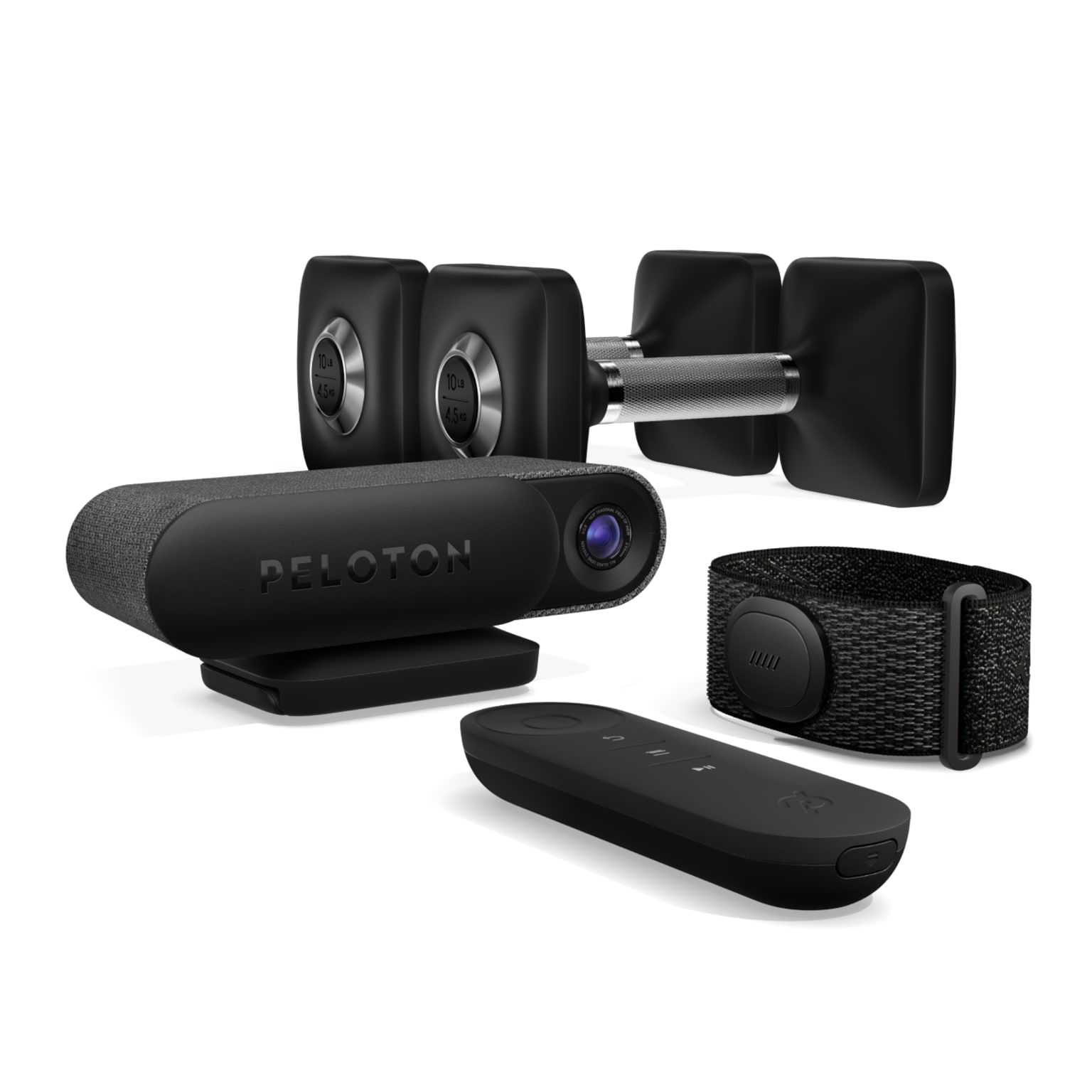 PELOTON Guide AI-enabled workout camera
It puts you on the TV screen, comparing your form to your instructor's
The Peloton Guide AI-enabled workout camera will be a favorite fitness gadget in 2021. The device allows users to do an interactive and immersive workout with their friends or family members while also offering the ability to take photos of their progress.
It is an outdoor sports gadget that allows users to monitor their progress on the screen. It has a TV display, so you can be sure you are doing the exercises correctly and getting your desired results. With this product, it's easier for people who want real-time feedback during their workouts and more motivation to keep going!
Get it here.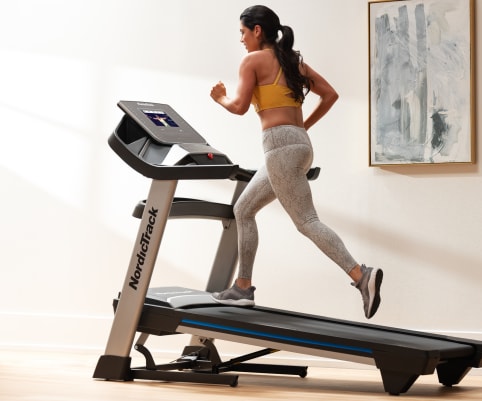 NORDICTRACK EXP 10i personal home treadmill
Run on each of the seven continents
NordicTrack EXP 10i personal home treadmill is a machine that can be used for walking and running in the comfort of your own home. It has an advanced elliptical motion that helps users burn calories without getting bored with their workout routines.
NordicTrack EXP 10i personal home treadmill is a new product from NordicTrack. It provides access to 17,000 programs and features an adjustable incline setting with a maximum speed of 8 mph. This device allows its users to work out indoors in their own private space as they can easily fold it up for storage when not being used or transport it anywhere convenient for them.
NordicTrack EXP 10i is a personal home treadmill that takes you on runs worldwide. With its screen taking up to 4 hours of battery life per charge and holding up to 1 hour of music playback time for workouts, this device will help keep you motivated throughout your everyday workouts no matter where they happen! You can explore over 100 places from your phone or tablet and run seamlessly with friends, family, or colleagues.
Get it here.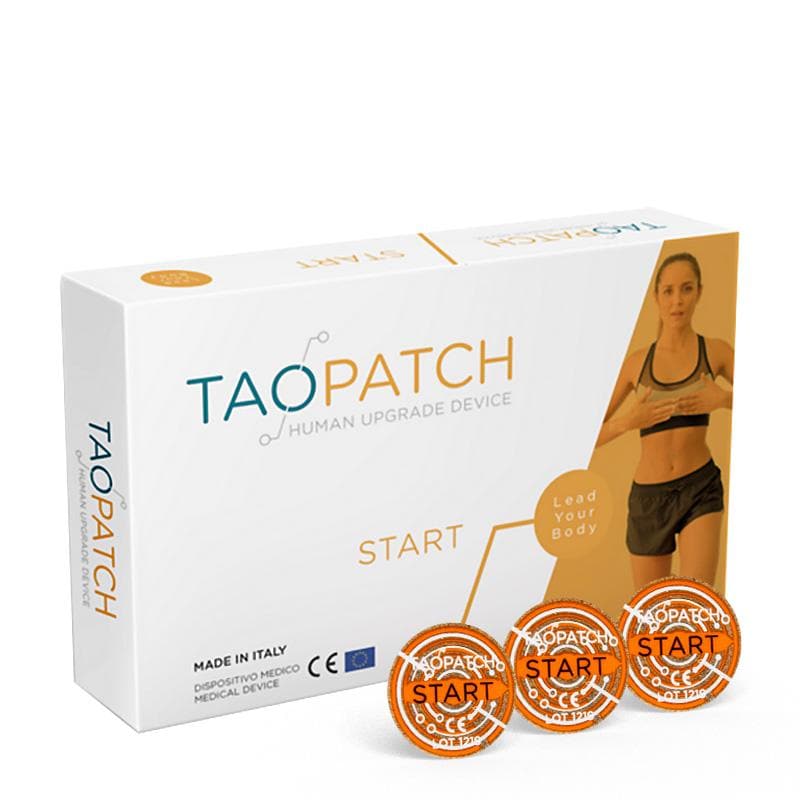 TAOPATCH wellness device
Provides acupuncture-like therapy, improving mobility, mental health, and more
TAOPATCH is a wearable device that helps with chronic pain and anxiety. It works by synchronizing your body movements with the device's movement, so you can see how you are doing through your phone or even in real-time on a website.
It's embedded into a belt that you can wear as long as it is comfortable for you to do so. The company also provides training resources and has an app to track their progress and share experiences.
Taopatch is a stylish patch that turns body heat into therapeutic wavelengths. It's designed to help address chronic pain, arthritis, and sports injuries.
Get it here.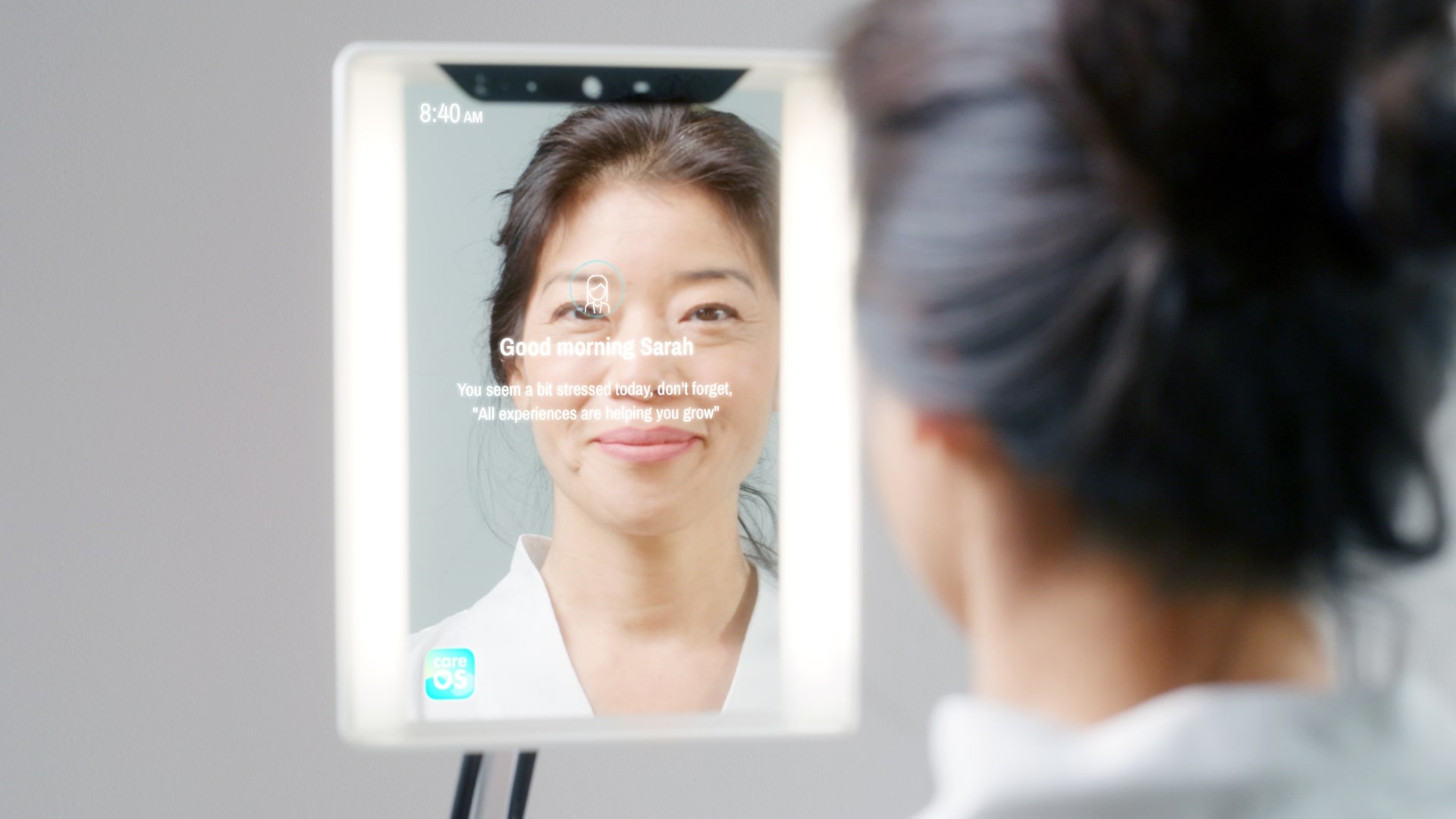 CareOS Themis Smart Mirror
Tracks skin health, hygiene, and more
The CareOS Themis Smart Mirror is a smart mirror that monitors your routines. It analyzes your activity, heart rate, and sleep patterns to help you improve your fitness level. It's also designed with an OLED display screen to be easily updated without the need for WiFi or other connection methods.
It can detect what you're doing, give you suggestions for improving it, and keep track of the time in real-time. This device will also provide dieting or exercise habits by analyzing light patterns reflected from your face during certain activities like sleeping or watching TV.
This gadget is perfect for anyone who wants to get their health and fitness improved and has been given five stars by many who have purchased it.
Get it here.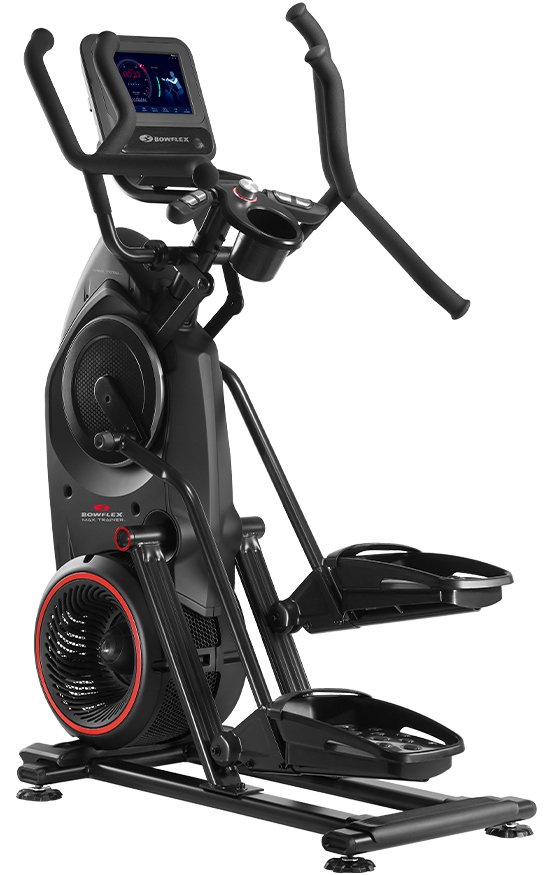 BOWFLEX Max Trainer M9 total-body cardio machine
Equipped with Bluetooth and works with smart devices
The BOWFLEX Max Trainer M9 total-body cardio machine is one of the most popular fitness products on the market. The JRNT digital platform allows users to burn calories, track their progress and motivate them through customizable workouts.
It offers eight intensity levels for numerous workouts to provide variety without compromising quality. The machine is also easy to assemble, making it ideal for purchasing their first piece of equipment or having limited space in their home/office area where they can work out.
The machine is also easy to use, and it's compact, making it the perfect piece of equipment for any person who wants a convenient way to work out on their own without having to put in too much time or effort.
It is a low-impact cardio machine that can be used in the home or outdoors. It provides an intense, total body workout and lets you focus on your legs, butt, arms, and core with one piece of equipment.
This product is suitable for those who need to stay fit without spending too much time because it's quick and easy.
Get it here.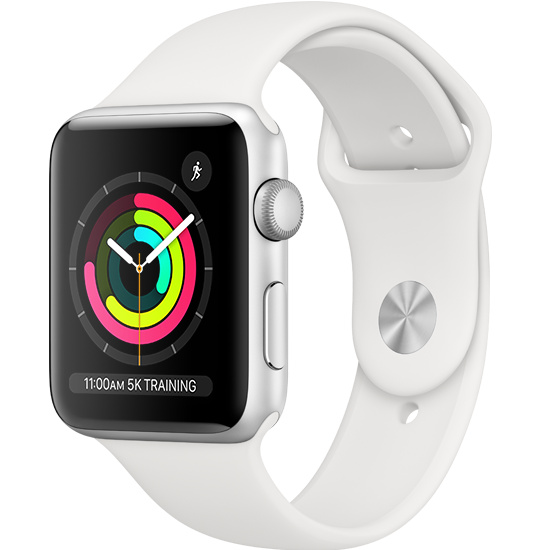 APPLE fitness watch
The first fitness service powered by Apple
The Apple Watch is the ultimate fitness watch. It's capable of 11 different workout types and features a variety of sensors to track your health and fitness, including heart rate, GPS location, and even sun exposure. The main screen shows you how much time you have left in your exercise session while displaying what type it is.
It also has built-in apps for workouts, sleep tracking, and reminders to keep you accountable for your goals!
Apple's fitness watch has various features that make it incredibly useful for people who want to stay on top of their health and fitness. One feature, real-time metrics, helps you monitor your heart rate during an activity or rest time so that you can get the most out of every moment. It is water-resistant up to 50 meters deep (hence its name), making it perfect for swimming in open waters and working out indoors. The Apple Watch also comes with various other features that make it a must-have for anyone looking to live healthier.
Get it here.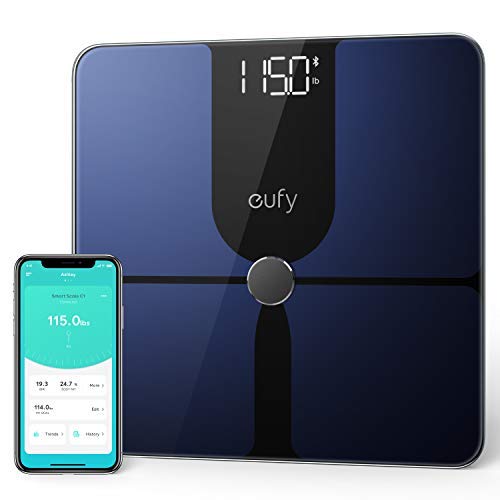 EUFY Smart Scale P1
Allows you to track health data for up to 16 users
The Eufy Smart Scale P1 takes the top spot as the best smart scale on the market. The scale is sleek and has a minimalist design that makes it easy to use. It recognizes up to eight users simultaneously, which means you can have multiple people using the same scale at one time without any hassle. This gadget will improve your health and fitness in many ways by measuring things like weight, body fat percentage, BMI, bone mass density, and more!
It's an affordable health-tracking tool for those who don't have time to go out or exercise but wants to be healthy in their way with this smart scale!
The EUFY Smart Scale P1 is a great device for anyone serious about their health and fitness. It syncs with several third-party apps using Bluetooth, including Fitbit, Google Fit, and Apple HealthKit. This will allow users to keep track of the number of steps they take every day and monitor their heart rate at different intervals throughout the day.
Get it here.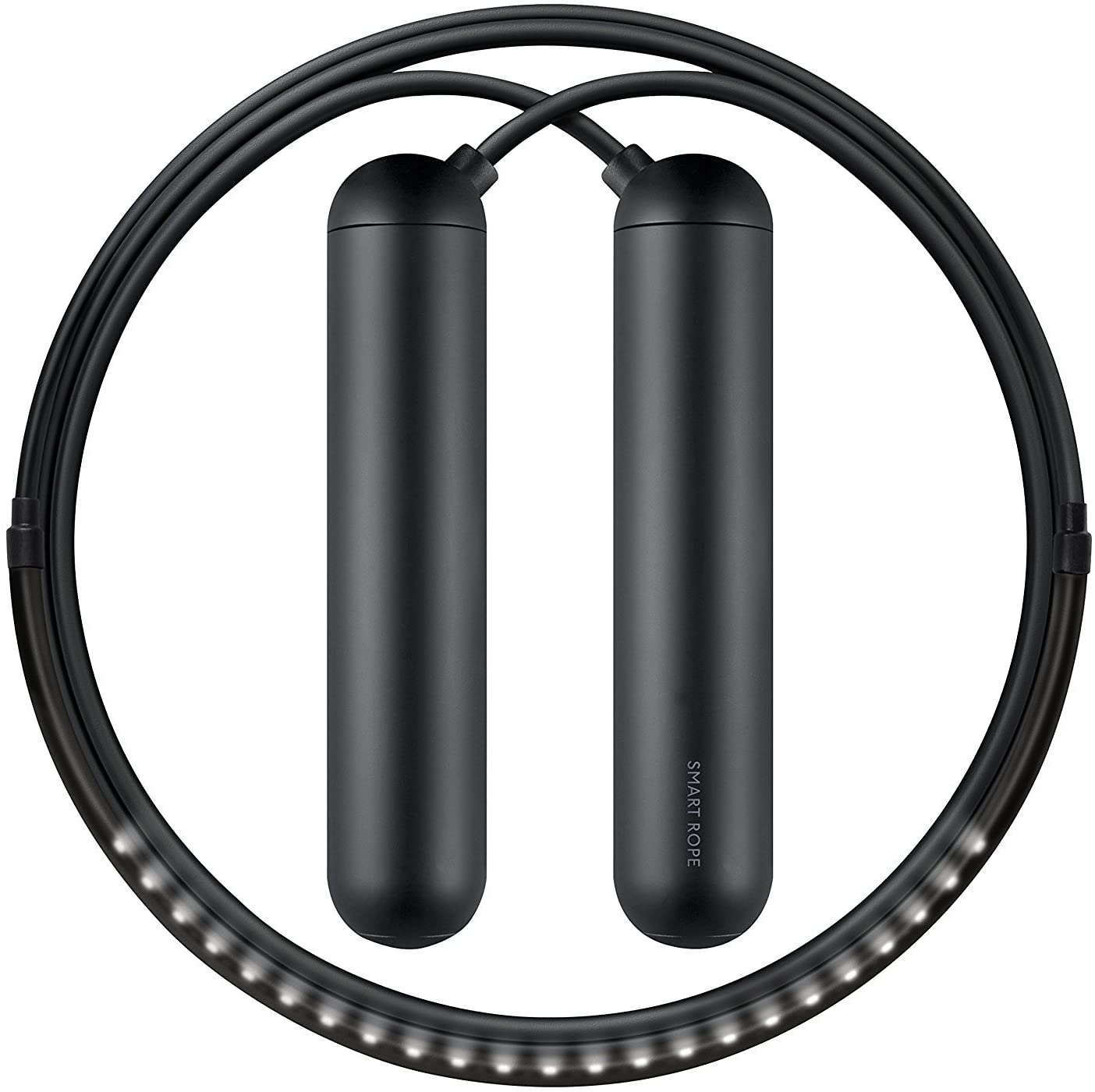 TANGRAM LED smartrope
The jump rope workout is twice as effective as a running workout
The Tangram LED smartrope is a device that provides both light and sound with the help of an accelerometer. This jump rope has been proven to be twice as effective as running in calorie burn compared to standard push-ups, jumping jacks, and sit-ups.
The device also allows users to switch between different workouts – rowing, skipping, and running.
That's why the Tangram LED smartrope is a top-rated item that will improve your health and fitness. The smart rope has an app to track jump counts, calories burned, interval training, and wearables. It also awards you new items as you use them more often or meet certain milestones in your workout routine.
Get it here.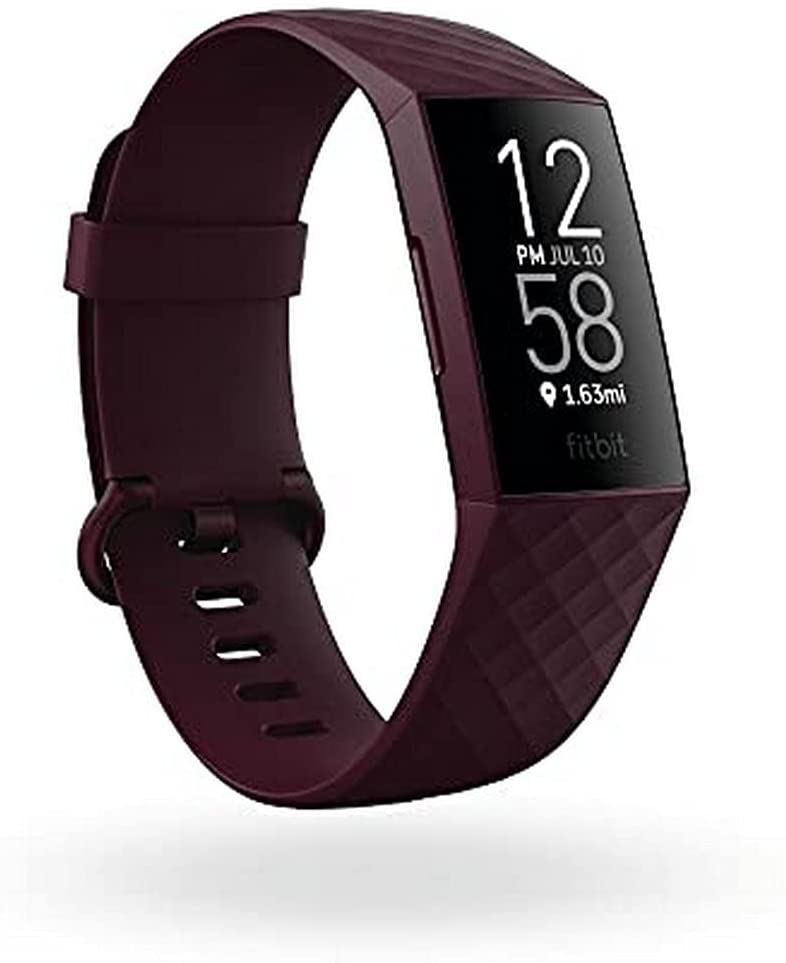 FITBIT charge 4
With guided programs, personalized insights, and advanced sleep tools
The Fitbit charge 4 is a high-tech fitness tracker that provides many features for health and fitness enthusiasts. It's built with GPS to track outdoor exercises, and it has an active zone minutes feature that will detect when you have reached your target heart rate zones. The device also comes with 24/7 heart rate monitoring so you can better measure the calories burned during exercise.
The Fitbit Charge 4 is a fitness tracker that can help you improve your health and fitness by monitoring skin temperature, tracking your baseline, and providing seven days of battery life.
Skin temperature measurement: only available in-app and only displays variation. The device also has built-in GPS, so you know how far/fast you're going when using it to track progress while running or cycling (5 hours).
The Fitbit Charge 4 is the ultimate gadget for those who want to improve their health and fitness. It offers a variety of goal-based exercise modes and easy-to-track sleep stages, reviews your in-app Sleep Score, and can be used while swimming or being water-resistant.
Get it here.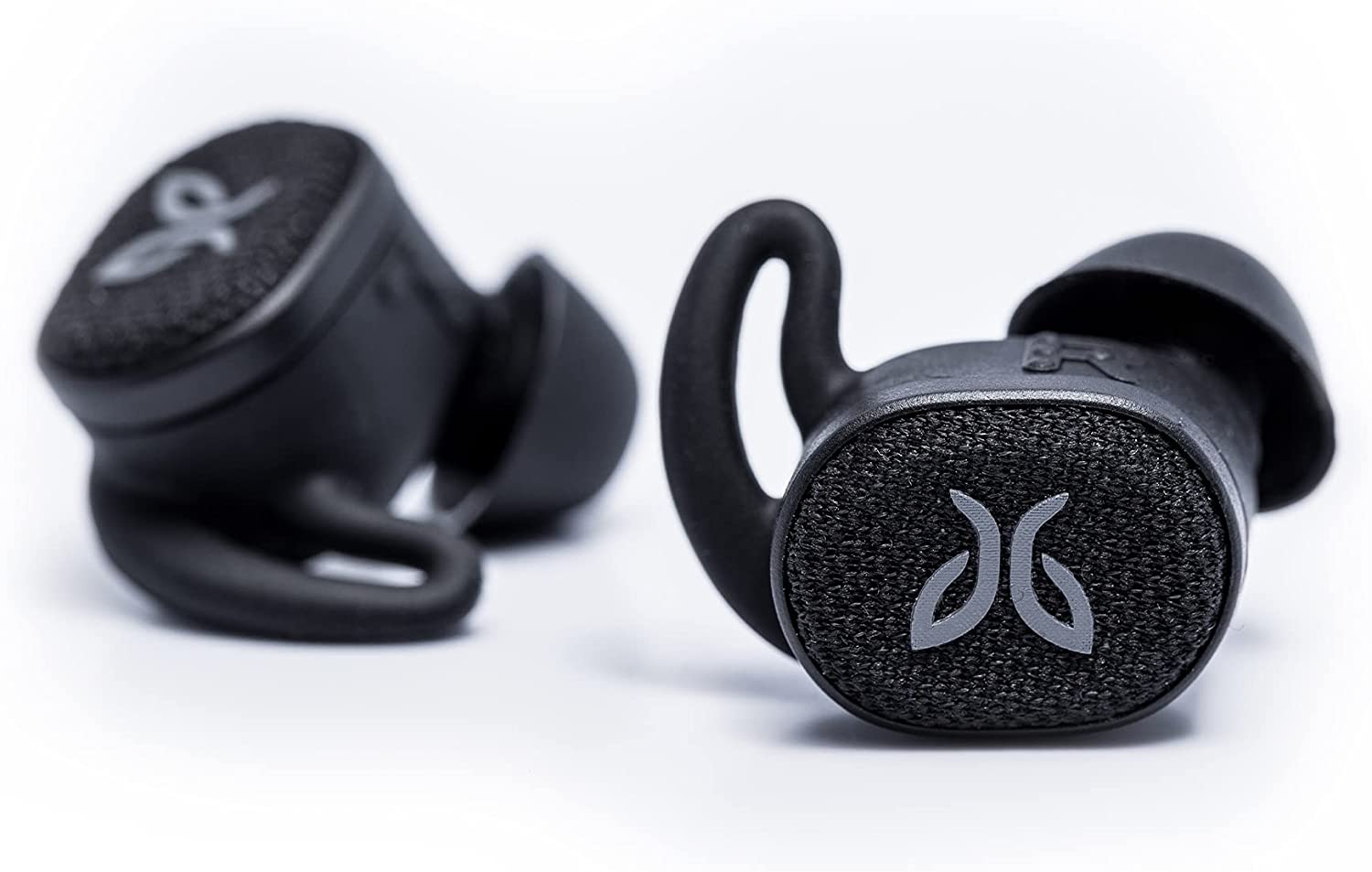 JAYBIRD vista 2
Active noise cancellation cuts out background noise, so you stay in the zone
The Jaybird vista 2 has ACTIVE NOISE CANCELLATION to cut out background noise. The device also has SURROUNDSENSE, which allows you to see and hear everything around you with a smartphone app.
It is a professional-grade Bluetooth headset with an Active Noise Cancellation feature. The earphones are IP68 waterproof, sweatproof, and dustproof so that they can be used in any environment without fear of damage or loss. They also have six-millimeter drivers that provide premium sound quality. At the same time, the customizable EQ profiles allow users to personalize their listening experience based on how they want it to sound.
These features make these headphones perfect for people who work out regularly and want to enjoy their music and streaming services fully.
A high-quality Bluetooth headset is used for voice assistant commands with two beamforming microphones. It has active noise cancellation and surrounds sound capabilities, along with a double-tap to change between the two modes.
It boasts an IPX7 waterproof rating and comes in different colors, such as purple, blue, or red, so it's easy to find one that suits your style best.
Get it here.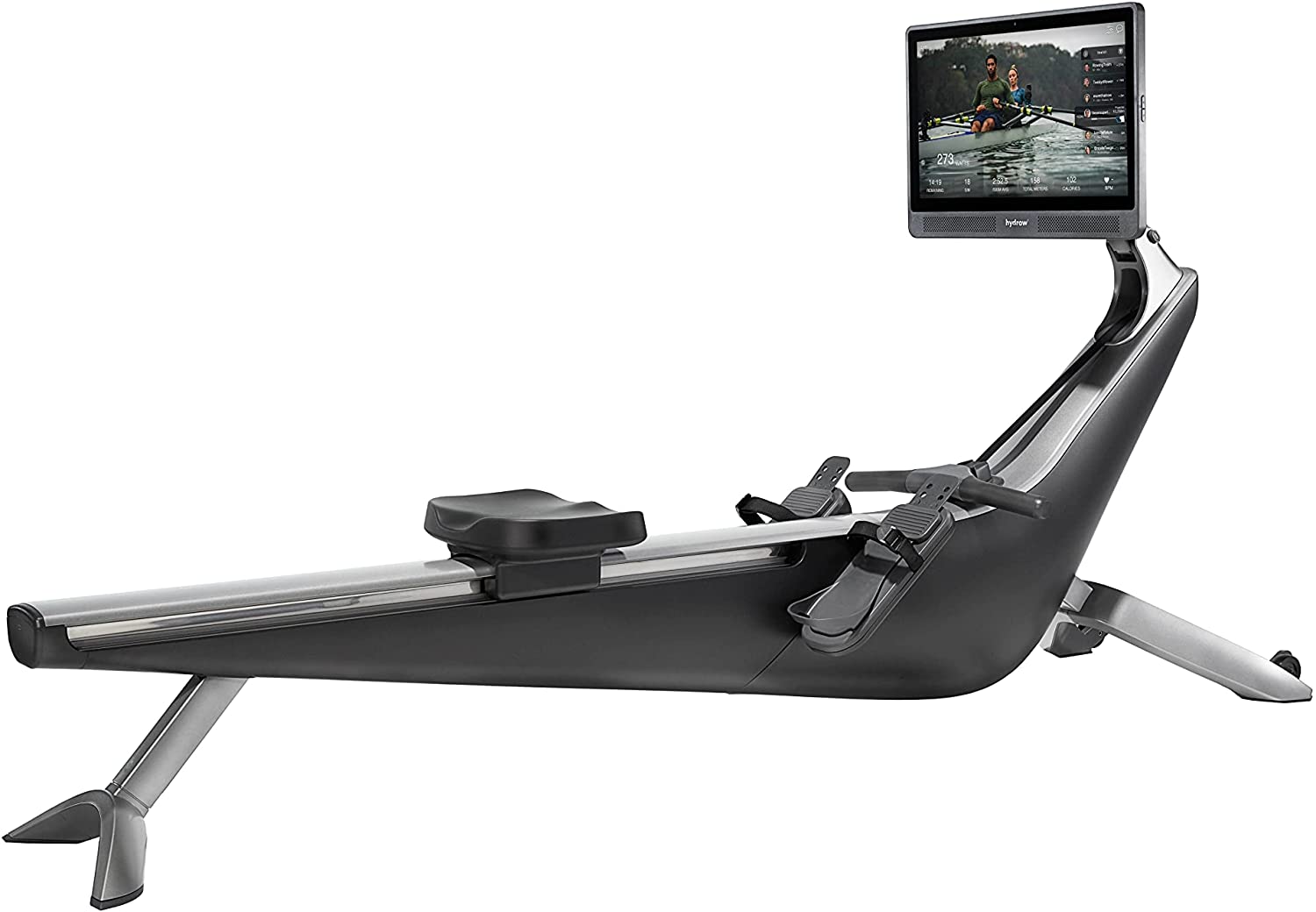 HYDROW rower
At-home connected rower that brings on-water experience to your home
The Hydrow rower is a unique at-home connected rower that brings an on-water experience to your home. It uses patented technology to capture everything from sights, sounds, camaraderie, and synchronicity. Users can virtually work out of the gym with this compact rowing machine in their own homes or family rooms.
They are 86% of the body's major muscle groups and have an average cadence of 90 – 95 RPMs. They are made of high-quality materials, and anyone in the home can use them. The rower is also easy to assemble and is compatible with any flooring surface.
If you want to enjoy rowing workouts and have the equipment that will help with your training, then Hydrow is for you. It's a machine that helps provide world-class guidance while providing support through its 22 resistance levels. Plus, it comes in 4 colors so that everyone can find their perfect option!
Get it here.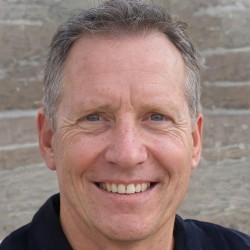 Latest posts by Garrick Berry
(see all)