What is a Gaming Console?
A handheld gaming console is a compact, portable device designed specifically for interactive gaming anywhere, anytime. You, as a player, can enjoy extensive game time due to its long-lasting battery life. You don't need to be connected to the internet or tethered to a large screen – just grab your console, and you're gaming on the go! An excellent example of such a system is Nintendo's Switch, well-known for its flexibility and wide array of game varieties.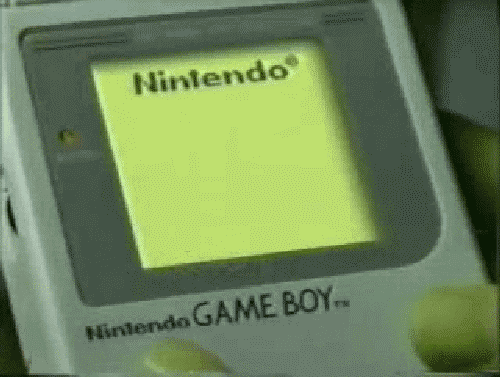 The Evolution of Handheld Gaming Consoles
Does your heart skip a beat at the mention of handheld gaming consoles? Oh fellow gamer, you are not alone! Gamers worldwide have relished the evolution of these nifty devices, offering an unrivaled gaming experience on the go, a trend that has only sported an uptick in 2023. Let's take a quick stroll down memory lane, looking at the transformation of handheld consoles.
The late 1990s sparked off with classics like Game Boy and Nintendo DS, drawing gamers with platform-exclusive games and unique features.
Nintendo leveraged technology, introducing successful 3D displays and novel control systems over time.
In our contemporary world, brands like Valve and Asus have leveled up the game, harnessing power comparable to PlayStation 4 or Xbox One.
Enter the golden era of consoles like the Nintendo Switch, touted as one of the best handheld gaming consoles in 2023.
And just like that, handheld gaming consoles have come a long way, making them an ever-enticing attraction in our increasingly digital world!
The Best Gaming Consoles of All Time
1. Nintendo Switch
You'll love the unbeatable Nintendo Switch! Here's why:
The game library is staggering. With hits like "The Legend of Zelda: Breath of the Wild" and "Splatoon 3", your choices are limitless.
Its versatility is unmatched. Play handheld or plugged into a TV – your call.
The online membership provides incredible value. Get classic games and compete online for just $3.99 a month.
Its portable design is perfect. Light and compact, it was made for on-the-go gaming.
It offers awesome multiplayer gaming. Just split the controllers for instant fun.
So, whether you're a seasoned pro or a casual gamer, the Nintendo Switch is simply the best. Don't miss out on this all-rounder console!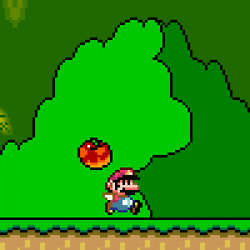 2. Steam Deck
You surely can't overlook the Steam Deck, a hand-held gaming powerhouse. Here's why:
It effortlessly brings PC gaming to your fingertips, running high-intensity games like 'Elden Ring' with remarkable ease.
Access to the entire Steam Store library gives you a vast list of games to dive into.
The Deck's desktop mode turns it into a compact PC, offering more than just gaming.
Its hardware layout is meticulously designed for unstrained gaming.
Though the battery life isn't great, the option to play while charging compensates.
The Steam Deck is recommended for passionate gamers, especially those who already appreciate the benefits of PC gaming. With access to hundreds of games, its charms are hard to resist.
3. Nintendo Switch Lite
If you're seeking portability in your gaming sessions, the Nintendo Switch Lite is your go-to console! Here are its top 5 features:
It's Nintendo's lightest console, just over half a pound, perfect for gaming on the move.
Despite its size, it runs on a robust NVIDIA CPU, offering a powerful gaming experience.
It offers colorful gameplay with its bright LCD touchscreen, despite not being OLED.
It boasts versatile game support, with a slight snag for a few games given the lack of detachable Joy-Cons – but a separate pairing can solve it!
Though the battery lasts 4-5 hours, it's sufficient for quick gaming sessions.
Great for travelers and those wanting gaming without the bulk!
4. Apple iPad Air
You couldn't ask for a better gaming device than the Apple iPad Air. Here's why it rightfully deserves a spot on the top list:
It offers access to the fabulous Apple Arcade, providing over 100 games at just $5 per month.
The game collection on the Apple App Store is one of the best on the market.
The iPad Air is not only a great gaming device but also an excellent tablet overall.
With a battery life of 10 hours, your gaming session can go uninterrupted.
Despite being feature-rich, the device is lightweight and portable.
This device is perfect for Apple aficionados who are passionate gamers and love the convenience of a portable console.
5. OneXPlayer 2 – AMD
The OneXPlayer 2 – AMD is one of the best gaming consoles of all time! Why? Its unique blend of high-end components and optimal user experience, that's why.
It possesses a 2.5k 8.4-inch display for vivid gaming visuals.
It has the ability to play all AAA titles with ease due to AMD Radeon 680M GPU.
Its Windows OS gives you the flexibility to play non-Steam games from various launchers.
The console comes with detachable controllers, offering immense flexibility and utility.
It boasts fast, efficient memory, featuring 16/32GB LPDDR5 RAM.
So, if you're a serious gaming enthusiast seeking a versatile, high-performance handheld console, the OneXPlayer 2 – AMD is the perfect fit for you!
6. Playdate
You'll love the Playdate, it's amongst the best handheld gaming consoles! Its defining features include:
Unique control scheme: The novel crank handle provides an engaging, interactive gaming experience.
Top-notch build quality: Despite its compact size, it offers sturdiness and durability.
Exceptional indie games: Enjoy original and inventive games from renowned independent developers.
Compact and portable: It's size and 0.18 pounds weight make it a perfect pocket companion.
All-inclusive purchase: The cost covers a roster of select indie titles, with more available via download.
The Playdate is not for the usual gamers, but ideal for aficionados appreciating minimalistic design, indie games, and a splash of fresh gaming creativity. Don't miss out!
7. Asus ROG Phone 6 Pro
You'll enjoy incredible battery life with the Asus ROG Phone 6 Pro that lasts up to 15 hours and 30 minutes at 165Hz, and an additional hour when you change the resolution to 60Hz.
Experience excellent performance with the Snapdragon 8 Plus Gen 1 chipset, which makes it the most powerful gaming phone available.
The phone's fantastic speakers and haptic engine, along with an impressive 18GB of RAM, ensure smooth and immersive gaming.
Asus ROG Phone 6 Pro boasts useful software tweaks.
Last but not least, this phone's large screen and fast refresh rate offer great gaming experiences, along with access to cloud services like Google Stadia and Xbox Cloud Gaming.
The Asus ROG Phone 6 Pro is the ideal gaming console for those in search of a powerful, high-performing device with astounding battery life.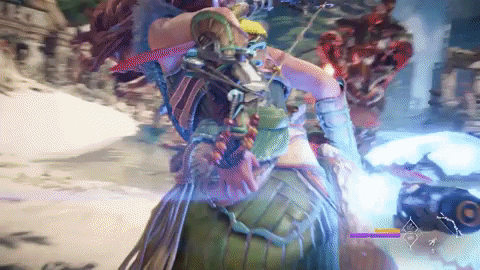 8. Analogue Pocket
Why hold back when you can have the Analogue Pocket, a sensation in the world of gaming consoles?
First, its design pays homage to the Game Boy while boasting a modern finish, taking you on a breathtaking nostalgia trip yet keeping pace with present aesthetics.
Second, it hosts a stunning, backlit 3.5-inch screen with sharp images that can be filtered to mimic an old Game Boy experience.
Third, the Analogue Pocket is not limited to ROM file emulation; it can play authentic cartridges from Game Boy, Game Boy Advance, and more.
Fourth, the console retains compatibility with classic accessories like the Game Boy Camera.
Fifth, it ensures versatility and portability with features like additional triggers, microSD and USB-C ports, and a 6-10 hours rechargeable battery.
Gamers who treasure a blend of nostalgia and cutting-edge tech would find the Analogue Pocket perfectly aligns with their wishes. With unparalleled quality and unique advantages, it truly tops the charts!
9. Retroid Pocket 3
You'll love the Retroid Pocket 3, one of the greatest handheld gaming consoles ever! Here's why:
It offers exceptional emulation capabilities, reliably replicating games from classic consoles like PS1, SNES, and Dreamcast.
The Pocket 3 is comfortably portable, weighing just 235g, and sleek, resembling a mini Nintendo Switch Lite.
By utilizing its 4GB RAM and powerful Unisoc T618 chip, it runs both Android games and classic emulations smoothly.
The vibrant 4.7-inch touchscreen displays a bright, colorful gaming experience.
It packs a 4000mAh battery, ensuring 5 to 7 hours of uninterrupted gaming.
Therefore, the Retroid Pocket 3+ is perfect if you're a retro game enthusiast or enjoy gaming on-the-go!
10. Playdate
Embrace the sheer joy of gaming with Playdate, your new handheld console fave! Here are the top 5 features making it a standout choice:
The inventive crank control, for a dose of creative interactivity.
The library of exclusive, indie games, ensuring you'll never hit 'repeat'.
Remarkable build quality that confidently promises durability.
It's super small but mighty, for you to carry anywhere.
8 hours of active battery life, to fuel those long game sessions.
In a nutshell, Playdate, priced at $199, embodies a fresh wave of indie gaming spirit, built to steal your gaming heart. Ideal for lovers of indie games and portable uniqueness, dive into the world of Playdate!
Factors to Consider When Choosing a Gaming Console
1. Characteristics
Choosing the right gaming console can feel like navigating a maze. You're eager to dive into immersive worlds and game-changing experiences, but the array of options can leave your head spinning. No worries, we've got you covered!
Here are the top 5 key characteristics you should consider:
Type of Console: Portable or stationary? Your lifestyle will dictate what suits you the most. If you're constantly on the go, a portable console like the one measuring 8.2 x 3.6 x 0.55 inches might be the perfect fit.
Screen Specifications: Come face-to-face with your games. A top-notch 5.5-inch LCD capacitive touchscreen, with a resolution of 1280 x 720, can ensure you won't miss a single detail.
Weight: Comfort is paramount for those marathon gaming sessions. With a weight of only 0.61 pounds, our example console won't cause fatigue.
Storage Capacity: Your game collection should know no bounds. Look for consoles with ample storage (like 32GB) and expandable memory with microSDHC or microSDXC cards up to 2TB.
Battery Life: Keep the fun rolling with a battery life that can offer three to seven hours Choosing the right gaming console can feel like navigating a maze. You're eager to dive into immersive worlds and game-changing experiences, but the abundance of choices can leave you spinning. Worry not, we've got a strategy guide for you!
2. Price
Think about the "Best Overall" value: The perfect gaming console may not be the cheapest or the most expensive, but the one that offers the finest balance between price and features. For instance, a console priced at $699.99 could offer a 5.5-inch LCD touchscreen with 32GB storage, as per research data.
Don't overlook the "Most Nostalgic" factor: Some classic gaming consoles like the one priced at $399.00 could bring back fond gaming memories, making the price worthwhile.
Consider the option to "Splurge": Sometimes, spending more, like a striking $699.99, could mean investing in a console providing an upscale gaming experience, according to customer reviews.
Have a look at "Budget-Friendly" alternatives: A gaming console priced at under $100 may not have all the latest features but could still offer a decent gaming experience.
Lastly, consider "Expandable Features": Paying more for a console, such as the one for $299.99, with expandable storage like micro SD could save you money in the long run, as you won't need to purchase a new console when you need more storage.
3. Game Selection
Thriving game library: Look for hundreds of top-selling titles.
Reliable software: Avoid consoles with clunky, bug-ridden software.
Accessibility: Consider options like mobile gaming.
Gaming preferences: Select a console that matches your preferred game styles and session lengths.
Community: Choose a console your friends and family are using for collective fun.

4. Controller Support
You know that numb feeling in your hands after an ineffectual gaming spree? That's due to poor controller support! To avoid this disappointment, focus on some key features:
Compatibility: Ensure your controller supports multiple platforms, like Android, iOS, or console games.
Design: Its structure must be comfortable and natural to hold for extended periods.
Battery Life: Opt for controllers with a long-lasting battery life, for those uninterrupted gaming sessions.
Bluetooth Support: This feature eliminates the hassle of wires and provides smooth in-game mobility.
Game Library: A vast game library indicates strong controller support as it's compatible with a multitude of games.
5. Power
It's the lifeblood of your gaming experience. More power often translates to quicker response times and higher graphics quality.
It adds versatility to your gaming experience. A high-power console can cater to a broader range of gaming genres, becoming an all-rounder.
Innovation thrives on power. New viewing modes and immersive gaming formats demand a potent console.
Arcade enthusiasts would agree – to enjoy the best arcade games, you need a console with considerable power.
6. Wireless Connectivity
Super lightweight: A wireless gaming console is more practical and comfortable to hold for hours of gaming sessions. It's a breeze carrying it around, thanks to a weight of as less as 0.2 lbs.
Bluetooth support: With Bluetooth connectivity, you can connect your gaming console to other devices without the need for physical cables. It's a game changer.
Classic D-pad: Say goodbye to four or more individual buttons. With a Classic D-pad, you'll get a seamless gaming experience on a wireless console.
Gyroscope for aiming: Add more precision to your games! The gyroscope feature in wireless gaming consoles improves motion detection, making your aiming sharper.
Huge game library: What's a gaming console without games? With wireless connectivity, you'll get access to a tremendous game library right at your fingertips. No need for physical game cards or discs.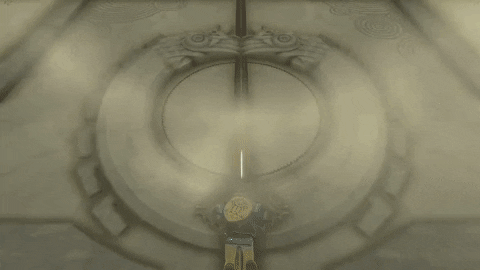 7. Game Pads
Comfort: Easy on hands for extended playing hours.
Responsive: Fast commands execution without lags.
Compatibility: Match your devices for seamless gaming.
Quality Build: Ensure it lasts for your gaming adventures.
Features: Extras like gyroscope or Bluetooth add a unique flair to your sessions.
8. Screen
Size: Screen sizes between 5 and 8 inches are perfect, ensuring clarity and portability.
Resolution: Aim for high-resolution screens for extreme visual clarity.
Type: OLED and LED touchscreens offer brighter and clearer displays.
Storage: Look for at least 32GB expandable storage capacity for tons of game data.
Weight: Under 2 lbs offers comfortable gaming.
9. Ports and Slots
Versatility: Multiple ports mean you can plug in a variety of accessories or game cartridges.
Expandable Storage: Extra slots offer the opportunity for more space by accommodating microSD cards.
Connectivity: Ports like HDMI and USB allow for quick connections to screens and other devices.
Convenience: Standardized ports can minimize extra adapters or converters.
Protection: Ports and slots with covers or doors prevent dust or damage, extending the life of your device.
10. Battery Life
Imagine yourself deep in the action, only for your device to die mid-game because of low battery life. Those heart-racing moments are lost because your console simply won't keep up. It's a universal grievance among gamers; the inadequate battery life can definitely throw a wrench in your gaming experience. Fortunately, you can avoid this bitter disappointment by considering one standout feature: battery life. It's every bit as important as other features on your gaming console.
Duration: Look for a console that can reliably give you between four to eight hours of playtime. These figures align with research on popular gaming consoles.
Fast charging: Beyond longevity, a quickly recharging battery can get you back in action swiftly.
Efficient power use: A good console balances power-intensive activities, prolonging battery whenever possible.
User-replaceable: Batteries degrade over time. A console with a user-replaceable battery ensures you don't need a whole new console when battery performance dips.
Portability: Battery life is especially vital for portable gaming consoles. The longer the battery life, the more uninterrupted on-the-go playtime you'll get.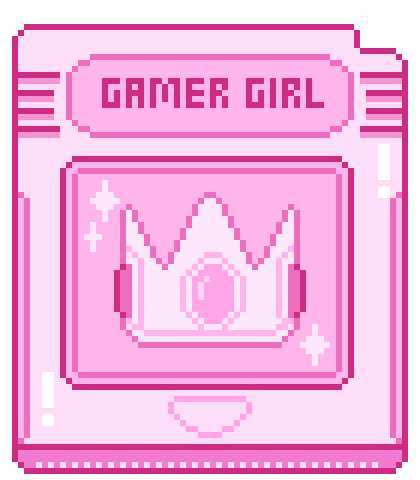 The Future of Gaming Consoles
There's a revolution on the horizon, gamer, one that's poised to change the way we play forever! Current gaming consoles are getting more powerful and portable, with devices like the Nintendo Switch and ASUS ROG Ally redefining the parameters of mobile gaming. But what if we told you it's just the beginning?
Imagine a handheld console that matches the PlayStation 5 or Xbox Series X's capabilities – yes, those beasts! With the continuous advancements in technology, it's not a question of 'if', but 'when'. Excited yet? The future of gaming technology promises an unprecedented leap in portable gaming, bringing an unparalleled blend of power, portability, and convenience to your fingertips. Be ready, because the next big thing in gaming is almost here!
Conclusion
In a speedy and ever-evolving world of technology, handheld gaming consoles remain timeless pieces of enjoyment. From nostalgia-filled classics like the Nintendo Game Boy and the Sega Game Gear to contemporary powerhouses like the GPD Win Max 2 2023 and the Valve Steam Deck, each console presents a unique gaming experience. With a vast range of sizes, specs, and price points, it's evident that handheld gaming consoles continue to have a significant impact on the gaming industry.
In essence, the best handheld gaming console is a matter of personal choice, based on games of interest, budget, and portability. While some may prefer the gigantic game libraries and mobile adaptability offered by smartphones, others might lean towards specialized devices for a more immersive experience. As handheld consoles continue to evolve, their critical role in providing on-the-go entertainment is unwavering. Get ready to dive into the fantastic world of handheld gaming, where excitement lies at the tips of your fingers.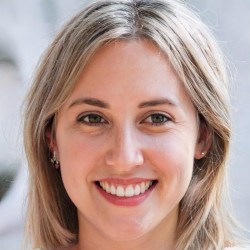 Latest posts by Polly Marrow
(see all)