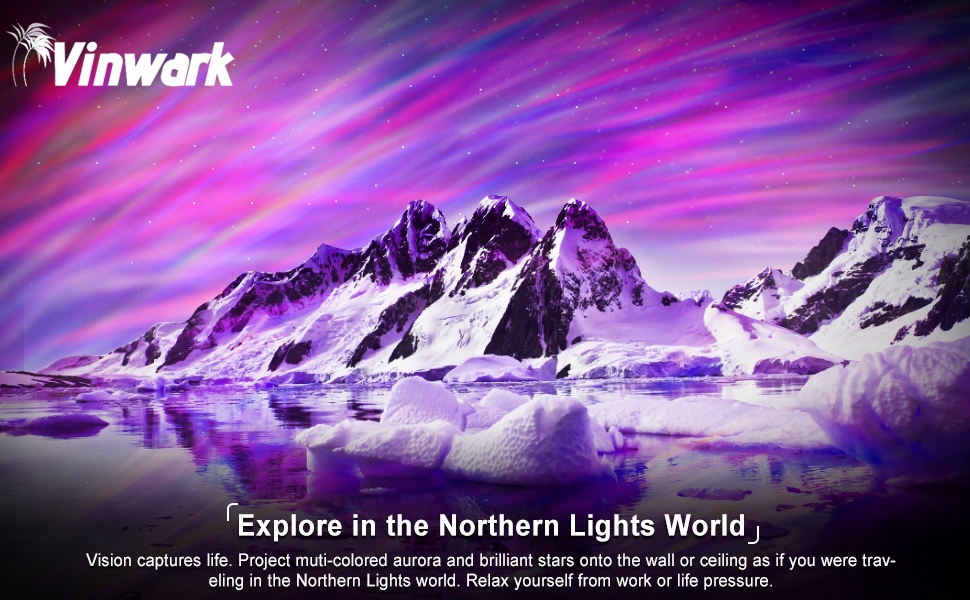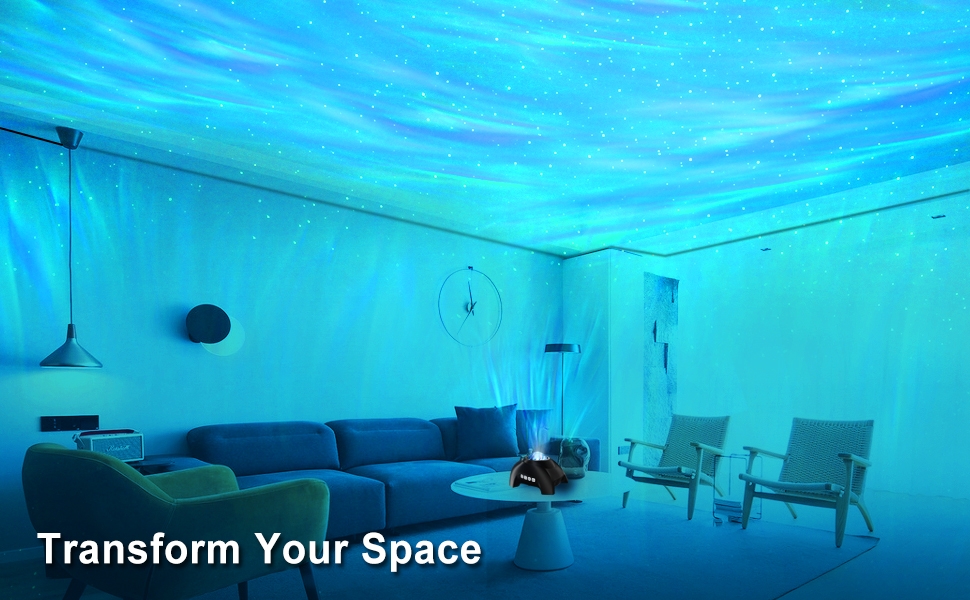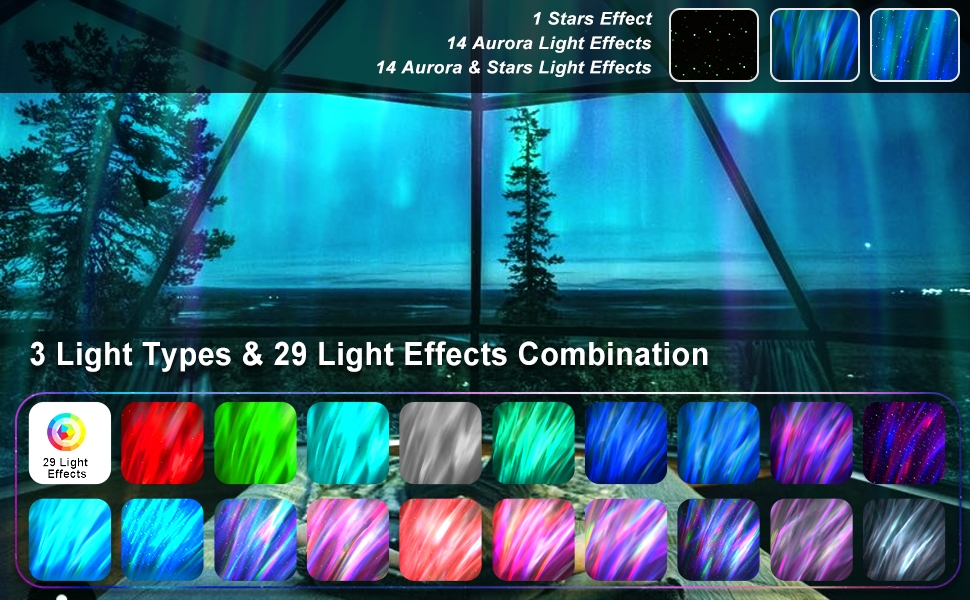 3 Light Types & 29 Light Effects Combination
The starry night light projector is a unique and innovative product with the ability to create a mesmerizing lighting system. It features 4 colors (blue, green, red, white) and green stars which you can mix & match in 3 different light types and 29 amazing themes. This upgraded version has been designed with an advanced projection lens that provides up to 950ft² of illumination coverage.
Let your bedroom be awash with a beautiful sky of stars, just like you are in the middle of a nebula. With the Vinwark starry sky projector, you can experience the mystery & excitement of aurora lights in your own bedroom.

Starlight Moves with The Melody of Music

The Galaxy party light projector for bedroom comes with Bluetooth 5.0 speaker which offers balanced audio quality through crystal highs, crisp mids and rich bass. When synced with your device, it will amplify the party atmosphere in the room. If you switch on the "Sound Activation Mode", you can witness a beautiful display of aurora and stars that move according to your music!

8 Nature Sounds & Suitable for Everyone

The Galaxy Star Projector offers 8 white noise sound options that are perfect for anyone – summer night, bird song, rain, forest, wave, lullaby, stream & bonfire. These natural sounding sounds can help you make the most of your downtime and drift off to sleep in no time.

Auto-Off Timer & Portable Remote Control

The Northern Lights Aurora Projector is a great addition to any bedroom as it comes with an automatic off-timer. You can conveniently adjust the timer using either the remote control or directly from the projector itself. It allows you to have it on for 1 or 2 hours, after which it will turn off automatically.

Adjustable Brightness / Flow Speeds

The aurora star projector comes with a remote control which allows you to customize the lights of the projector according to your own preference. It has several adjustable settings including brightness, color, music and a timer. You can create the perfect atmosphere with up to 5 different levels of brightness and drift off into a peaceful sleep.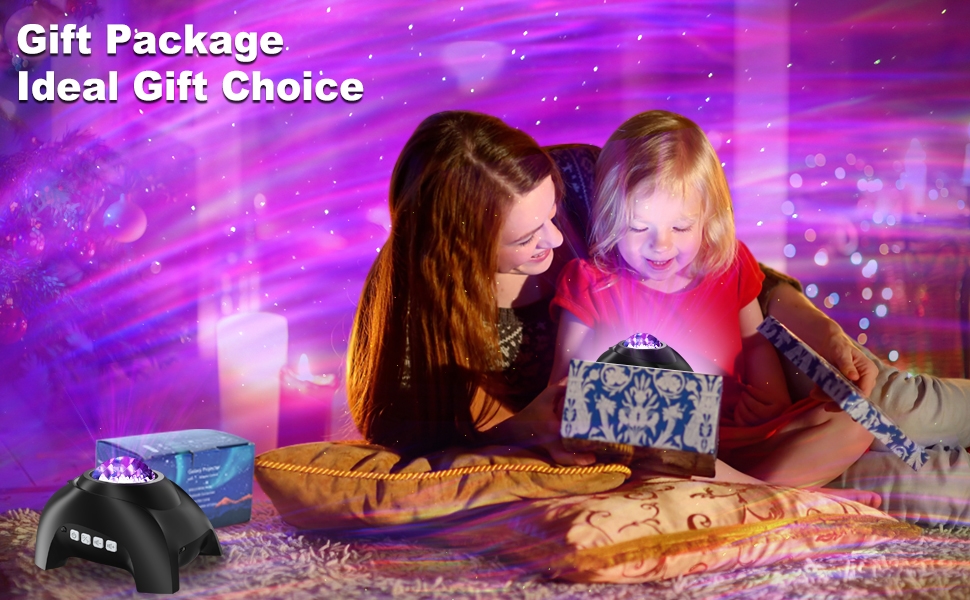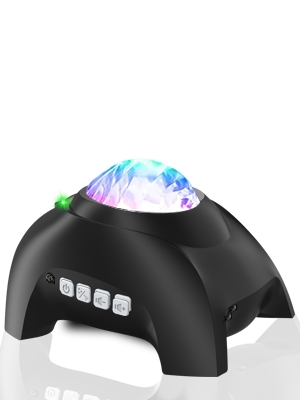 Night Light Projectors, Illuminate Your Night
Amazing Dream Aurora Effect
3 in1 Dream Aurora Star Lights Projector is the perfect decor for a room and ideal gift for birthday, Christmas, anniversary and etc.
Aurora Star Projector

Bluetooth Speaker

Remote Control

Sound Activation Mode

Automatic Timer

8 Natural Sounds
Packing List:

1 x Aurora Star Projector

1 x USB C Cable (5 ft)

1 x Remote Control (1 CR2025 battery, included)

1 x Users Manual